Went into gaugan and did random stuff with no theme in particular...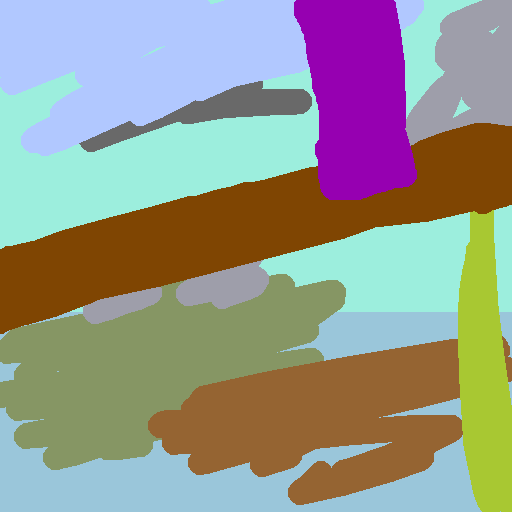 input...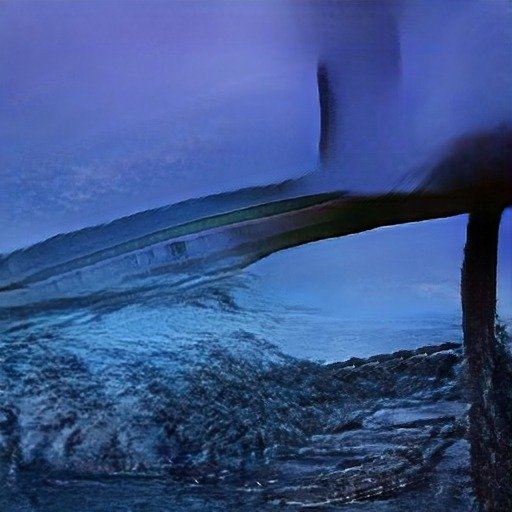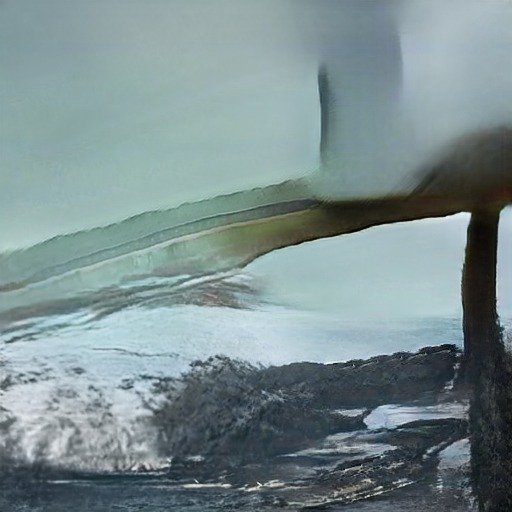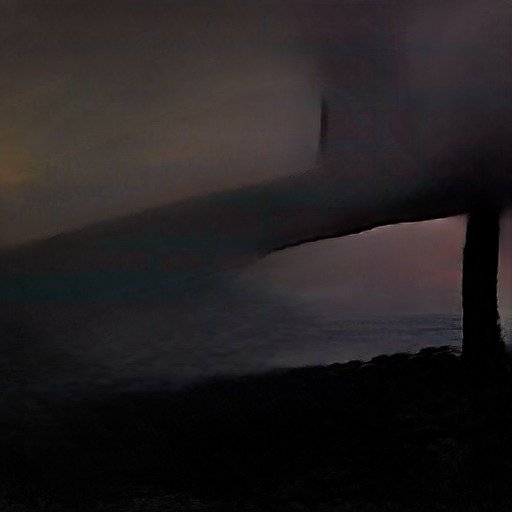 The point was to see what would happen if I tried feeding the machine unconventional data like water i the 'sky' and later added some bushes also...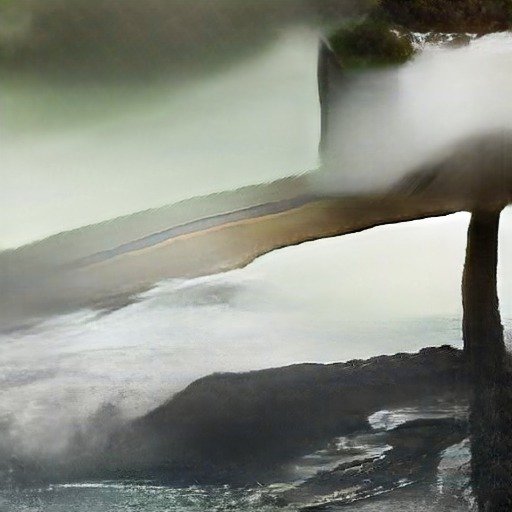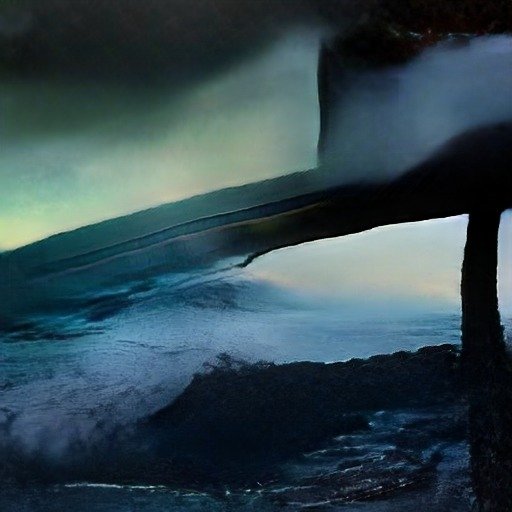 The brown streak across the input should be a bulding and the purple vertical a roof. I guess the machine was discombobulated according to the outcomes I see here.