Hey everyone, gardening really is a lot of work but so truly rewarding, here we have a testament to this. I inspect, water, nurture all my vegetables on a daily basis, granted of late we have had much rain so I water a little less which is fantastic.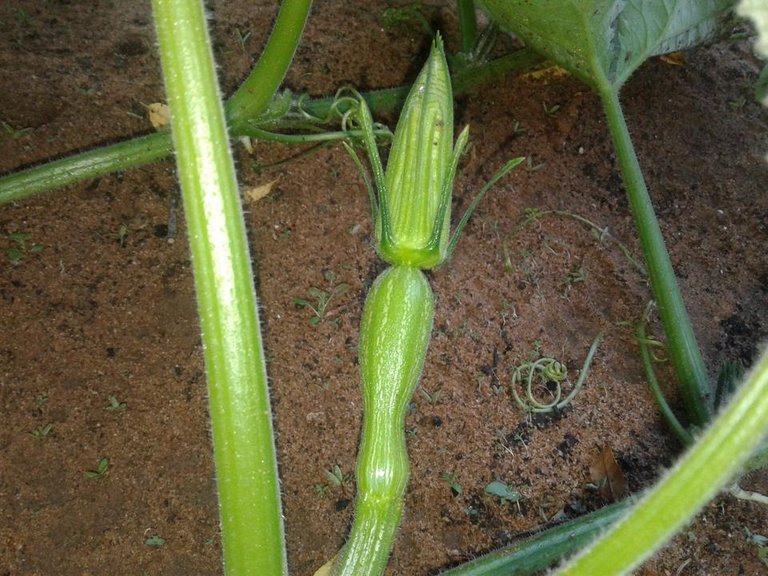 On this fine day I head off into the garden and again inspected all my vegetables. To my utter surprise and excitement found this gorgeous little Tahitian Butternut coming out. It looks a little like a zuchini at this stage but I assure you it is not. This vegetable (fruit) grows huge.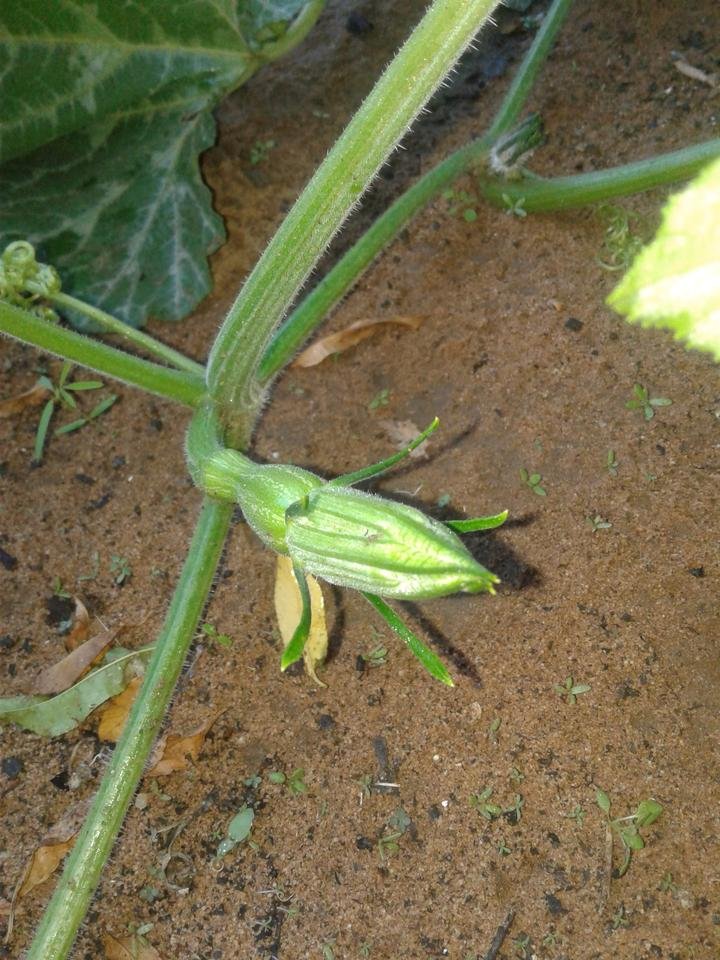 What is the secret to getting these to grow so fast and healthy?? I have done a few posts on my 'magic mix' urine fertilizer do check that post here, very interesting indeed and this stuff truly does work a dream. . . . . https://steemit.com/nature/@craigcryptoking/urine-fertilizer-re-visited-the-results-are-astounding My first Urine fertilizer post here do check it out and keep an open mind... https://steemit.com/nature/@craigcryptoking/urine-fertilizer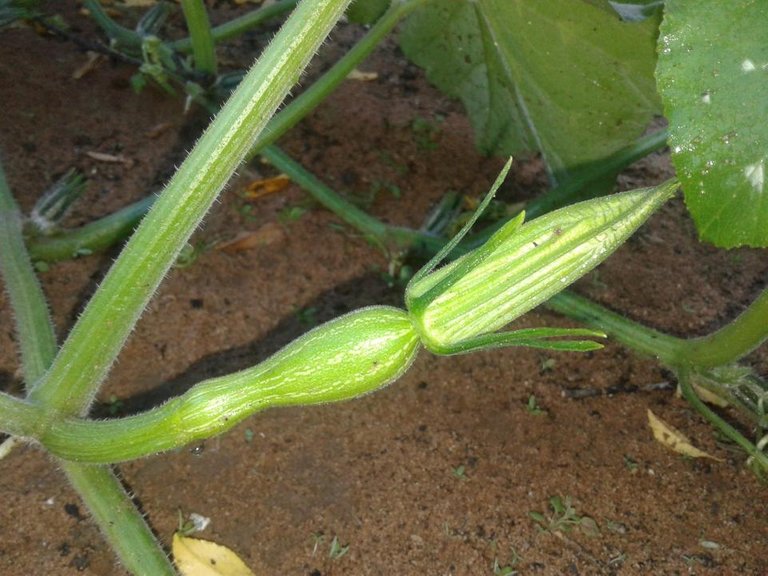 If you look at that soil closely it looks like beach sand right? Well technically its not, it probably has the nutritional value of beachsand though, this is basically building sand. As above my secret to healthy happy plants, I also did plant the seedling in compost as well as fertilize regularly.
These plants throw new roots every few centimetres, secret here too is to add compost at every new shoot and fertilize weekly. I have never grown these before, but based on current progress I am pretty sure I will get quiet a few fruit per plant. I currently have around 5 super large healthy plants that believe it or not grow about half a metre a day, horizontally!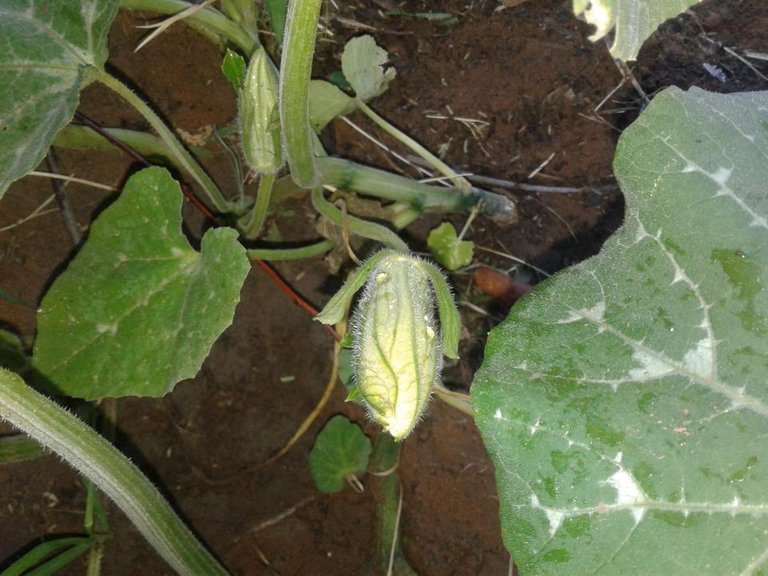 Above and below we have a small watermelon coming out. As per all my other seeds I purchased all these on www.livingseeds.co.za these are mini watermelons, heirloom of course as like all my other seeds, do check out more here https://livingseeds.co.za/product/search?search=watermelon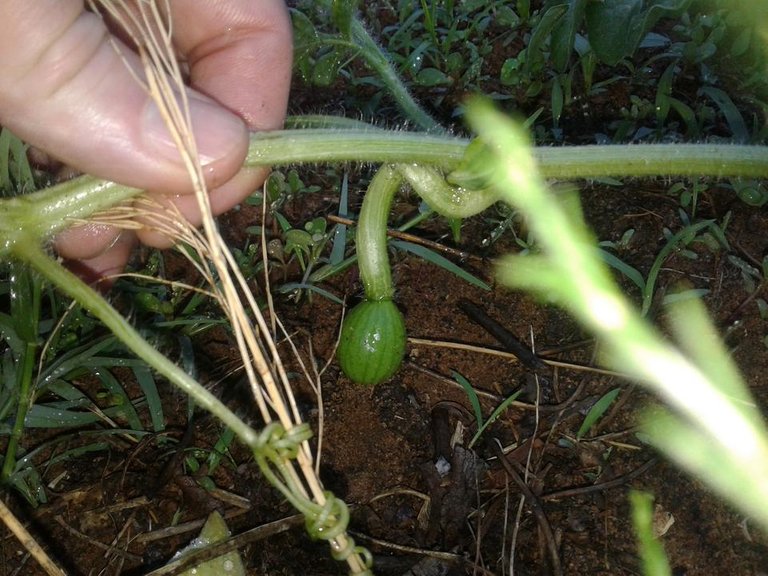 This was a rather exciting day, after around 6 months of nurturing these onions I did our first harvest today, they really do take a lot of time to grow, many months, lots of fertilizer, good soil, regular daily watering but ultimately worth it and far healthier and cheaper than store purchased onions for certain!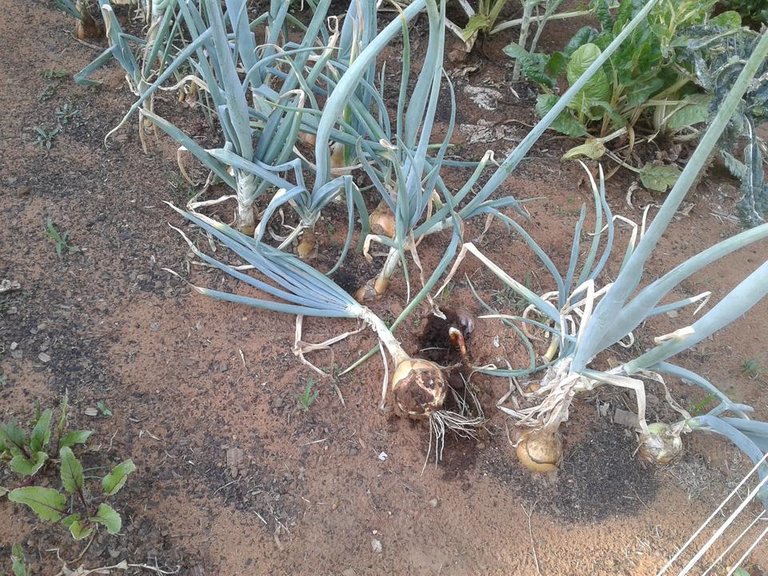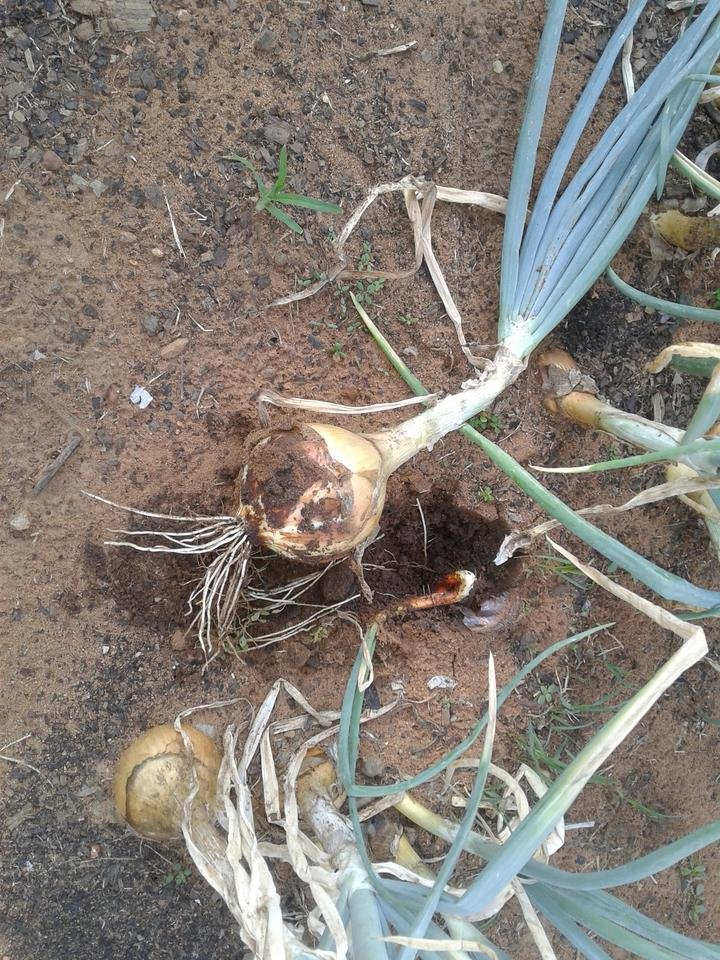 I pulled a bunch of Carrot's and Onions for myself and my landlord. Generally folks pull onions and hang them up to dry for a while. To be totally honest I don't really understand this. I have harvested a few onions in the last few weeks and each time I pull up, cut off the stalks and roots, chop up and cook. Tastes incredible, I really do not see the need for drying, anyone that can elucidate on the use of that be sure to let me know in the comments below!
Below we have the watermelon plant, I was expecting much bigger leaves but alas. Initially the butternut plant looked like a watermelon and vice versa, this could actually also be a spanspek, but the little fruit currently forming does more resemble a watermelon.
'Spanspek' is another South African Afrikaans name for what is commonly known as a Cantaloupe Rock Melon check out more of that here as per Google: https://www.google.com/search?q=spanspek&sa=X&biw=1280&bih=699&sxsrf=ACYBGNRfc2qzV17zmrGgcSoRnhvlCrg9OA:1573823520478&tbm=isch&source=iu&ictx=1&fir=7h8uguM-NcgXaM%253A%252CV5uw6ss2MuUfoM%252C%252Fm%252F0kpt_&vet=1&usg=AI4_-kRszdQwz2FLBoF5yGlG8kTjIZDBVg&ved=2ahUKEwiT8IG_pezlAhUYTxUIHftIBDgQ_B0wEnoECAYQAw#imgrc=7h8uguM-NcgXaM: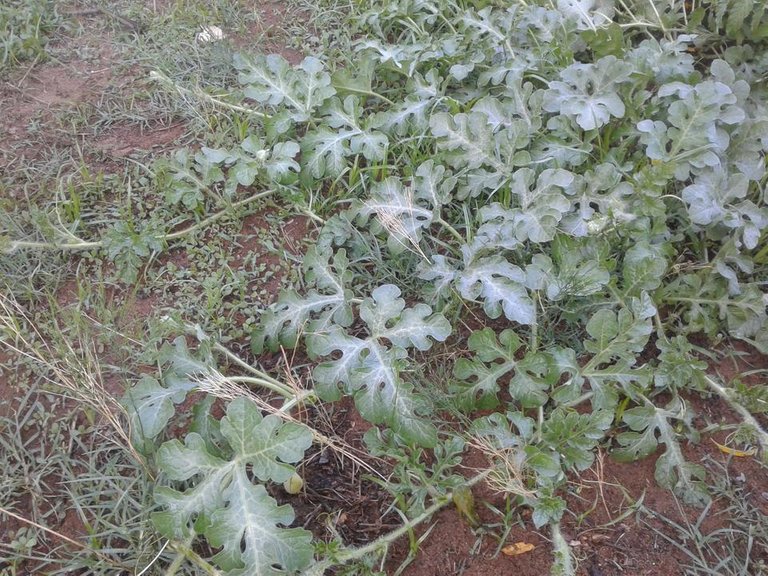 Top pic Watermelon or Spanspek Bottom picture Tahitian Butternut. I really would have thought the other way around, The broader leaf more resembles a fruit plant, but technically I guess they are both fruit right?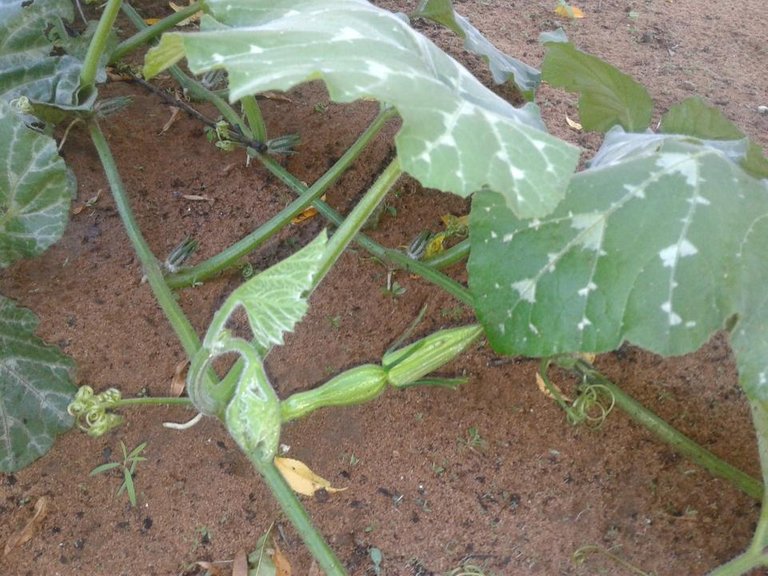 I trust you have an incredible weekend and lets hope BTC hits Ten k in the next 5 days? I have a sneaky suspicion it may, who's in, any guesses?
Cheer$;)