Today I reached the total required by usercrowd.com to request a payment for answering questions regarding website layout and design.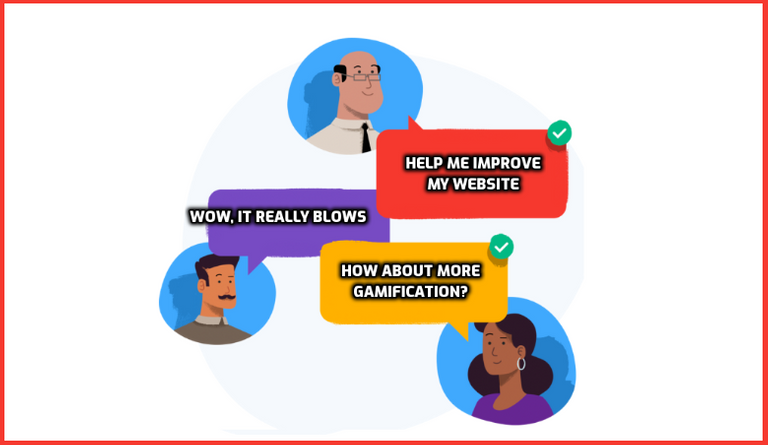 This total is $10, which has been earned over 3/4 months by answering short questions that usually takes anywhere from 20 seconds to a minute or two. The tests are quite infrequent in my experience and they expire after a short period of time, meaning that you will need to have OS notifications, or an email alert set.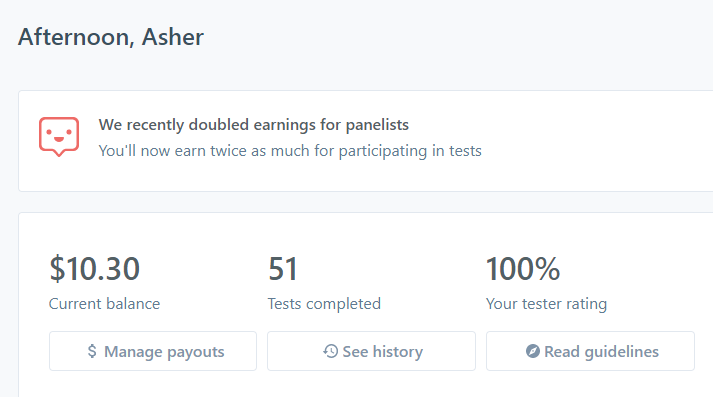 What I like is that there is minimal effort involved. Other sites I've looked out require software installing to record your screen and audio, but they do pay more for your service. Most of the websites I've reviewed relate to hotels, shopping, insurance, and as I've done business with those websites or similar before, it's fairly easy to wizz through the questions - some 'tests' are just one question with bullet point answers.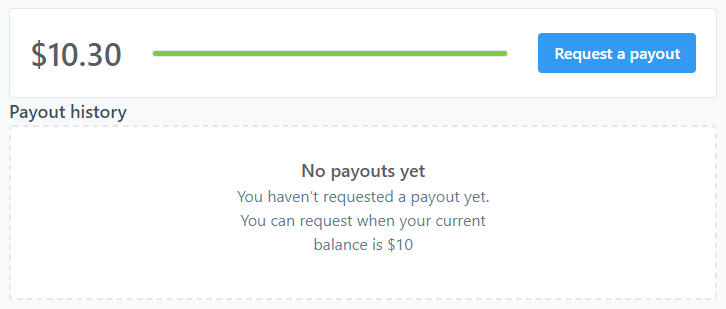 So having reached the mimimum threshhold for a payout, I checked my PayPal email address was correct and made the request.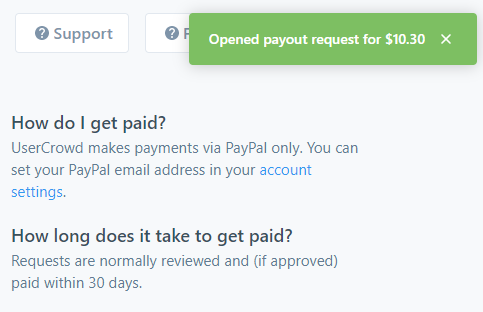 The details state that this would need to be approved and take up to 30 days, and so I was surprised to receive this email less than 10 minutes later. Nice!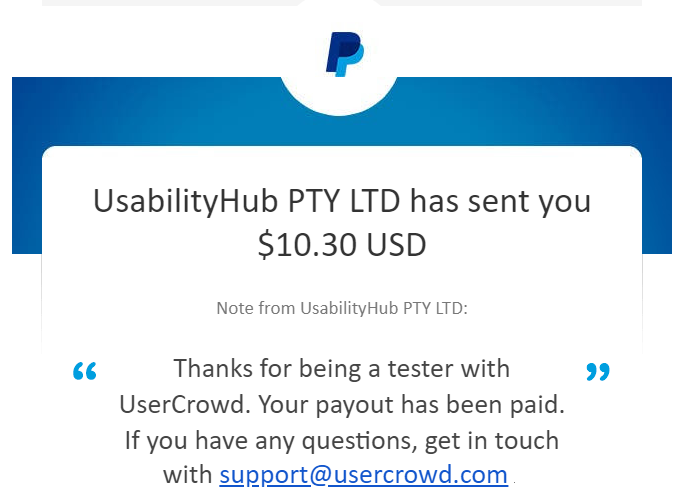 It is possible to configure your times of availability, and you can also request tests are sent to your mobile phone. I actually done feel like I've done any work at all, and it's quite interesting to which companies are using these crowd-review tools to work on their websites.
---
A little on Gamification
Although I've not reviewed anything that I felt was a website trying to increase gamification, I was reading back on a couple of comments left on the most recent Engagement League post and thought I'd drop a few notes here.
The EL is an attempt at gamifying what we do day-to-day on this social network of ours. And I think Google dictionary agrees:
... the application of typical elements of game playing (e.g. point scoring, competition with others, rules of play) to other areas of activity, typically as an online marketing technique to encourage engagement with a product or service.
Without blowing my own trumpet too much (shh Boomy!), I think the EL has done that in some regards, and I also hope that some of the members are there just to see there numbers and track personal progress, or progress against peers.
However, the rewards aspect (although relatively small in the grand scheme of things) is present, and likely acts as a driver for some, and could well drive behavior that scores well, but is not the desired overall outcome.
The hope is that at some point:
... marketers (that's us / website owners) will seek for ways to make the desired behaviors enjoyable instead on stimulating action solely with rewards and gifts. source
which revolves around:
... Intrinsic Motivation Design (making the tasks actually enjoyable). This is important because rewards and incentives can motivate a person to start doing a set of actions, but it doesn't last long without continuous dangling of a carrot. source
So, on a social networking / website that has a core concept of being rewarded for content, how do we do that then?
Although my initial and on-going presence on usercrowd.com and Hive was/is somewhat motivated by rewards, one obvious difference between the two is that there are people on Hive - people I speak to offline, people I've met in person.
For me, this is a factor in my engagement and commitment to the platform. I want to check in on this people and see how they are, and I do this by engaging without a thought about financial rewards. 'Come to Hive and make friends', though, is unlikely draw people in, although they may find it encourages them to stick around.
So, what else could the likes of hive.blog / peakd do with their interface, to gamify (away from rewards) aspects of Hive? Or in other words, how do we make what people do here more enjoyable, without dangling the HIVE carrot?
Cheers
Asher