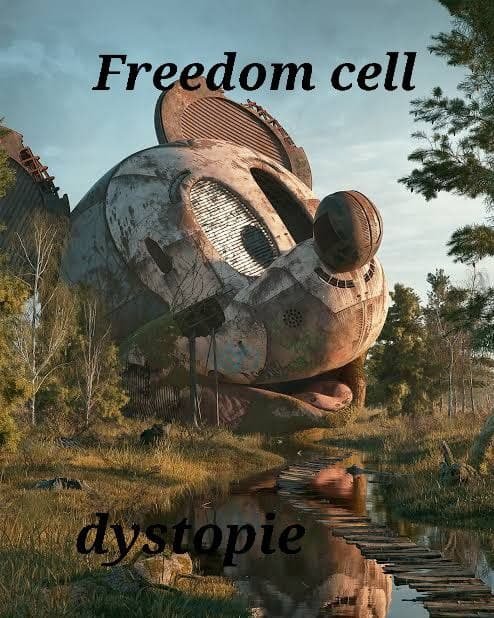 As the governments of the world move further and further into a world of digital dystopia to have more control over our lives. Governments and businesses are learning to use technology in a way that allows them to be the "social engineers" of future society. There is also the concept of social credit, which is also becoming increasingly popular, and there is a high probability that citizens will face what could be very negative consequences if they decide to speak out on controversial or opposing issues. or to criticize the authorities. That is why we are drowning in the emerging world of more and more Freedom Cells that are organizing around the world. Freedom Cells are self-organized groups of like-minded people who are committed to a bold global plan that can transform the world into a better planet to live in by restoring democracy, restoring national sovereignty, restoring individual freedom, the restoration of limited government and the liberation of free markets from capitalism. Queretero Mexico on March 3 and will end in Puerto Vallarta on April 25 and 26.
If you want more information or want to help organize the event you are invited to communicate by email [email protected]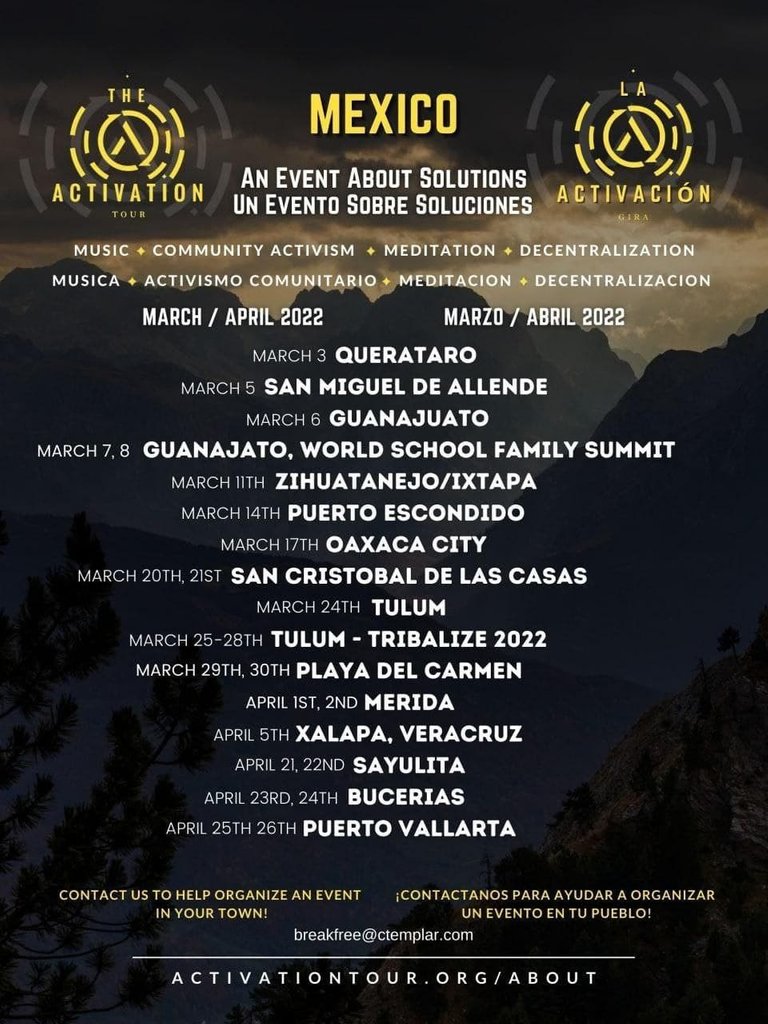 A medida que los gobiernos del mundo avanzan cada vez más hacia un mundo de distopía digital para tener un mayor control sobre nuestras vidas. Los gobiernos y las empresas están aprendiendo a usar la tecnología de una manera que les permita ser los "ingenieros sociales" de la sociedad futura. También está el concepto de crédito social, que también se está volviendo cada vez más popular, y existe una gran probabilidad de que los ciudadanos enfrenten lo que podrían ser consecuencias muy negativas si eligen hablar sobre temas controvertidos u opuestos o criticar a las autoridades. Es por eso que nos estamos ahogando en el mundo emergente de más y más Células de Libertad organizándose en todo el mundo. Freedom Cells son grupos autoorganizados de personas con ideas afines que están comprometidas con un plan global audaz que puede transformar el mundo en un mejor planeta para vivir, restaurar la democracia, restaurar la soberanía nacional, restaurar la libertad individual, restaurar el gobierno limitado y liberar el libre mercado desde el capitalismo Queretero México el 3 de marzo y finalizará en Puerto Vallarta el 25 y 26 de abril.
Si deseas más información o quieres ayudar a organizar el evento estás invitado a comunicarte por correo electrónico [email protected]