Planned obsolescence: Thank you Samsung!
Salut à tous,
Pour mon activité professionnelle, j'ai acquis il y a 3 ans une imprimante laser Samsung Xpress C480W.
Très bonne machine mais comme toutes les imprimantes, elle souffre du pire maux de notre siècle technologique : l'obsolescence programmée. Je déteste ce paradigme antiécologique !
Hi all,
For my professional activity, I acquired a Samsung Xpress C480W laser printer 3 years ago.
Very good machine but like all printers, it suffers from the worst ill of our technological century: planned obsolescence. I hate this anti-ecological paradigm!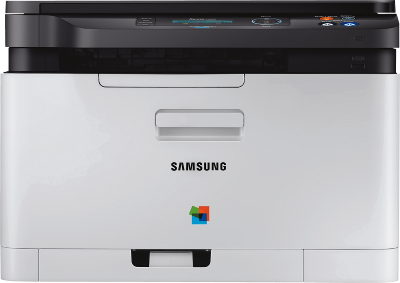 (image source : Qwant réutilisation autorisée)
Aujourd'hui, l'imprimante clignote avec un message d'erreur: veuillez changer : l'unité d'imagerie.
Pourtant, tout fonctionne normalement sans problème.
Je décide donc de me renseigner sur la nature de la "panne". Eh bien non! Pas de panne ! Il s'agit d'une simple opération automatique de remplacement dès que l'imprimante atteint 14 000 impressions. Bien entendu, elle se bloque à 16 000 même si l'unité d'impression est encore utilisable !
Today the printer is blinking with an error message: please change: the imaging unit.
However, everything works normally without problem.
So I decide to find out about the nature of the "failure". Well no ! No breakdown! This is a simple automatic replacement operation as soon as the printer reaches 14,000 prints. Of course, it hangs at 16,000 even though the printing unit is still usable!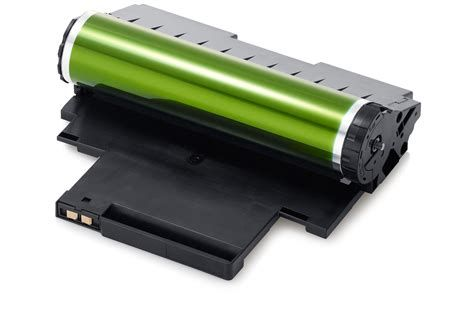 (image : Licence Creative Commons Autorisée cartouchemania)
Le prix de la pièce est entre 90 et 110€ selon les boutiques pour une imprimante achetée : 249€. Ce n'est pas le seul consommable avec obsolescence sur cet appareil: il y a aussi le bac de récupération de toner usagé : 20€. Bref, une horreur ! Le bac, il suffit de le vider pour le réutiliser: c'est dire!
The price of the part is between 90 and 110 € depending on the stores for a purchased printer: 249 €. This is not the only obsolete consumable on this device: there is also the waste toner box: 20 €. In short, a horror! Just empty the bin to reuse it!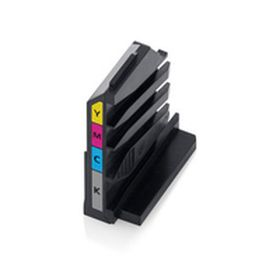 J'ai donc décidé de chercher une solution pour augmenter la durée de vie de l'unité d'imagerie. Et cette solution existe, il suffit de réinitialiser le compteur de l'unité d'iamgerie. Cette manipulation exige de démonter le capteur situé près de la source électrique de l'unité d'imagerie et d'y fixer une petite résistance de 56 ohms dont le coût est de ... 0,36€.
So I decided to look for a solution to increase the life of the imaging unit. And this solution exists, it is enough to reset the counter of the amgerie unit. This manipulation requires dismantling the sensor located near the power source of the imaging unit and attaching a small 56 ohm resistor, the cost of which is ... € 0.36.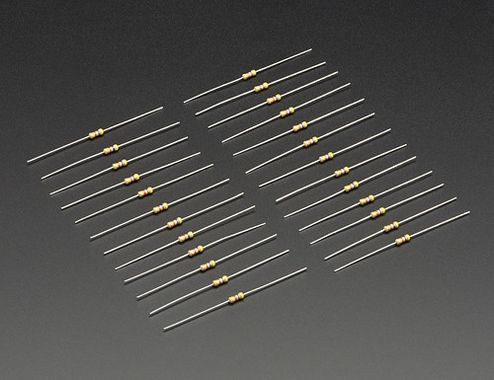 Image Qwant reproduction et partage autorisé
Voici le lien de la réparation :
Here is the repair link:
How to fix error 'Replace new Imaging unit' in 1 MINUTE
Je vais donc tenter cette astuce pour éviter de payer 100€ pour rien et attendre de devoir remplacer la pièce pour une raison valable !
So I'm going to try this trick to avoid paying € 100 for nothing and wait until I have to replace the part for a valid reason!
Je dédie cet article à @itharagaian qui va pester fort en lisant cet article! Ah, la société de consommation, elle est belle !
Rejoignez-nous sur :


LA TAVERNE ENTR'AIDE - Where Gamers and streamers meet Crypto Adepts
Grandir ensemble... C'est notre devise.
Discord : https://discord.gg/ewYH96e
ECU : https://hive-engine.com/?p=market&t=ECU
Notre site officiel : http://itharagaian.duckdns.org/index.php/but-fonctionnement
Monnaie Taverne : https://peakd.com/fr/@hive-143869/la-taverne-les-ducats-et-les-rangs