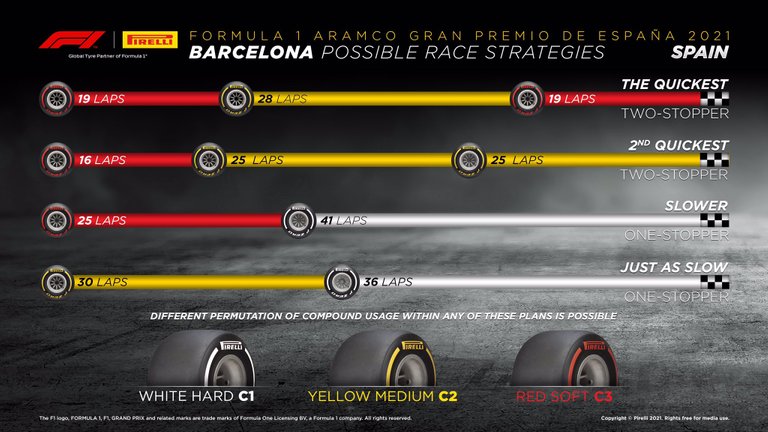 source
Red Bull were going to stick to a 1 stop race until they had no chance and decided to score an extra point for the fastest lap as a consolation prize.
Last week I mentioned how Pirelli was slowing Formula One down as the technology of the teams was so far ahead it was leaving the tyre manufacture in their wake. Todays race in Barcelona confirmed how important the role Pirelli have in the sport and is crucial they get it right for next season. Tyres were the key to Hamilton's win today and an expected one stop turned into a two stop race that he dominated.
Max Verstappen considering the position he had today should have won the race, but not for the first time this season the Red Bull team got their tactics horribly wrong. This goes to show having a strong number two driver alongside Max is still the missing ingredient.
Mercedes have a great driver in Lewis Hamilton and not knocking Valtteri Bottas in any was is just a good driver who will never be great. Mercedes have a driver in Valtteri that does what is required and is consistent in where he is for track position. Valtteri can normally be found in second or third spot which unlike Red Bull allows them to dictate the strategy of the race. Perez with Red Bull is a step up from Albon from last season yet isn't quite there yet doing a Bottas type role.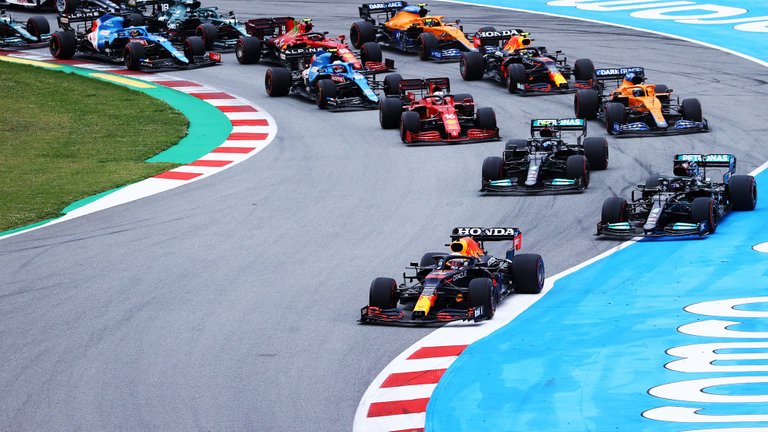 source
Verstappen takes the lead at the very first corner.
Red Bull made 2 key errors today after Max was leading the grand prix after overtaking Lewis Hamilton on the first corner. Barcelona is not the easiest of tracks to overtake and Verstappen managed to keep Lewis quiet for a long period of time until it became clear Lewis was gaining on him and Red Bull bought Verstappen in as Lewis was about to overtake him on the main straight. Lewis would have had DRS (Drag Reduction System) where the tail flap opens up allowing him an extra 18km/h advantage as he would be in the 1 second window. this happens only on certain sections with the main straight being one of them.
Red Bull at the pit stop were unorganized and possibly was a late call yet the pit crews should have read the race. I would have made the same call as if the stop went well changing for fresh tyres Verstappen could still undercut Mercedes or certainly gain an advantage. The stop was a shambles compared to what we are used to seeing and it cost them 1.5 seconds.
Mercedes and Lewis Hamilton were now dictating the race and Hamilton stopped 5 laps later. Red Bull had eaten into the Mercedes lead and by the time Lewis came out on track he was behind Verstappen yet again. The different mindset was Verstappen was now nursing his tyres and Hamilton wasn't.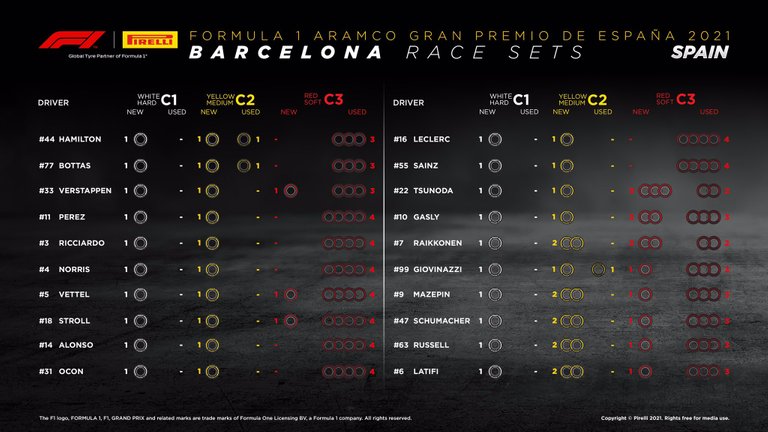 source
Red Bull should have bought Verstappen in as they had a brand new set of soft tyres for him whereas Mercedes had put a previously used set on Hamilton's car.
Mercedes pitted Hamilton again which caught Red Bull out on lap 43 so Verstappen now had a 23 second lead with 23 laps to go. The second mistake of the afternoon was Red Bull never countered that move and left Max out on track. This was looking like Hungary from 2019 repeating itself all over again when Mercedes came from nowhere to take the lead. The data said Hamilton would catch Verstappen on the final lap when in fact it was 4 laps from the end on lap 62. Hamilton was gaining at one point by over 1.5 seconds per lap leaving Verstappen as a sitting duck.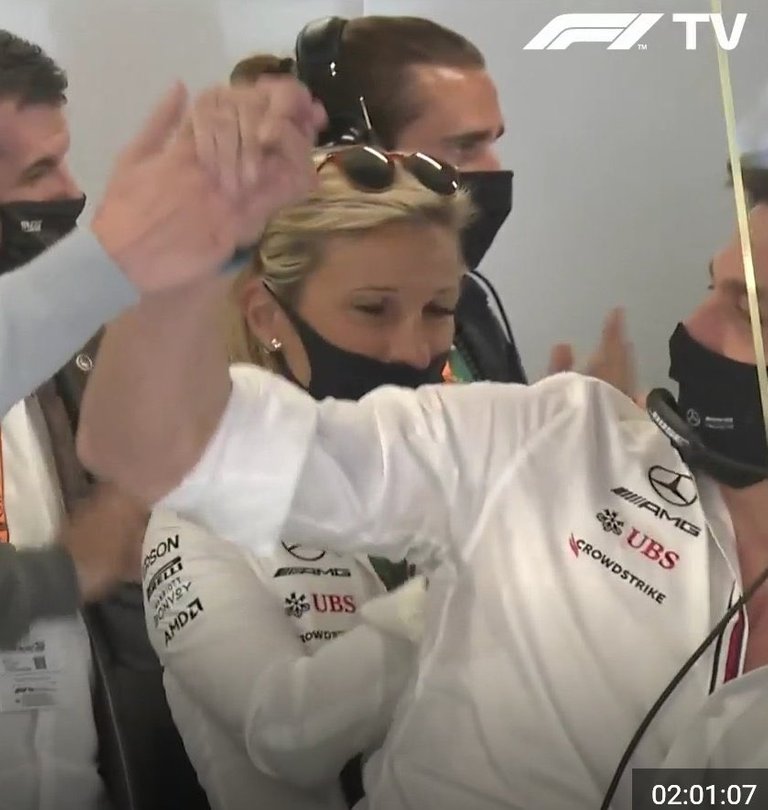 source
When your strategy work out it is all smiles.
Verstappen was bought in on lap 62 when Hamilton took the lead and it clearly showed the difference in pace as Red Bull still clawed back 5 seconds in the closing laps to miss out by a good 16 seconds. Had Red Bull gambled and countered Mercedes move immediately the chance were it would have been so much closer as we saw it took Hamilton a good 14 laps to get close as the tyres suddenly lost lost their grip and traction on the Red Bull.
This season is still no different from what we have seen over the last 7 years as Mercedes just has a stronger car and more importantly the team behind the car makes very few errors. The Mercedes crew are clinical in their approach to racing and nothing is a gamble or calculated risk. They knew Hamilton would catch Max even with a 23 second advantage as it was mentioned to him over his radio that this is a repeat of Hungary 2019 all over again. They were that confident and after only a few laps with the new tyres and Red Bull not doing anything they had the race won as it was that obvious. Red Bull need to wake up or the Championship will be out of reach.