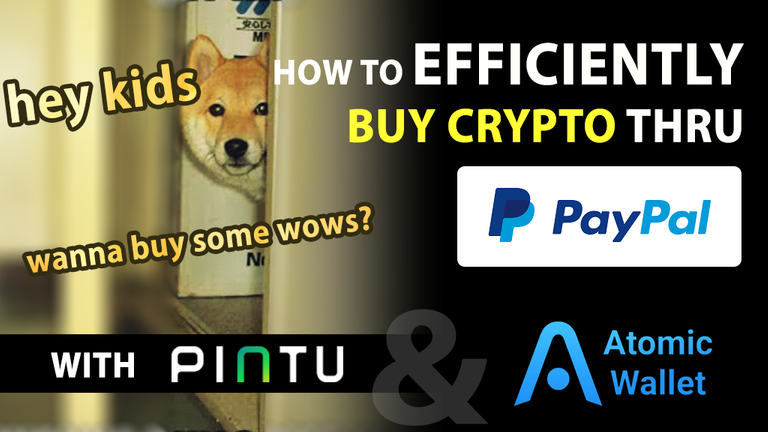 Selamat Pagi 👋
Many people already know how to buy theirselves a crypto, but there's also many others who still questioning how to buy these blockchain tokens - especially in a efficient way. Well, which one is you? 🧐
In this article I'll share you the way for withdrawing my Paypal balance to any cryptocurrency which I'd like to buy without using any extra third-party services 😇
More 3rd-party means more fees and processes, and I hate extra fees.
What I just need to use is only my Paypal or Bank, and Wallet for doing this.
Yes, I'm a efficient person.
And I believe that you should do the same.
But you don't need to follow the exact same procedure for all the step which I gonna explain below anyway... I just want to give you the big picture on how to buy crypto though Paypal more efficiently. 🙂
Without further ado, let me share the steps for you.
How to buy crypto through Paypal
1. Basic preparations
Again, you only need Paypal; and/or Bank; and a Crypto Wallet to do this.
Make sure you're eligible for doing this, I meant by more than 18 years old and living at where having cryptocurrencies are not forbidden.
Eligible? Now let's check these things...
Make sure your bank account is active and not dormant/disabled due to inactivity;
Make sure your name in Paypal is as same as your bank account;
Make sure your Paypal balance more than 10 USD;
Make sure you could access all of your wallet, bank, and Paypal account.
You don't need to verify your Paypal account to withdraw its balance btw.
2. Withdrawing Paypal balance to your bank (Skipable if you just want to use your bank to buy crypto)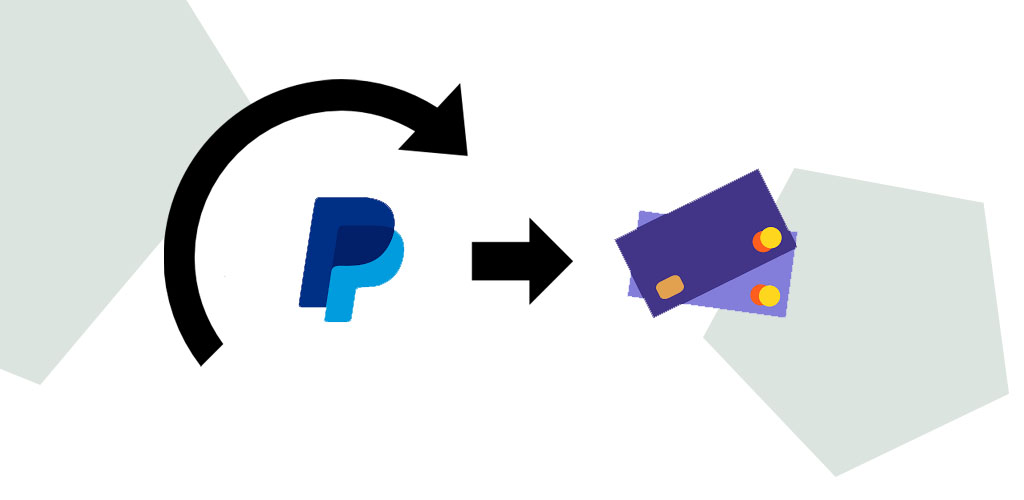 Yes - you need to withdraw it to your bank.
No - you shouldn't withdraw it directly to your wallet even if you can, as you're gonna risk your Paypal account by violating their policy.
2.1. Link your Bank Account on Paypal
First of all, we need to link your Paypal with your bank account.
2.1.1. Go to Paypal website (https://paypal.com) and login with your Paypal account;

2.1.2. Scroll down till you find "Link a Card or Bank" button, and click it;

2.1.3. Click "Link a bank account";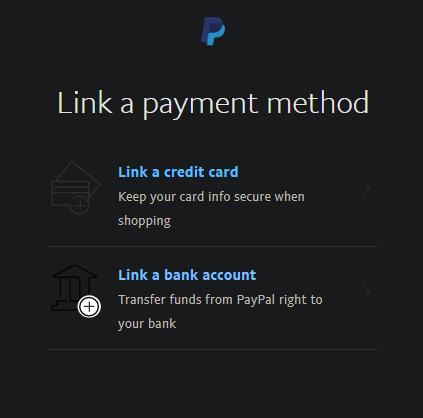 2.1.4. Fill the form with your bank name, bank code, and account number of your bank account. Mine is Nobu bank, so...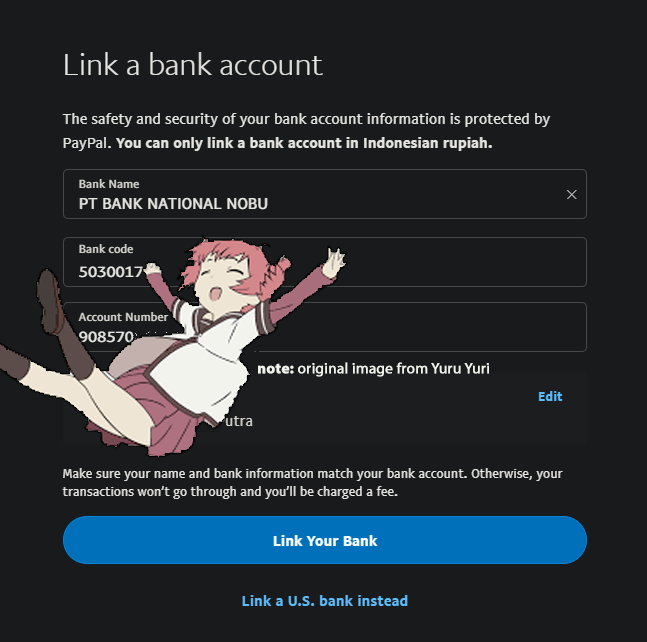 If your Paypal account has been verified with a phone number, Paypal will usually send an sms a verification code in the form of a number totaling 6 digits. After the verification code via SMS has been received, enter the 6-digit verification code into the column provided by Paypal.
If done, you'll see your bank listed on "Banks and Cards".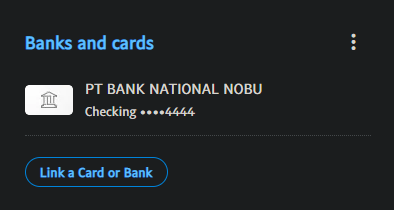 Mine is just "checking" all the time 😂 idk why 😅 but don't worry, it's usable anyway.
2.2. Withdraw!
After adding your bank account, the next step is withdrawing your Paypal balance to your bank.
2.2.1. Click "Transfer Funds" button under your Paypal balance;
2.2.2. Specify the amount you want to withdraw and click "Continue".
That's it!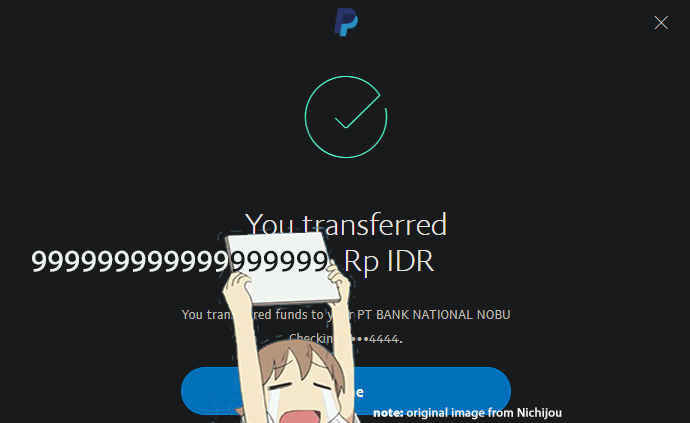 As you can see, I'm withdrawing 9999999999999999999999 IDR.
lol I hope I'm that rich tho 😅
If successfully approved, then you only need to wait. Usually funds or money will arrive more or less within 2-4 working days.
3. Transfer your bank balance to your wallet / Buying crypto from your bank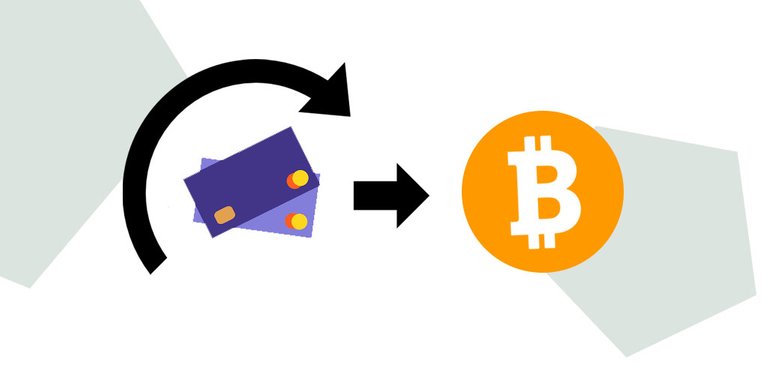 If you've made into this step then I'll assume that you're ready to transfer your fiat to crypto 👏👏👏😆
But, umm...
Alright, this is where things became totally opinionated.
Things what I'd share here is my only preferred way to transfer my fiat, you might could just use Coinbase or Crypto.com or just even use credit card to directly buy cryptos on your preferred crypto wallet but...
I don't have credit card. 😔
And ain't planned to have one tho. 😅
So, this is my way and also a solution to buy cryptos even without credit card:
3.1. Deposit to Pintu Wallet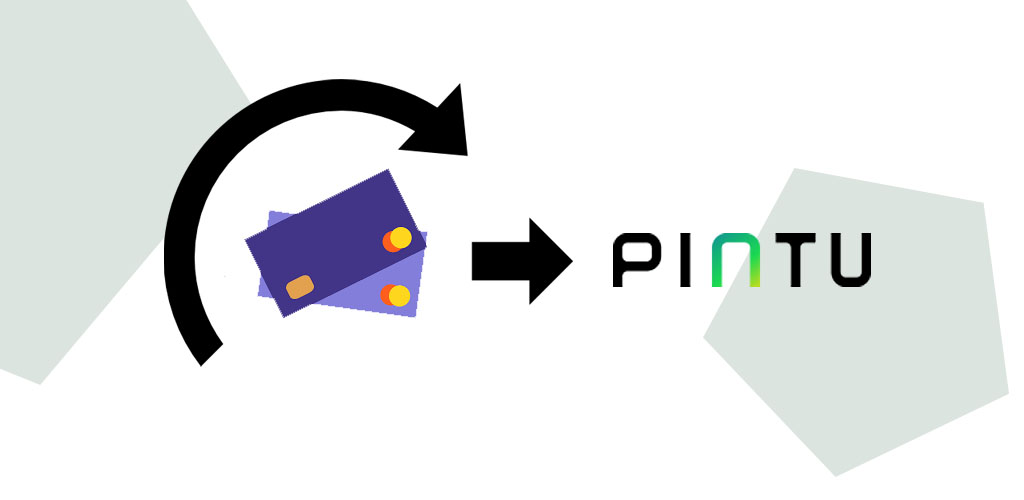 To put it simply, Pintu is Indonesia's Coinbase - but, way more cheaper.
Huh? You still using Coinbase and didn't know what Pintu is yet?!?!!!!1!1! 👀🔥🔥🔥
No worries 😅 Find out more at my honest review here: https://www.publish0x.com/itspapaputra/pintu-wallet-honest-review-indonesias-must-have-crypto-walle-xpjngkp?a=K9b6gQOdEv
Thru Pintu, you don't need credit card to buy crypto. All you need is just transferring your bank balance to a specified Virtual Account which Pintu has generated.
Yes, that's it.
Your Pintu Wallet will be filled with IDRT after you transferred your bank balance to that Virtual Account. But- in case you want to HODL different token, just swap your IDRT with swap function within the app.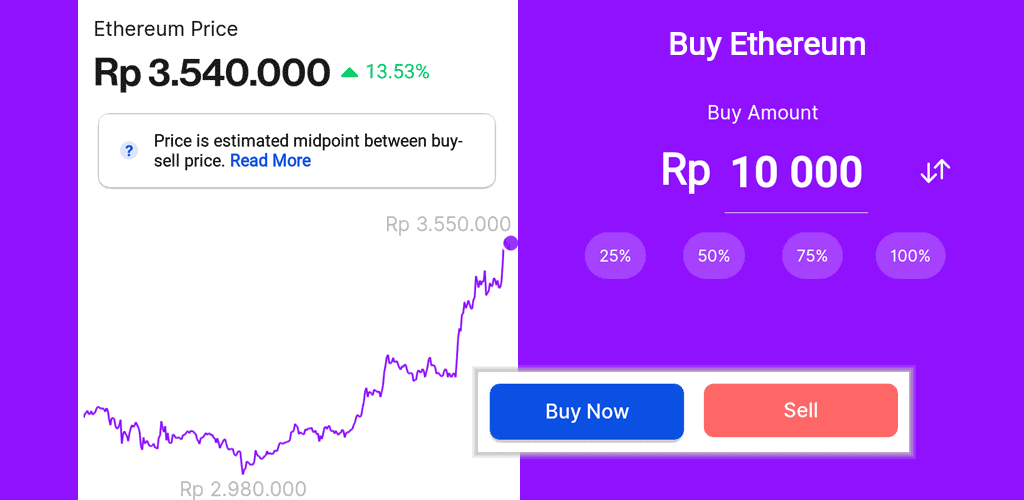 Pintu's trading pairs per June 2020:
IDRT/BTC
IDRT/ETH
IDRT/USDT
IDRT/BNB
---
Interested with Pintu Wallet?
Download Pintu Wallet: Play Store (Android) or App Store (Apple)

Do you want to get its referral bonus?
You can! Get this little bonus from Pintu Wallet with my referral.
-- 1. Use my referral code: ITSPA425
-- 2. Buy or Sell within the app at least IDR 200000 worth of cryptocurrency in 1 transaction
-- 3. We both will get random prize between IDR 10000 to IDR 1000000 🤗
---
3.2. Transfer from Pintu Wallet to Atomic Wallet (or others)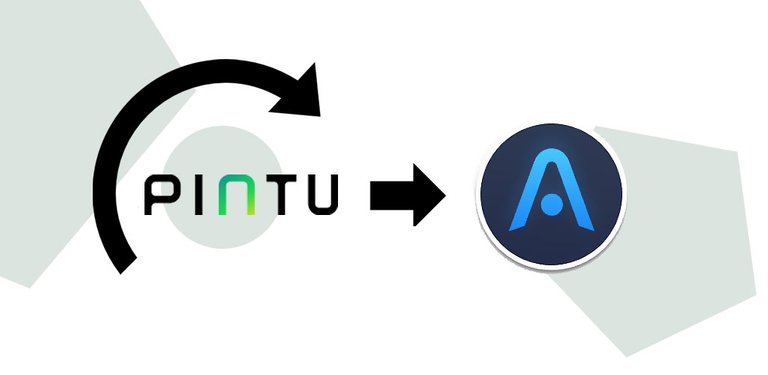 While I use Pintu for deposit and withdrawals, I also use Atomic Wallet for holding various assets which Pintu doesn't support.
No, I'm not NTR-ing Pintu. 😅 Both has its own use case for me.
Atomic Wallet is my primary choice to store my assets, thanks to its wide range of supported assets and its huge trading pairs for swapping various type of tokens. 👏🤗
HUH? Do you think my writings just a gimmick for promotional purpose or you don't believe me about why I choose this wallet? 👀🔥🔥🔥 then, check other articles in Publish0x especially the ones with AtomicWalletTutorial tag!
for convenience, you can click here too: https://www.publish0x.com/tag/atomicwallettutorial - As a bonus I think I'll write my original, authentic ☕ experiment with Atomic Wallet for you at a later time soon, and no- not for contest as I need some preparation to do.
Btw idk how to store NFT asset on this Wallet yet, is it supported?
Also- at the time of writing they doesn't provide price chart within the mobile app. I just hope they could provide their user a chart with timeframes while trying to swap, as it seems pretty helpful imo. 🙂
Well, back to the guide:
3.2.1. Open Atomic Wallet (or any of your preferred wallet), click at token (e.g: USDT) > receive. Any ERC-20 token addresses are the same in Atomic Wallet afaik;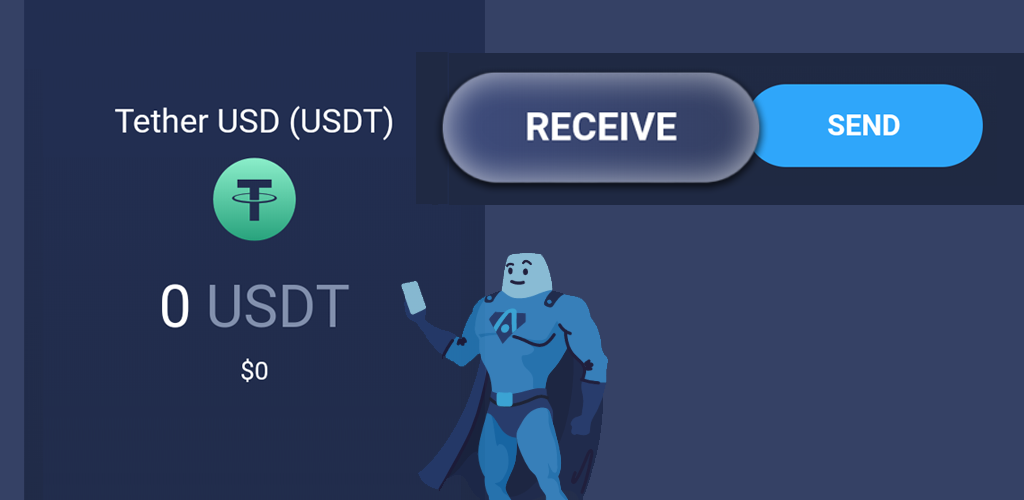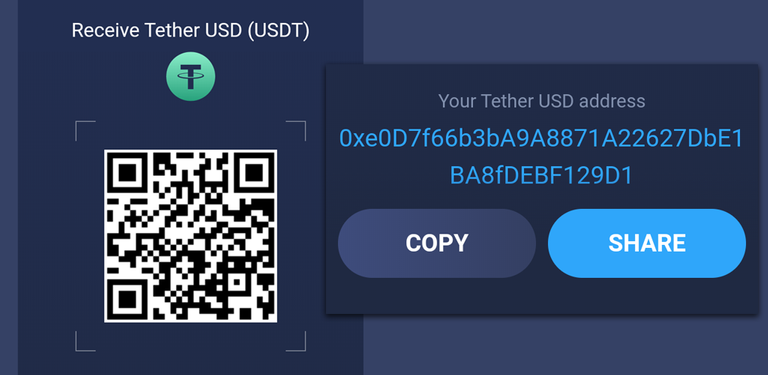 3.2.3. Open Pintu Wallet, swipe left to navigate thru token cards and click send (e.g: on USDT).
_
If prompted in near future, select ERC-20 to send your token thru ERC-20 blockchain, select BEP-2 to send your token thru BEP-2 blockchain, etc etc.
_
Oh, and please take note that your token which you send will permanently lost if you selected a blockchain that is different from the one used by the recipient;

3.2.4. Paste the address there;

3.2.5. Specify the amount you want to send and click "Next";

Thus you met a confirmation form, confirm the transaction and that's it!
---
Interested with Atomic Wallet?
Download Atomic Wallet: https://atomicwallet.io/join?kid=18FCPM
Do you want to get its referral bonus?
You can! Get this little bonus from Atomic Wallet with my referral.
-- 1. Use my referral code: 18FCPM
-- 2. Have a balance of any popular asset (from top200 CoinMarketCap) in the wallet at least for $10 equivalent.
-- 3. You get 10 AWC for completing registration + we both will get 5 AWC for using my referral link within the app 🤗
---
Afterwords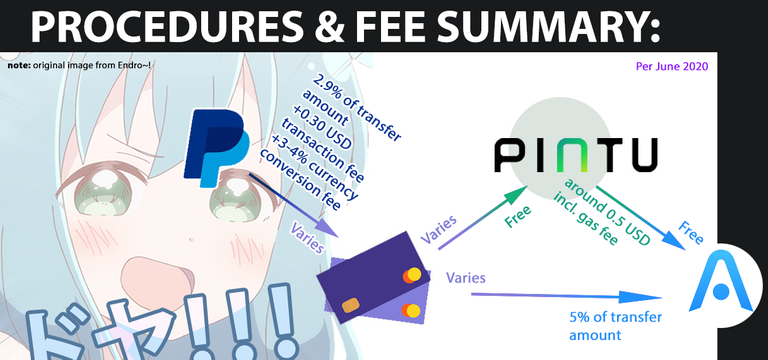 HOW'S THAT!
As you can see, it's actually a pretty simple and straightforward procedure. 🙂
Just keep in mind, the point is:
Withdraw Paypal balance to Bank, then Buy cryptos from wallet with Bank balance (you can skip Paypal if it's not necessary);
The best Pintu Wallet use case for me is fiat-to-crypto bridge;
The best Atomic Wallet use case for me is to make the best of and hold my various crypto assets.
Even if those procedures might already known by other experienced people out there, I just hope that my article could help any crypto newcomers out there which are trying to take a step in these crypto landscape.
Well, hope you enjoyed the read!
See you on my next post 👋