So, I have got to be honest with you... I am a person who can get kind of sweaty, and when I get sweaty, I start to smell. And sometimes when I fear that I will start to smell, I start sweating, simply because I do not want to sweat.
To make things even worse, I often feel as if my t-shirts pull the bad smell out of my armpit, and they start to stink, just by me looking at them!
And then I read about Merino wool and the Polygiene technology...
I guess you understand where I am coming from, and if you feel and know about the problem, then you probably don't like it much yourself either. And that is when I read about Merino wool for the first time. I read a test from a guy who decided to wear the same t-shirt for 30 days in the middle of the summer. It was a Merino t-shirt, and since it is anti-bacterial (the wool itself), it can get wet and you can start to sweat in it, but the t-shirt itself doesn't start to smell bad. Can it be true? I decided to give it a test!
The Polygiene technology comes from Sweden, and it is using some special stuff on the clothing that makes them resist bad smell. This is ideal for those training who throw their clothes into a bag, who fear that it will smell like crazy once they open the bag again. Well, I have been there - done that as well!
And so I went to Amazon.de and bought myself an Icebreaker Merino t-shirt, and also an Adidas t-shirt with the Polygiene technology... simply to compare them, and hopefully, find a t-shirt that will help me smell good, even on hard and tough days. You can find an Icebreaker t-shirt very similar to mine also on Amazon.com.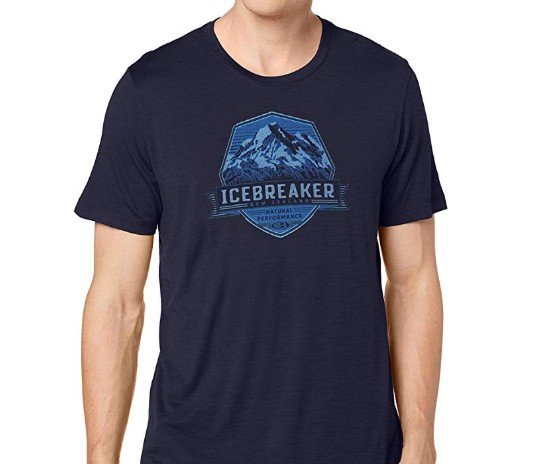 My Icebreaker t-shirt (Merino wool)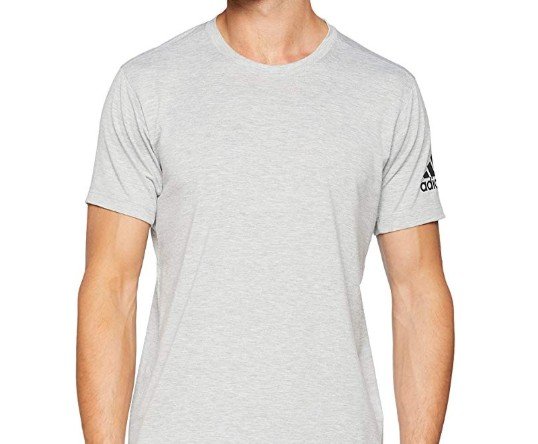 My Adidas t-shirt with the Polygiene technology implemented
How do I judge the different T-shirts?
First of all, it is important to know that there is a difference between the different Merino wool t-shirts, and probably between the Polygiene (anti-smell) t-shirts as well. I have tested some Merino t-shirts capable of smelling (one I bought in Decathlon doesn't seem to be that good), but the Icebreaker t-shirt is really good. I have been wearing it on long walking trips (10km), worked in it several days, and done all sorts of tours with it, but it still feels fresh and nice.
The Adidas t-shirt feels more like a normal t-shirt (which might be positive), and I used it for five days in a row as well. But, by then, I could feel it myself and my wife also told me that it started to get smelly... in other words, I had to wash it to get it clean.
Some people are worried about the quality of the wool and it if is itchy in the Merino t-shirt. Not at all. It has a different feeling to it than a normal t-shirt, but still, it doesn't at all feel like a knitted wool t-shirt. If I didn't know about it, I would put it on without even thinking that it differs from any of my other t-shirts.
Polygiene vs. Merino?
I would, without a doubt, go for the Merino Icebreaker t-shirt. There are lots of other brands within the Merino world as well, some cheaper, some more expensive. But, based on my experience, Icebreaker is a very good quality t-shirt, and I have fallen completely in love with my t-shirt.
If I start to sweat and smell, I can simply wash my body and put the same t-shirt back on. And believe me, that is a real miracle to me!
Ps: I guess you will fear me now... but I have also tried a pair of Merino socks and I have been using it for 10-12 days now. It still doesn't smell a bit. :)
Have you tried any of these types of clothing? Do you have any questions or comments? I would love to hear from you!