No matter how tired you are, it all goes away when you can talk and see your grandson. After our town fiesta you are so tired and a little sleepy. But when you hear the messenger call ring you become wide awake.
My daughter calls when my grandson is awake and in the mood. Even for a few minutes it makes you feel good.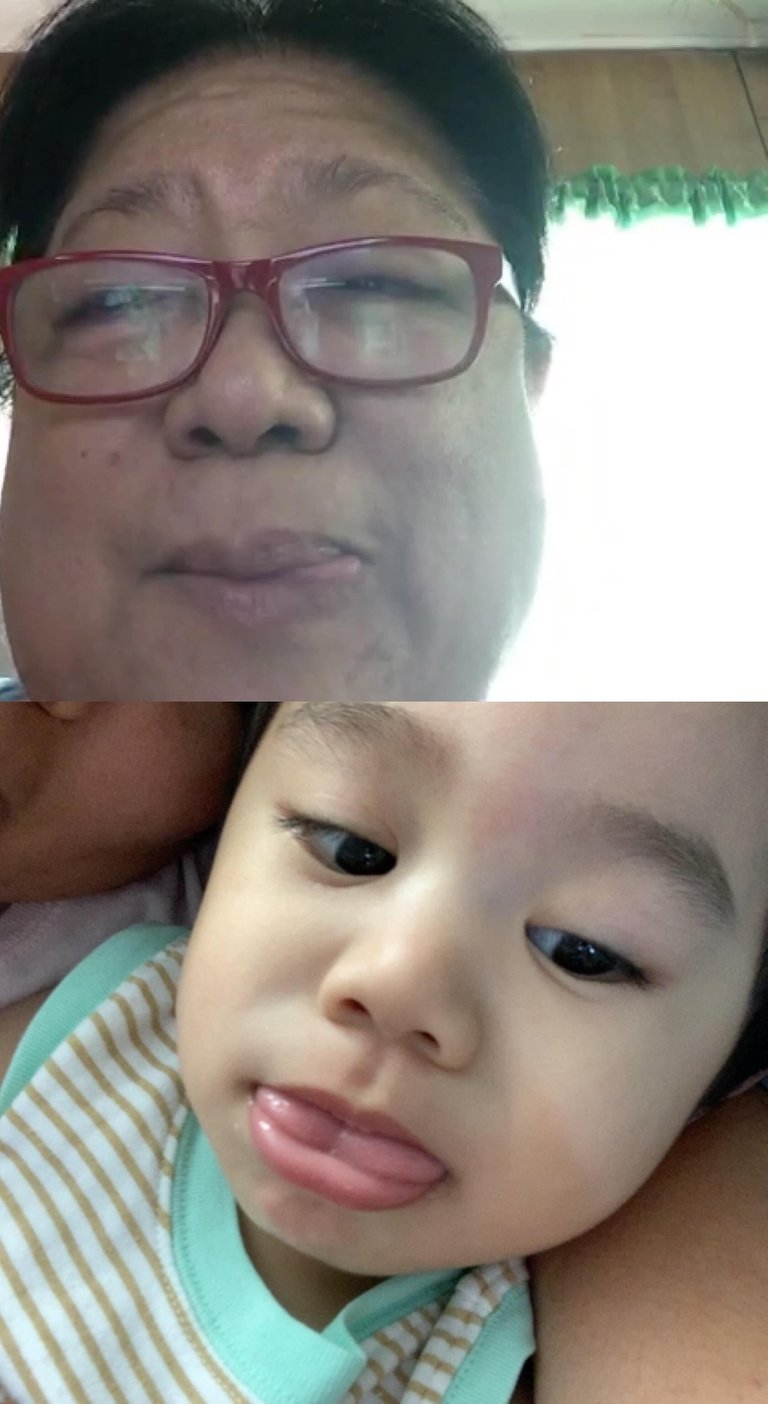 We like to make faces and I love to hear his laughter. It really makes my day. Almost everyday we chat and my daughter shows me him dancing and trying to sing. I can't wait to see him again next year, March of 2020. They will come home for my 60th birthday.