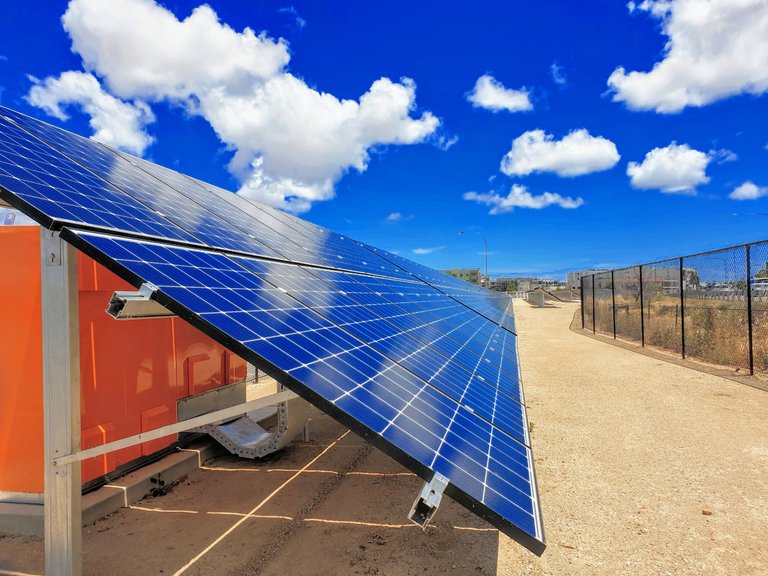 A pessimist sees the difficulty in every opportunity; an optimist sees the opportunity in every difficulty.
- Winston Churchill -
---
---
For the past several years I've benefitted from a solar array on the roof of my house which has dramatically reduced the cost of my energy bills; most of the energy is used during the day meaning the household burns mostly sun-generated energy rather than drawing it from the grid.
The system also feeds back into the grid when the house doesn't require the energy and I get paid for it which helps reduce the overall energy bills each quarter. Over that time I've produced 33.5MWh of energy, exported 20.2MWh and imported 18.0MWh - and used 31.4MWh - meaning a net energy export of 2.2MWh in total over the life of the system so far.
I've been very happy with my investment.
The system cost me a little over $7,500 AUD back in 2016 and was paid off in full after a few years so now I'm reaping the rewards of a system producing more energy than I use. I moved out of that house some time ago, but still own it. A business operates there, owned by me, and with almost all of the power used during the day the system is really paying dividends. But what about my new house?
The opportunity
A few months ago I received a letter from the government offering me a free solar array, supplied and installed on my roof by a well-known solar company. My ears pricked up.
It's a government program that has worked its way into my suburb now and whilst I'll need to give up a couple concessions totalling about $450 per year the gains from the system will work out to easily double that, and probably more, so it seems a good deal.
I thought about it for a while, did some due diligence and decided I'll apply; last week I was advised by the government I qualify, have been accepted and will be contacted by the solar company for a site assessment. This determines the job required and at which time I can decide if I'll go with the standard system they provide, of 4.5Kw, or pay $400 for an upgrade to a larger system, which is exactly what I'll do.
With a few tweaks to the way power is used in the house I'll save a significant amount of money moving forward, and will also probably spring for a battery in a year or two considering the cost of the system is nothing, other than the small upgrade cost.
But what's the catch?
There's none really, nothing I'm concerned with anyway. The household will lose a small energy concession and during production hours will send unused power the array generates back to the grid. That's it. I can accept that.

This is one of the government's initiatives to generate more sustainable energy and keep up with growing demand for power; it basically turns my house into a mini-solar-farm on the governments' behalf and, rather than having to buy land and add costly infrastructure, it's my land and infrastructure, they just supply the solar array and system to run it all.

I'm waiting for the call from the solar company, which I'm expecting in the next week or two, and from there the process will begin. Site evaluation, system design, installation and commissioning which I think will be in four to six weeks or so after the initial site inspection. I'm looking forward to it.

Do you have a solar system on your roof and if so how has it worked for you from a value perspective? Maybe your government is also providing energy options like this one, if so tell me about it below.
---
Design and create your ideal life, don't live it by default - Tomorrow isn't promised so be humble and kind

Any images in this post are my own