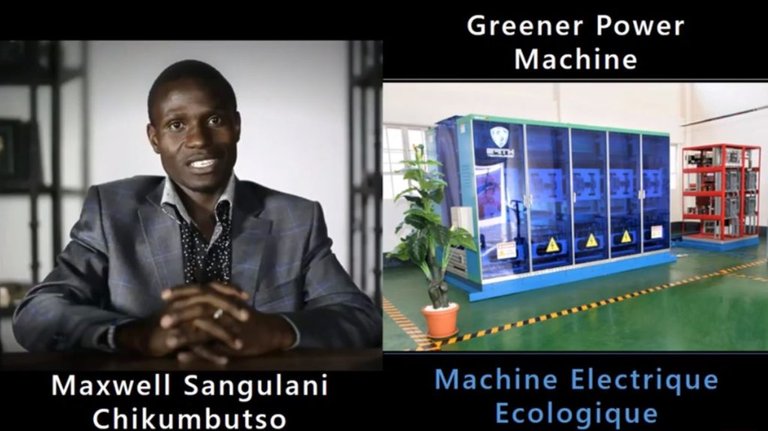 By Neenah Payne
The failure of the grid and renewable energy in Texas during a cold snap last month shows the danger of relying on the grid and on solar energy or wind power. In Texas, where winter is usually not colder than the low 70s, people who suddenly had NO heat for days may not have had warm blankets or clothes. So, grid failure can quickly become a life-threatening situation – especially for anyone who is sick.
People who use electric stoves can't cook. Without power, food will go bad in the refrigerator. So, they may have had nothing to eat for days. Blackouts and Food Shortages: What's the Solution? shows how serious the situation in Texas was as grocery stores closed or shelves were empty. People without power also have no light after dark. They have no access to the TV, radio, or the internet for information. Without electricity, they have no water to drink, bathe, or flush toilets.
'Massive failure': Why are millions of people in Texas still without power? reported on February 16:
"Power outages across Texas have left millions of people in the dark and bitter cold this week amid an unprecedented winter storm that buried the state in snow and ice and brought single-degree temperatures. Extreme energy demand and overloaded frozen utility plants are among the factors that led to the power outages, experts said.
'No matter which way you cut it, this is a massive failure for a grid and a state that holds up energy and electricity as a shining example,' said Varun Rai, director of the Energy Institute at the University of Texas-Austin. Nearly 4.5 million customers went without electricity Tuesday, and by Wednesday over 3.3 million Texans still didn't have the lights turned on, according to poweroutage.us…. Instead of the outages being spread across neighborhoods in shorter intervals, some areas have lost power for days while others have kept it the entire time, Cohan said. .. 'Far too many Texans are without power and heat for their homes as our state faces freezing temperatures and severe winter weather,' Abbott said."

Grid Problems Cause Severe Crisis in Texas
More Power Defaults As Texas Energy Crisis Widens; ERCOT Releases Short List
shows why these grid problems will not be easily solved by conventional means. Del Bigtree, producer and host of
The Highwire
weekly online show in Austin, Texas explained that when the pipes in his home froze and he tried to defrost them, they burst and flooded his home! His family was not able to take showers for over three days. Del said Texas has not seen a crisis like this for decades, if ever. He is wondering how many deaths the storm caused as the temperature dropped to two degrees.
In The Lone Star in Crisis, Del reported "An historic snow storm brought Texas to its knees this week, and the Highwire team has not been spared. But the rolling blackouts, unsafe roads, water damage, gas and food shortages that affected the entire state couldn't keep us from our mission."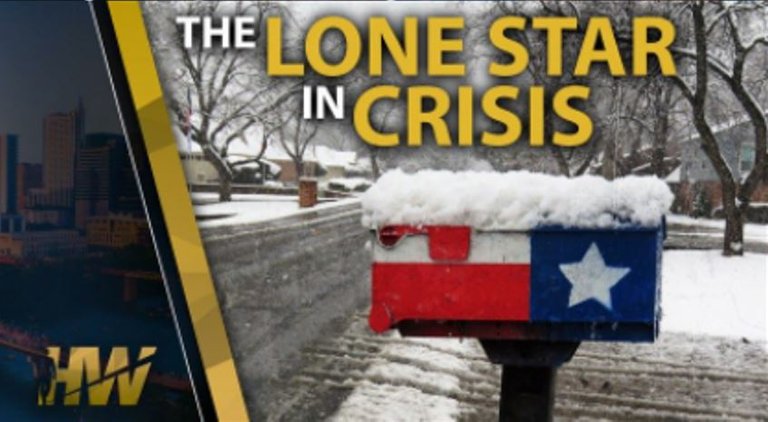 Del explained that the power company implemented rolling blackouts to prevent a total collapse of the grid. He said that 12 million people were having problems with water, 7 million were advised to boil their water because of problems with water treatment plants, a quarter of a million people had no water, and thousands had broken water pipes. Burst pipes flooded homes which meant that rugs, furniture, ceilings, floors, and walls were likely ruined and require expensive repairs.
Shelters reached capacity. There were more than 130 traffic accidents. Airports closed. Gas stations couldn't pump gas which created a problem for First Responders. The news reports said the crisis raises questions about the state's reliance on renewable energy. Lots of blame is being cast on the governor and others for not foreseeing this crisis. At least 46 people from 10 states died because of weather-related fatalities, the majority in Texas.

When firefighters arrived at a fire at a San Antonio-area apartment building, their efforts were
hampered by frozen hydrants
. Crews had to shuttle in water to try to get the blaze, which displaced dozens of people, under control.
Austin Mayor Steve Adler
said Texas was not prepared and even hospitals had been at risk. He said, "We need to change the system, how we do power".
Texas is in need of an urgent reliable solution before the next crisis shuts down the grid again.

Record Cold Could Kill Millions!
Texas gets 33% of its energy from wind power and 66% from coal and gas. Both the traditional and alternative sources of energy failed – creating serious emergencies for days in several states. Failure of the grid could pose problems in the summer when people rely on air conditioning to stay comfortable and safe. Failure of the grid at any time can mean loss of water, light, refrigeration, ability to cook, and access to critical information via the TV, radio, and the internet.
If A Few Days Of Cold Weather Can Cause "A Very Serious Emergency"… says:
"What would a severe long-term crisis look like in this country? Despite all of our advanced technology, record cold temperatures have brought much of the U.S. to its knees. There has been an epic failure of the power grid in Texas, countless pipes that were not designed to handle such low temperatures have burst, and millions are without power and have no way to heat their homes right now.
In fact, we are being told that 4.5 million people in Texas alone were without power on Tuesday…. Unfortunately, it appears that the cold weather is going to persist for a while, and CenterPoint Energy is telling residents in the Houston area to prepare for "several more days" of power shortages… Of course it isn't just Texas that is suffering. According to one report, rolling blackouts have also been happening in the 14 states that make up the Southwest Power Pool… This wasn't supposed to happen. But it is."

How Long Until the Cold Starts Killing Millions says:
"It is not going to be fun trying to survive in the northern reaches of our planet as the earth cools dramatically. As we are already seeing this year, it is not going to take a full-blown ice age to wipe out the northern reaches of the planet. In Russia, which is more used to dealing with the cold, Europe and the United States and Canada we are seeing how even the first innings of a mini-ice age can cause chaos and a complete shutdown of human activity….
As each day passes, the evidence climbs, as predicted by scientists, that a steep drop of temperatures would ensue—first dropping temperatures to where they were in the very cold late 1800s and then going down from there to mini-ice age conditions that will threaten a great part of the northern latitudes over the next 10 years."

Maxwell Chikumbutso's Greener Power Machine (GPM)
Professor Richard Wolff On The Texas Disaster: A Tipping Point For Capitalism?
says the disastrous power grid failure in Texas last month was due to the fact that Texas is not part of the national grid. While isolation from the national grid is a problem, it also offers the opportunity for the demonstration of a possible, at least partial, solution for Texas now.
Chikumbutso's Free Energy Solution For the Texas Grid Now?
Chikumbutoso's firm
Saith Technologies
is going to be listed on the New York Stock Exchange.
His site says:
"First of its kind, this power generator requires no form of fuel. Neither does it emit any harmful substances into the environment. Our vision was that it would produce the cleanest energy, using the most efficient methods possible. Imagine powering a nation's energy needs without the limitations of resources (natural and fossil) or the cost of emissions.
When we say flexible, we mean just that. The days of immobile, expensive energy production are over. The engineering team have outdone themselves. Scaleability and energy are now friends -- you can power a home, or a nation. Built to be extremely mobile and simple to deploy. Once deployed, the GPM is fully secure. Installed are world class systems which enable us to monitor it. It is highly computerised and intelligent, running autonomously."

Chikumbutso's Electric Car Recharges While Moving
While the grid was down in Texas, running a Tesla cost almost 25 times more than an average gasoline car!
Charging A Tesla In Freezing Texas Costs $900
says "Aside from the desire to help save the planet, people also buy Teslas to save money on fuel…. This price surge means that charging a Tesla can reach $900." Even people who had cars powered by gas were out of luck when the grid went down because without electricity, gas stations could not pump gas!
An electric car that does not require conventional recharging
shows that Maxwell's car is initially powered by the Greener Power Machine and then is charged when in motion. This eliminates the need for gas or electricity at recharging stations.
So, his car can provide transportation at no cost even when the power grid fails!
Tesla reportedly building massive battery linked to Texas power grid says "ERCOT executive Warren Lasher told Bloomberg that Tesla's battery had a "proposed commercial operation date" of June 1, though details of its capability and duration are still unclear. Batteries like these are often used to store electricity produced by wind and solar energy, but their owners can sell power back to the local grid when prices are high, according to Bloomberg."
The problem with the "solution" Tesla is proposing for the Texas grid is that it depends on the same wind and solar energy that failed during the grid crisis. There is no solar power when the sun doesn't shine during a snow storm and wind turbines have to USE energy to stay warm during a cold snap.
So, a better solution now might be for Texas to introduce Chikumbutso's Greener Power Machine and his car as a demonstration project – perhaps in Austin, the capital of Texas. Since Del Bigtree, the host of The Highwire, lives in Austin, he could report on both the Greener Power Machine and Chikumbutso's car to his global audience of several hundred thousand people. Now is the time to test this possible solution to Texas' grid problems! It could help save many lives and lots of money. It could also demonstrate a better option for the grid that failed in 13 other states last month.

GPM: A Life-Saving Option For the Texas and US Power Grid?
Texas Residents Are Being Billed Up To $16,000 For One Day of Electricity and Power Companies Are Going Under
.
Aging And Unstable, The Nation's Electrical Grid Is 'The Weakest Link' says: "In her new book, The Grid, Gretchen Bakke argues that the under-funded power grid is incapable of taking the U.S. into a new energy future."
US Air Force Tests Defenses Against EMP Attacks That Could Wipe Out Entire Power Grid says: "Texas will be among the first Air Forces bases to test EMP defenses."
The Texas grid and US grid are subject to increasing failure. Now is the time to demo a possible option.
Also See:
21st Century Nikola Tesla -- Maxwell Chikumbutso! and
Maxwell Chikumbutso's Game-Changing Free Energy Devices!