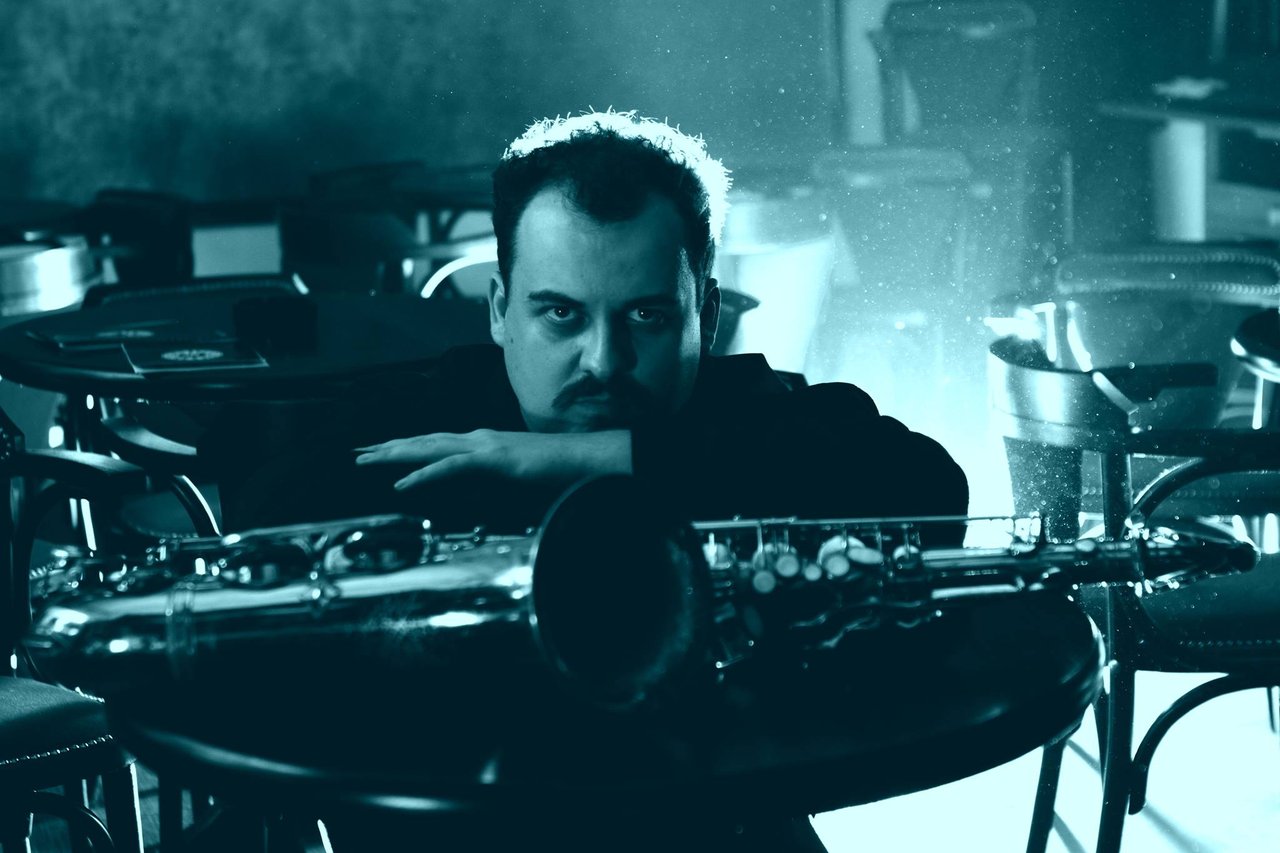 This might sound crazy already for our Times and especially for all the musicians out there ...
It's insane to see a robot how he combines through AI ( artificial intellgience) algorithms different patterns and by selecting the important seeds out from a musical phrase and he re-create new spectrums of music patterns through it's program.
This might have two different approaches in terms of music development. We've already assist, through the years, until now, to some modern technological steps made in such a rapid time that, suddenly anyone who had some ideas of computers or programming, could create electronic music ...
The difference from that point of approaching "the music", especially the electronic music, that started in the year 1953 in Germany, and the contemporary approach, is the fact that, Shimon the robot was created by Gil Weinberg, Georgia Tech Professor , who started off by giving Shimon, a music theme, such as space, and the robot will then write lyrics based on that theme.
At this moment, Shimon the robot, can analyze a score from a solo transcription from John Coltrane or Miles Davis, and, in a quick moment of thinking through the algorithms within, he can re-shape the music phrases and "personalize" the new patterns created instantly by picking up only "some seeds" that he considers to be very important points to rely in terms of new musical options, and re-creates totally a new sketch of phrases from a different music perspective.
This sounds very sci-fi for most of the traditional musicians out there.
I would agree to see this kind of algorithms implemented inprograms for writing music, such as Finale or Sibellius but somehow to remain at the human Soul ... The human touch cannot be faked ... never ... With electric wind instruments, in matter of using them in studio with proper virtual sounds and because it's still played by a human Soul, it still almost there, close to the True ...
At some moment, i remember, even when i've studied jazz and other musical genres, it was a moment when band in a box had a very famous circulation among all the musicians because it could provide a sort of internal Shimon entity who could play in "style" whatever phrase you would write/compose inside the program ... so, if you've composed a song and wrote as well the chord changes, based on the style you've choose to re-play your song ( let's say something like a be-bop style and you would choose Charlie Parker) the entire piece of music, and especially the solos, in matter of articulation and phrases, would be performed like the soloist that you chose.
Insane, but still, at that moment in Time, you couldn't see the robot in front of your eyes playing your composition, which was composed with an elaborate arrangement as well, to be played not by note, and the most shocking thing, to see different ways of improvisational phrases, picked-up instantly ...
Insane :-))
But still, as i've always mentioned ... humans and choices that will be chosen "instantly" as well, might bring some "goose bumps" that will take eveery listener to another dimension.
---
Originally posted on My artistic perspectives on this New Cryptonian Planet. Hive blog powered by ENGRAVE.