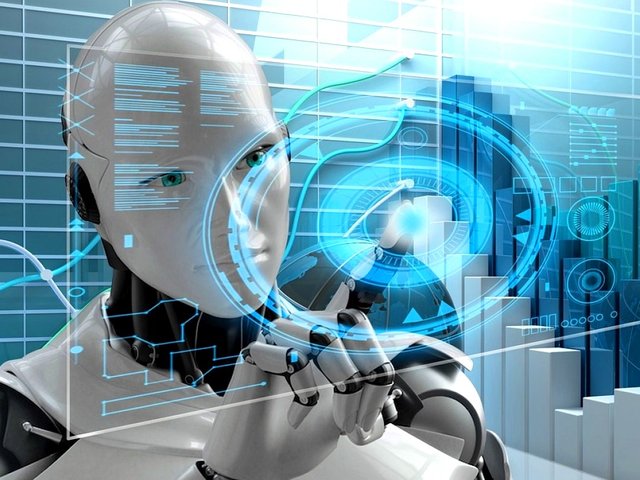 image source:
inovacijos.lt
Introduction
Artificial intelligence (IA), in daily life
The advances in AI and the Internet of Things (IoT) are a technology that many people benefit from today. Some companies offer their brands through Apps for smart devices, which can guide the customer to make electronic purchases at a Market Place, from the comfort of home.
We also find home appliances that connect to the Web to update software or to develop functions assisted by a Bot, which remains online ready to help, improving the user experience with the use of AI and Machine Learning.
The application of AI stands out worldwide in the fields of: Health, science and technology, automotive, industry, food processing, education, sports, among others.

Apart from the above, it is worth taking into account some other aspects that are also vital in our day to day and where AI keeps a really efficient performance. In this way I came across an interesting case.

Problematic
Job application
The job search is a social phenomenon in which many of us have had to be involved.
For example:
"An unemployed person who does not find a profitable proposal according to their professional profile and finds it difficult to move from one place to another without obtaining answers, given that competitiveness in the street is increasing and sometimes the unemployment rate exceeds the offers of work"
Each time, this socio-economic aspect of great relevance is more frequent in the labor sphere, especially in developing countries.
There are platforms that use AI to handle data from nearby employers, on which you can subscribe your request and get reasonable answers in a short time.

¿Some place that can help?
I have found a Web site, called Dream Jobs, established in Colombia, which is in charge of helping users get employment online.
(The website was taken as a reference only, it does not represent the research topic)


Artificial intelligence and blockchain storage
The platform has developed a Chat Bot built in Blockchain, capable of conducting job interviews and storing Curriculum Vitae data; It is assisted by artificial intelligence (AI), which guarantees productivity development, search effectiveness and scalability.
Machine learning
The site develops its own knowledge based on frequent use and browsing habits issued by users.
Apps
It also offers the download of a mobile application that lets you know your location to provide information from employers close to your address.
If you want to know more about the website, visit the official website: link

There are other similar websites that may be of interest:
computrabajo.com
elempleo.com
microtrabajos (info)

It would not be acceptable to accept a recommendation!
To some extent I would dare to recommend to anyone inside and outside Colombia, to use this type of technological tool that seeks to facilitate the employment process in this country.
It should be noted that given the large influx of immigrants, mainly Venezuelans, who are currently entering Colombia in search of a better quality of life, it is likely that the use of this type of blockchain-supported technology is very useful for many.

AI advances rebound in Colombia
Finally, I could find out that in Colombia there is a great advance in the implementation and investigation of new AI projects, to help advance and solve problems within public entities, as well as private organizations.
The topic was disclosed at the conference of the eLAC (VI Sixth Ministerial Conference on the Information Society in Latin America and the Caribbean) of the year 2018, where AI and Machine learning, were the main points.
Among the most outstanding creations of the event are:
«Learning dynamic action units for three-dimensional facial expression»
«Automated project for the detection of lung cancer with Artificial Intelligence»
«System of prediction of priority level (Triage) in Colombian entities providing health»
«Cognitive architecture aimed at the translation of sustainable development language»
General information: cepal.org
"When reviewing these disclosed projects, I could see that all creations are oriented to the health area, which determines the progress of the Colombian health care system. The diversity of these investigations shows that AI is a technology that despite its early adoption and some other aspects that are still subjects of study today, its advantages are undeniable for the development of nations"

We hope that the introduction of this type of technologies, compatible with Artificial Intelligence, will continue, as well as, the blockchain adoption for the construction of new platforms such as the aforementioned, which seek the advancement of society and the improvement of living conditions of the human being.

The following sources were consulted:
https://www.cepal.org/es/temas/innovacion-ciencia-tecnologia
https://www.youtube.com/channel/UCkZrBQMRedSDvULriBn2FnQ
https://munica.co/avances-de-la-inteligencia-artificial-en-colombia/
https://dreamjobs.com.co/DJ/
Credits:
@nachomolina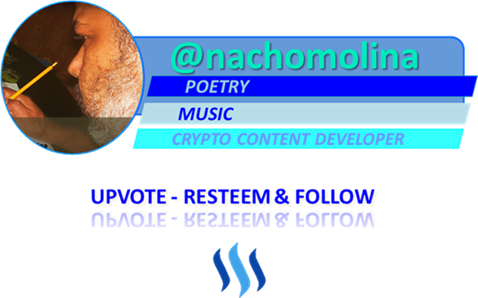 (Google translator was used)
If you liked my publication and want to contribute to my growth.
ETH: 0x0157927b6296c1E717D5b20f62F1CB78D1D90F70