I am not a guy who like to watch videos on YouTube. I know many people watch documentaries and other YouTube content all day long. To be honest, if something lasts for more than 3 minutes, I normally just stop. Sometimes I can watch motivational content that lasts for 10 minutes, but that feels extreme.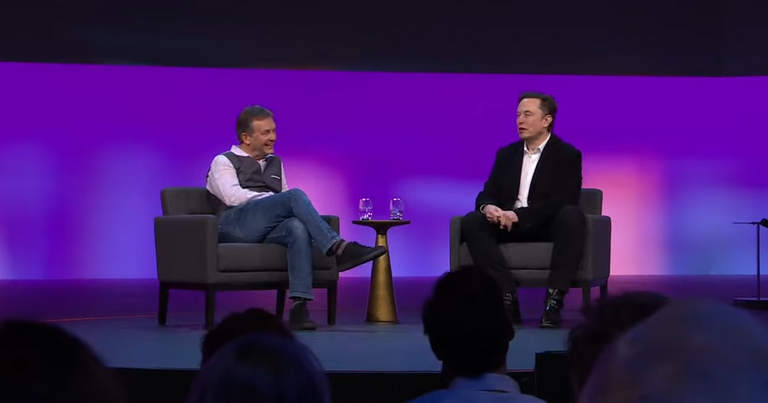 But, today I want to recommend everyone who is interested in Elon Musk a TED talk video that was recorded on April 14th in 2022 in Vancouver. Elon Musk was the guest and at first, we see a clip from an interview made with Elon Musk one week earlier, and then it is followed up by a conversation lasting for more than 40 minutes afterward. And believe me, I don't really watch this kind of stuff, but this was interesting and I do not regret at all watching it.
Twitter
The first part of the conversation deals with Twitter. The recording was made before he actually bought Twitter, but I really enjoyed this part, because it made me understand more about Elon Musk, his intentions with Twitter, and also how he thinks about Twitter regulation, free speech, and other topics. Also one of the most interesting facts was that he didn't want to buy Twitter at all with a financial perspective... he just loves the platform and wants it to be a great tool for freedom. Of course, he might have some financial motives as well, but that is not at all his focus (at least based on what he said in the interview).
Tesla
I really found this part of the conversation to be interesting as well. Here we learned more about Elon Musk and the struggles and challenges they experience at Tesla. They spoke quite a lot about self-driving cars, artificial intelligence, but also about the time in which Elon Musk lived in the factory for three years, sleeping on the floor, and fighting like crazy to see Tesla survive.
His brain and Asperger
This was somehow the part that I found the most interesting, simply because I loved hearing about how Elon Musk discovered that he had Asperger and how it has influenced his life. He explained that he often had trouble really understanding people, because often they didn't mean what they said, and when they said something, they often had other intentions as well that he was unable to grasp. Instead, he read tons of books in his childhood that once again helped him turn into who he is today. Instead of partying, he'd rather sit up and do programming throughout the night.
---
Do you have an hour to spare today? Are you interested in getting to learn more about Elon Musk? Check the Youtube video above. I believe you will enjoy it greatly!