Good morning again everyone! This is your Mr. Decentralized and today again we will talk about EDC blockchain (https://blockchain.mn/) and how could EDC blockchain and its team help us in solving the corruption in different countries as well as cheating in different countries' elections.
Elections is a vital part of our society even since the dawn of time. It is what makes our society and different countries' cultures now as well. Having an excellent leader means that we will make our countrymen and our country move forward to the future with our heads held up high!
But as time passess by, there are other people who wants to cheat the elections just to have the power that the elections need. That is why some countries are still using ballot boxes including here in the Philippines but that was before. On this country, we have automated elections but still, there could be still keyholes in this type of election because it is centralized election. In the past election, there are numerous reports of errors on the counting machines that reads the votes and malfunctioning machines as well.
Here is why I do have an idea when it comes to elections and voting from a nationwide one to smaller communities known as barangays or local communities in different parts of the world.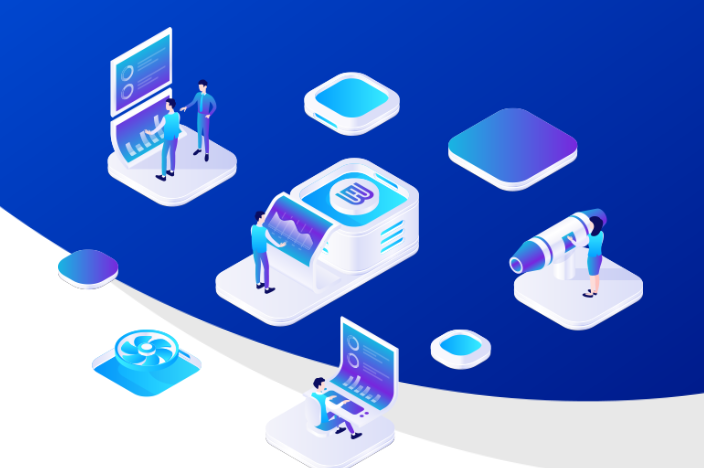 Example instructions on how to use EDC blockchain or create a coin from the blockchain constructor provided by the EDC blockchain platform for electoral usage.
Steps:
1st step--> A country or local community could choose the type of package they would like to have for their electoral voting. Either the basic, plus or premium. This is where the seriousness of the elections takes place. We do know that all elections are important. But with this packages, we do know that for nationwide elections, Premium is always the best option.

2nd step--> Set the maximum supply for each persons that are registered voter in your community or country so that there would be no "excess" or "flying voters" that could use the remaining coins made by the blockchain constructor of EDC. The best part is, with EDC powered blockchain elections, the excess coins could be burned.
3rd step--> Blockchain registration. With the decentralized apps that could be made on top of the EDC blockchain, we could be rest assured that the voters do not need to look for their names anymore from a whiteboard, bulletin board or any other blackboards when it comes to elections. Because it will be recorded in the public ledger. More environment-friendly and no more hassles of long lines just to see your name on a school precinct or designated voting centers! Amazing!
4th step--> Issuance of coins to the voters. This one depends on the structure of the organization. If the voting season is for senators that needs 12 votes for each voter, then the voter can vote 12 senator candidates on their blockchain powered ballot using 12 coins. If it is only for presidential, then only 1 coin can be issued to the voter. No excess, no deficit.
5th step--> Counting of electoral votes. In this type of voting, for sure the result will be fast. Because the EDC blockchain can process up to 100,000 per second. Yes you read that right! per second! Aside from that, it is transparent because each voting transaction will be seen on the blockchain but your identity will be kept anonymous.
Based on the voting counts that is automated by the blockchain of EDC or the coin constructor, there will be a clean election in real-time.
Using Every Day Coin's capability to facilitate an event like this is revolutionary. One of my tips for this type of innovation is that it takes preparation and adaptability to each voters.
Therefore, we should first educate our people to use the blockchain and register to it so that they could use it for the next generation of elections. The best part of it is that instead of having a new mined coins for elections, you could just do another project and with new coins pre-mined for the voters to use again for the next elections.

WHY EDC for voting elections?
--> If you have read my previous article about EDC, that is also one of the best-use case for EDC blockchain. Because of its versatility and robustness when it comes to blockchain multi-functionality, it can adapt to different use-cases perfect for the changing world. Making a cyber fingerprint or virtual indelible ink is important as well to have not what we call as double-voting. With EDC, there will be a better election that will happen to each of the countries worldwide.
Now that I see the beauty of EDC, I, which is also an advocate of cryptocurrencies will push this one as well to the limit to have this coin get the use-case they deserve to be used for elections.
Thank you so much again guys and crypto enthusiasts for reading my article for EDC!
or more inquiries and to know more about EDC, you may check their website and other social media accounts plus their documents!
You may buy EDC here for a start!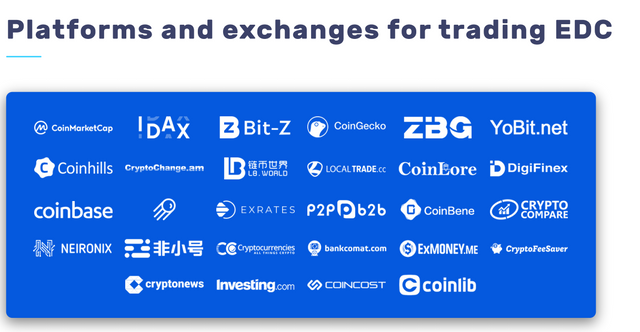 Website: https://blockchain.mn/
White paper: https://blockchain.mn/wp-content/themes/blockchain/EDC_Blockchain-presentation_(EN).pdf
Presentation: https://blockchain.mn/wp-content/themes/blockchain/EDC%20Blockchain%20Hints.pdf
Twitter: https://twitter.com/EDCBlockchain
Telegram: https://t.me/EDCBlockchain
Telegram 2: https://t.me/EDCBlockchain1
Instagram: https://www.instagram.com/EDC.Blockchain/
Youtube: https://www.youtube.com/channel/UCdkt4HSObcdnSU4CrqZqgig
Bitcointalk ANN: https://bitcointalk.org/index.php?topic=5135187
Altcoin talks ANN: https://www.altcoinstalks.com/index.php?topic=119518.0
Reddit: https://www.reddit.com/user/EDC-Blockchain/comments/co1cfv/edc_blockchain/
Thank you so much guys for reading! Keep in touch! Thank you also to EDC blockchain for making the world a more convenient and easier place to live! More power!
My bitcointalk profile link: https://bitcointalk.org/index.php?action=profile;u=1165929
---






Do you like my advocacy? You can donate cryptocurrencies here:
Donate BTC: 19udCJXqMVcAPgK3tNC7VdVjJirSAsanDK
Donate Ethereum: 0xDFD2144eb8CC1212551d50b00b18a2fEfcf6762b
Donate Dash: XkrQAsEgxMkZSrDkgoQhgoAWSVPhfs5Lyd
Donate Doge: DC6pGognFVU4wrt6AJtkmD7mXRKFepnMZQ
Donate Litecoin: LNKorfrjR12h7Ykx3Ros8kZF5UiUqmotav
Here are other of my blogging profiles:
You may also earn cryptocurrencies from here guys!
Publish0x:https://www.publish0x.com/?a=gl9avlrdG1
Hyperspace: https://hyperspace.app/u/5c2c71abffcf700006342187