I've just written the following text as reply to this by @earthcustodians but then decided to make a little post out of it.
---
I agree with almost all of ur points, except:
And the only way to stop this is to realize that a for-profit society isn't the answer.
In an open, libertarian free market society which would be a decentralized, self-regulating economy and life, this wouldn't be a problem.
For-profit is bad atm cuz everything is regulated, even money (which should be a product of the market), and now they need to find new ways for their planned economy.. (just printing money isnt worth anything, they gotta back it with something - with military, big-pharma, regulating states, jura, every industry .. and so on - and they really need new ways cuz they are in a dead end)
And all the new ways of making profit we see are just new established ways of their planned economy. But that doesn't mean for profit is bad in general!
If they wouldn't regulate science and economy, old knowledge and plant-based psychedelics would be extremely superior.
They are decentralized. All of those just grow in the garden. And shamans would pop up everywhere, cuz people are interested, want to know how to handle stuff.
CUZ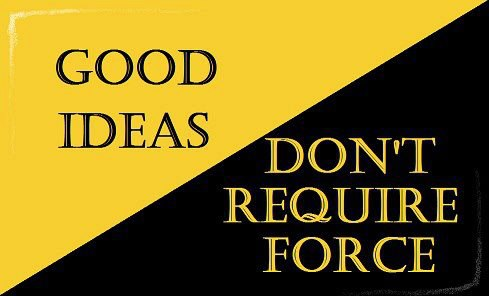 But people ain't allowed.
Sadly we still have witch hunt..
And for-profit would also not be a problem.. just like natural business.
Cuz in a natural state (real market economy) prices are a precious and precise measurement unit.
That's why bitcoin (as product of free market) is so strong now. We need a basis again. A good measurement unit..
Being in profit or not would in free markets just be an indication if u're doing/producing/contributing something which is being valued or not..
For-profit would just mean you do something people ask/want and are willing to pay you for..
I can heartly recommend you austrian school (marxism or keynianism is a bad joke against it) - Ludwig von Mises and Friedrich August Hayek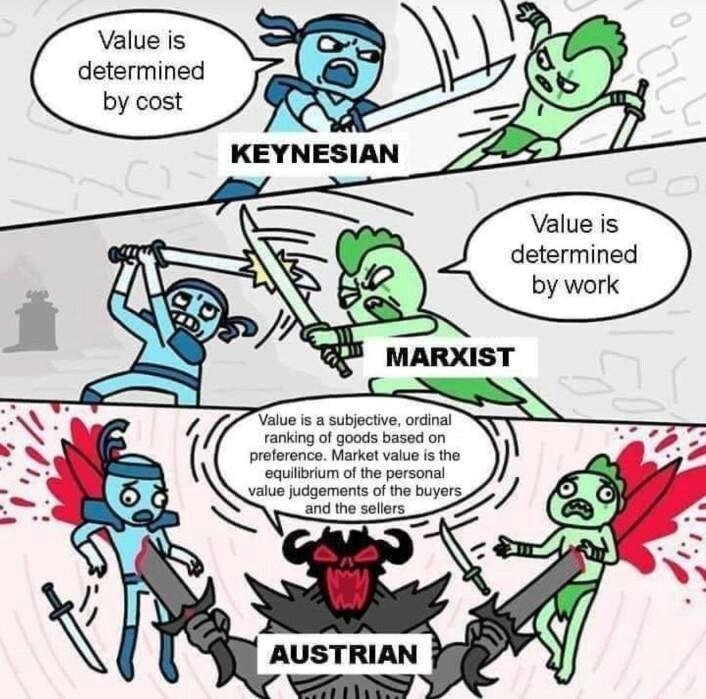 We need to dismantle the "you need to be allowed" and go to self-responsibility.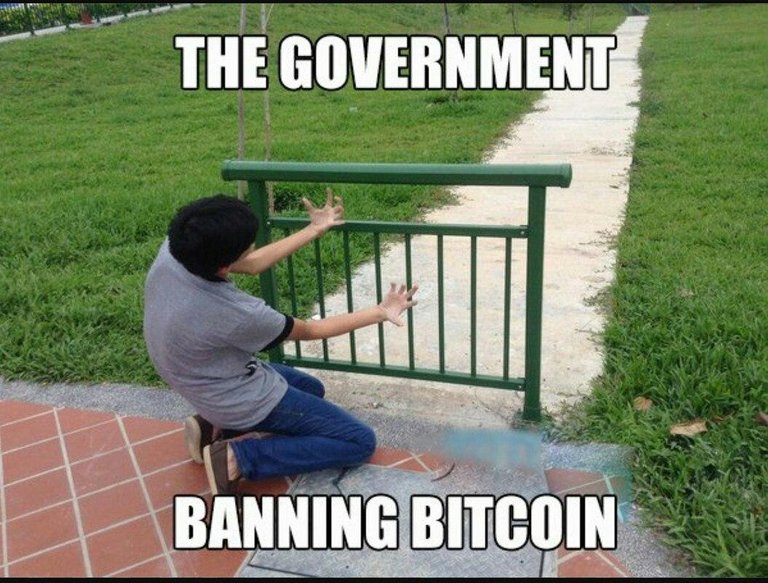 Corona, status quo, etatism, interventionism, they money system, they all show us which way not to go. And that's the centralized authority way - but I guess I don't have to tell you that, you already are on Hive ;)
A last argument against government:
If their product would be superior they could just offer it to the free market, like every other person or company, instead of imposing it on everybody. But those bureaucrats know that private companies would make their job not only better, but also without taxing and slaving the whole world..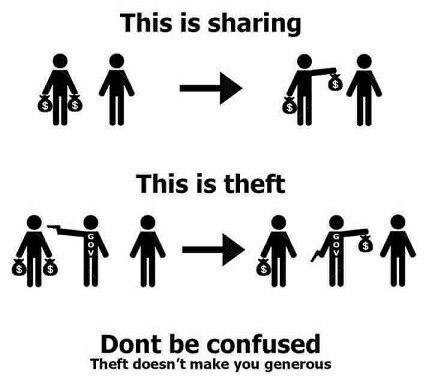 Even if they say they do it for our safety!