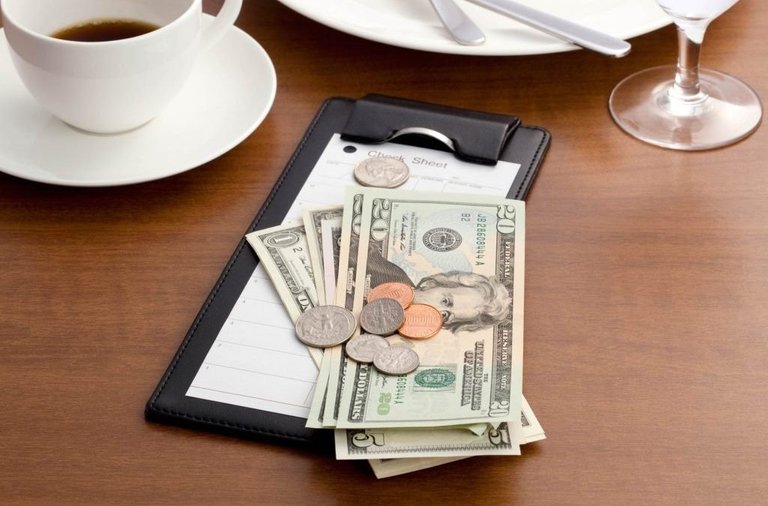 Setelah sekian lama vakum lebih tepatnya mengurangi aktivitas di dunia maya, hari ini saya membuka kembali akun media sosial saya termasuk salah satunya akun Twitter. Namun terdapat beberapa perubahan setelah saya mengutak-atik pengaturan.
After a long vacuum more precisely reduce activity in cyberspace, today I reopened my social media accounts including one of them Twitter account. But there were some changes after I tweaked the settings.
Salah satu dari perubahan yang terdapat pada Twitter sekarang adalah kita dapat menerima dan memberi tip kepada orang lain. Menu ini menarik perhatian saya saat saya ingin mengubah informasi pribadi agar lebih misterius, mata saya tertuju pada pojok kiri bawah layar smartphone saya yang terdapat tulisan 'tip' awalnya saya mengira tips panduan penggunaan atau panduan untuk mengedit informasi pribadi, bermodalkan rasa penasaran saya pun meng klik tulisan tersebut.
One of the changes that exists on Twitter now is that we can receive and tip others. This menu caught my attention when I wanted to change personal information to make it more mysterious, my eyes fell on the bottom left corner of my smartphone screen which had the words 'tip' initially I thought the usage guide tips or guides for editing personal information, capitalizing on my curiosity also clicked the writing.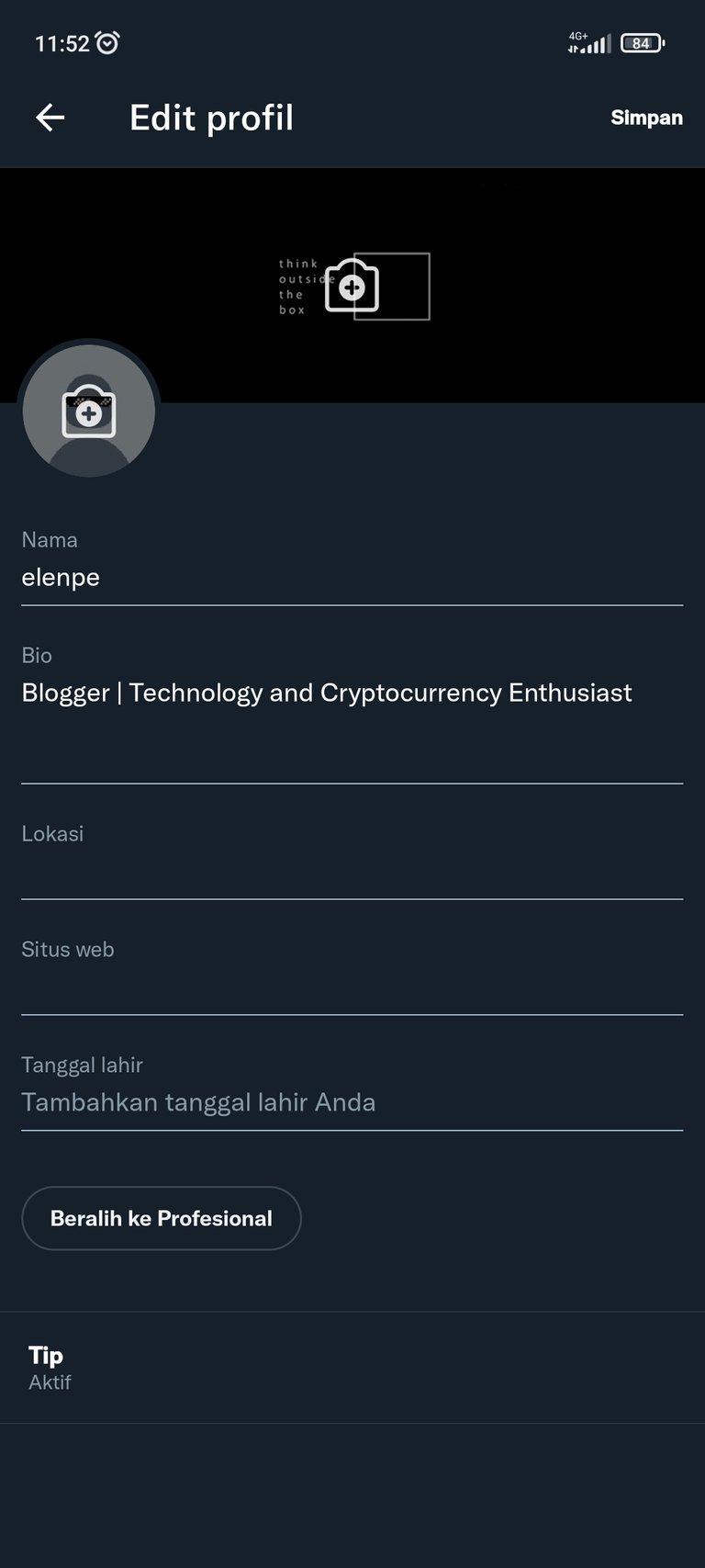 secara mengejutkan, saya di alihkan ke laman baru untuk mengaktifkan fitur ini, kita dapat mengaktifkan dan menonaktifkan tip ini hanya dengan mengklik button di sebelah kanan tulisan.
Surprisingly, I was redirected to a new page to activate this feature, we can enable and disable this tip just by clicking the button to the right of the writing.

Penasaran, saya langsung mengaktifkan fitur ini secara mengejutkan setelah mengaktifkan fitur tersebut muncul beberapa kolom untuk kita dapat mengisi alamat wallet crypto seperti Bitcoin, Ethereum, dan Patreon. Jika kita menonaktifkan fitur ini, kolom tersebut akan secara otomatis hilang.
Curious, I immediately activated this feature surprisingly after activating the feature appeared several columns for us to be able to fill the addresses of crypto wallets such as Bitcoin, Ethereum, and Patreon. If we disable this feature, the column will automatically disappear.

Bagaimana pendapat kalian, kabar baik untuk cryptocurrency kah fitur ini? secara tidak langsung Twitter memakai crypto agar pengguna dapat melakukan sawer alias donasi ke pengguna lain. Sekian postingan kali ini, semoga bermanfaat, jika memiliki kritik, saran dan masukan silahkan coret-coret di kolom komentar di bawah ini. akhir kata, Wassalam
What do you think, good news for cryptocurrencies is this feature? Indirectly Twitter uses crypto so that users can make sawer alias donations to other users. So many posts this time, hopefully useful, if you have criticism, suggestions and input please scribble in the comments column below. The end of the word, Wassalam