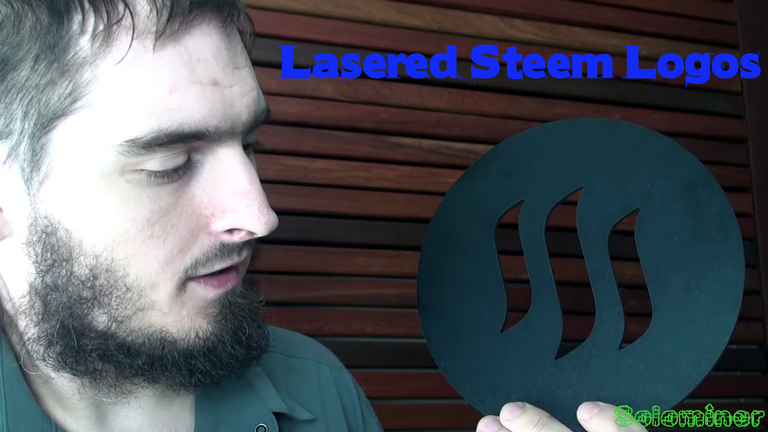 ---
A friend of mine has a special tool, this machine can take a file with a logo in it and cut or etch designs on it.
He made me some Solominer logo designs with his machine and I was really impressed. This machine uses a Carbon Dioxide Laser to either etch a design or even cut through a material to make a design into the media that was loaded into the machine.
I found some Steem logos in PNG format, and converted them into a SVG file. This allows the logo to scale much better when working with the media. The media is usually a soft wood or particle board. The laser can only cut through so far, so light and thin wood must be used.
He made me two designs, one thats cut through. And the other was an etch. I can do alot more with these. My friend @whangster79 gave me some tips on how to add some more appeal to these designs. I really like how they came out, but may add to them later.
I made two of the laser cut designs, one to give to @makinstuff when I arrive at his property in Alabama, along with a bee related gift. The other Steem circular laser cut board will be for myself.
If the video has trouble playing, please use my IPFS Gateway instead of D.tube's by following this link
---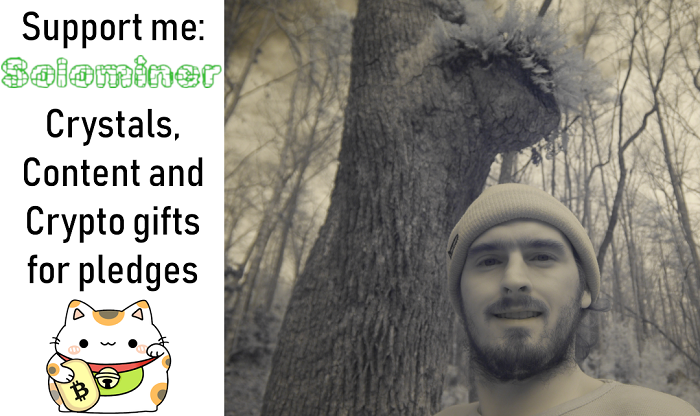 Addresses below to help me buy better camera equipment and support me to travel to locations to do photo and video and overall great blogs in new places. I would be happy to list some of the contributors in my posts for donations that help me along the way.
| Coin | Address |
| --- | --- |
| BTC: | bc1qhfmvd2gywg4fvrgy2kkkkyqta0g86whkt7j8r7 |
| LTC: | ltc1qdyzm5cwgt8e2373prx67yye6y9ewk0l8jf3ys9 |
| DASH: | XkSqR5DxQL3wy4kNbjqDbgbMYNih3a7ZcM |
| ETH: | 0x045f409dAe14338669730078201888636B047DC3 |
| DOGE: | DSoekC21AKSZHAcV9vqR8yYefrh8XcX92Z |
| ZEN: | znW9mh62WDSCeBXxnVLCETMx59Ho446HJgq |
---
---
▶️ DTube
▶️ IPFS