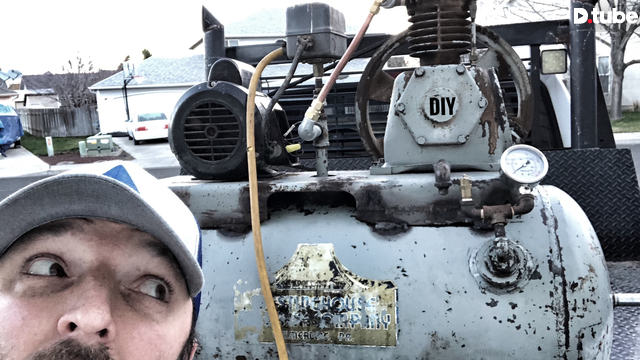 ---
I couldn't help but share my excitement about this old compressor I picked up. My little noisy 2 gallon compressor just isn't cutting the mustard.... I need some volume!! No not noise, I am taking tank size. Those oil-less air compressors are so dang loud. I have been looking around for something bigger but dang they are spendy. When taking with a guy at work he told me he had one and it was old but worked great. He ended up getting this old Westinghouse compressor given to him. He did some cleanup on it and replaced some of the leaky fittings. He put close to $50 into it so I gave him $60 to take it off of his hands. Considering a new 30 gal air compressors are somewhere around $300-$400 I think I did pretty good on this one.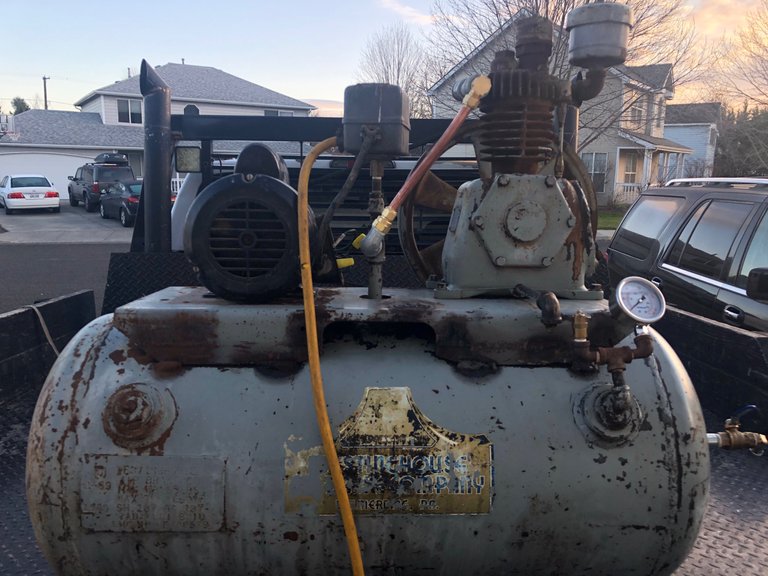 I plan on making a few adjustments to it as explained in the video. But if you don't feel like seeing or listening it to me blab about how cool this old compressor is.... No really it is really cool and surprisingly quiet. Watch the video, you will be amazed. I am going to be heading to the store today and pick up some parts to change how the air outlet pipe is arranged.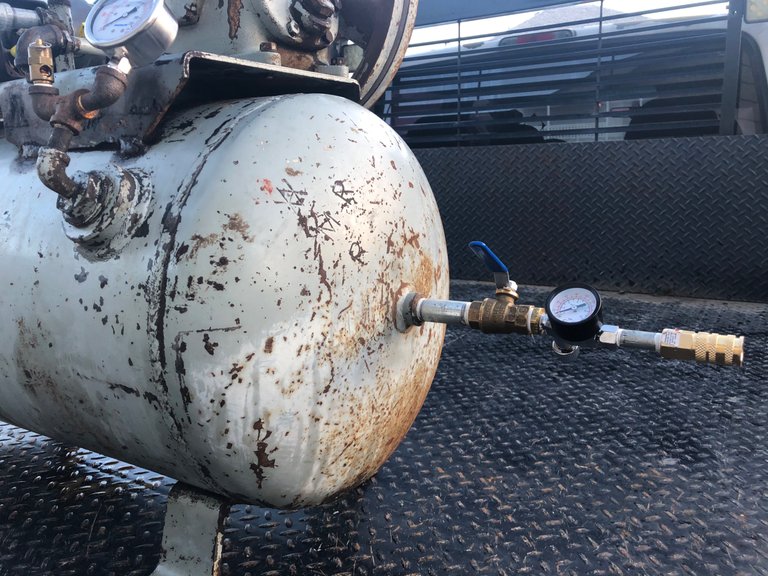 Add some wheels to the 4 legs for ease of mobility. This thing is HEAVY!!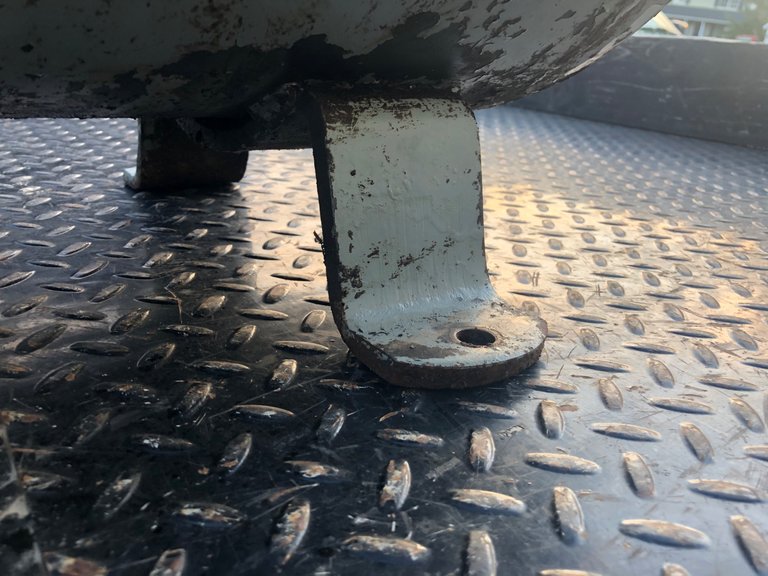 Possibly install and On/Off switch on the side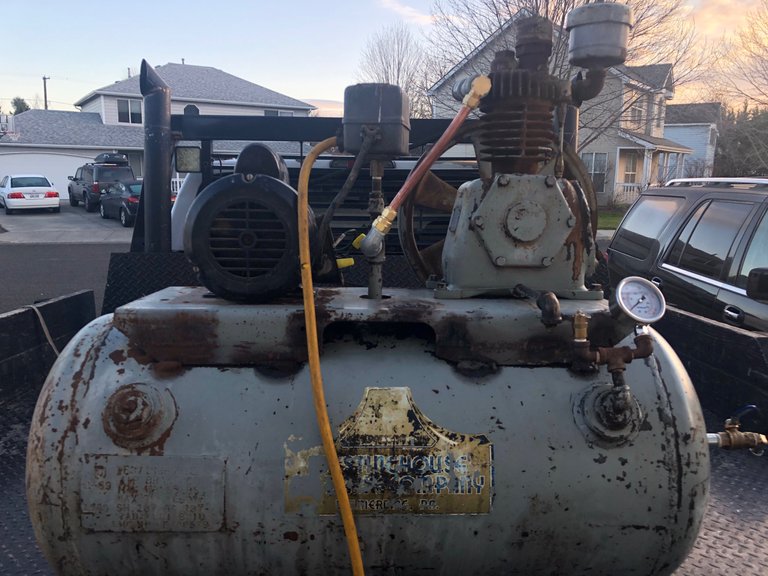 Paint... no way!! This baby is staying As-is. I am also wanting to add some kind of a handle for pushing it around and a cover over the belt for safety reasons. This compressor is made of steel so welding on it will be a piece-o-cake. I haven't looked up any of the part or serial numbers yet, I just want to get to tinkering with this beast. After I compete this I will show you all another video of my final product.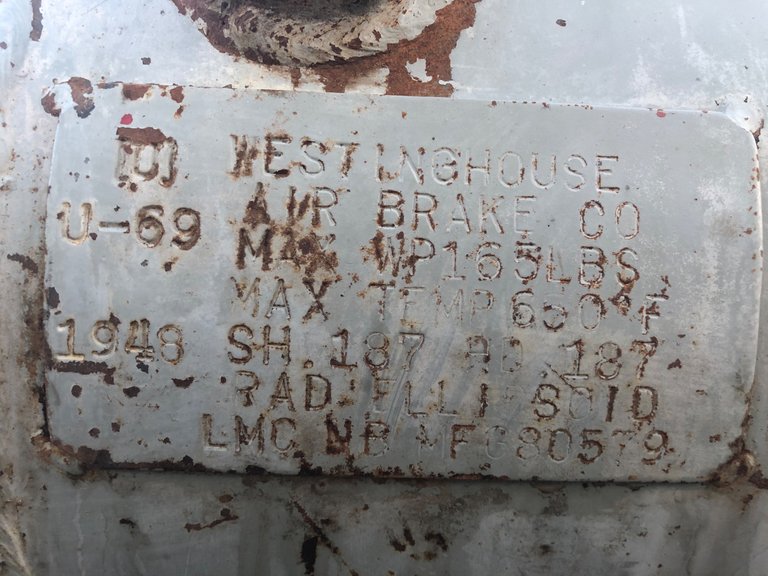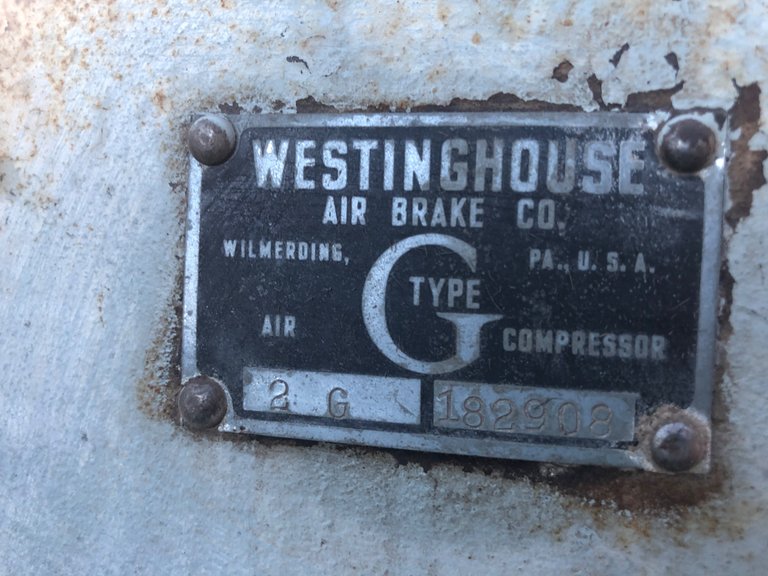 Let the Fun Begin!
Until Next Time...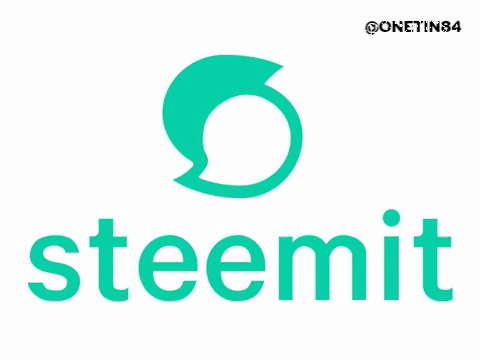 Steem On
and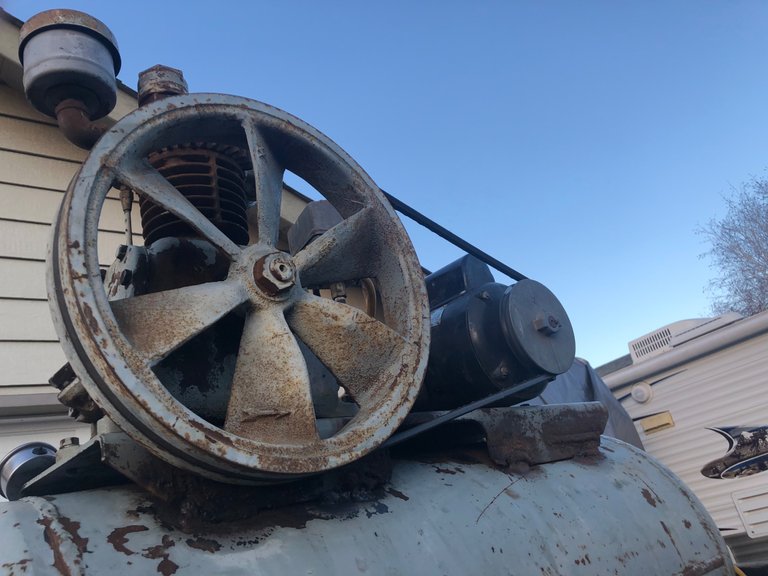 It may be old
But
It works great




Don't forget to mention @splatz
when you encounter a post that deserves a good Splattin'
by the @splatz trail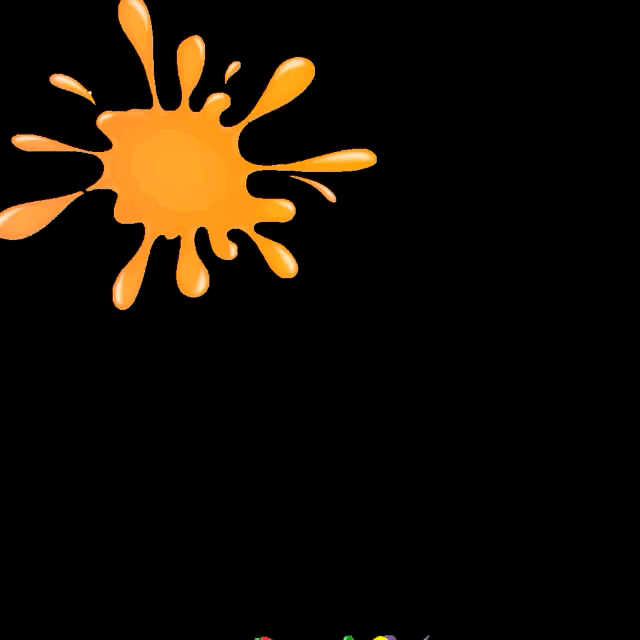 Join the @splatz trail
On Steemauto.com
Where we catch those
Splatworthy Posts
Hot off the Press
---
▶️ DTube
▶️ IPFS