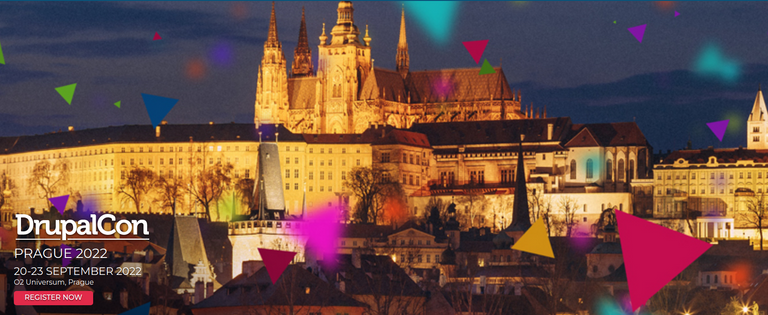 We use Drupal for our two main products where I work and when a colleague of ours based in Sweden asked if we were going, we had a conversation and our boss agreed to it. I don't think any of us have been to Prague or the Czech Republic before plus it's the first event of it's kind I've attended. I have always fancied hopping on a plane to go to this event and was close to actually going in 2020.... yep you guessed it, Covid stopped that. Talking of which DrupalCon went online for awhile, like many things have. So this is the first time in two years its been hosted in-person, with online availability too.
Talking of first times, it will be the first time we've met our colleague of 2 years, who is travelling to the event from his home in Sweden. We see him every day but have never met in person.
The event looks pretty packed, lots of talks and also interactive sessions taking place throughout the 3 full days it's running.
If you are a web professional or interested in this kind of thing, we use Drupal in the decoupled sense, that's to say, we don't use it's templating language at all. We expose the API endpoints for the frontend built using Nuxt (Vue) instead. It's interesting to see that Drupal are still supporting and developing their front-end tools still. I would have thought that many development teams now work with Drupal much like we do.
We've a mixture of skills in our team both back and front-end (my main area).
Apart from the conference, will find time to explore the city a little bit even if it is for food and drink in the evenings. I am limited in terms of luggage though, so will probably just take photos on my iPhone alone.
Will tell you more about the event whilst I'm out there!