dPoll: How do you feel about self driving cars?
---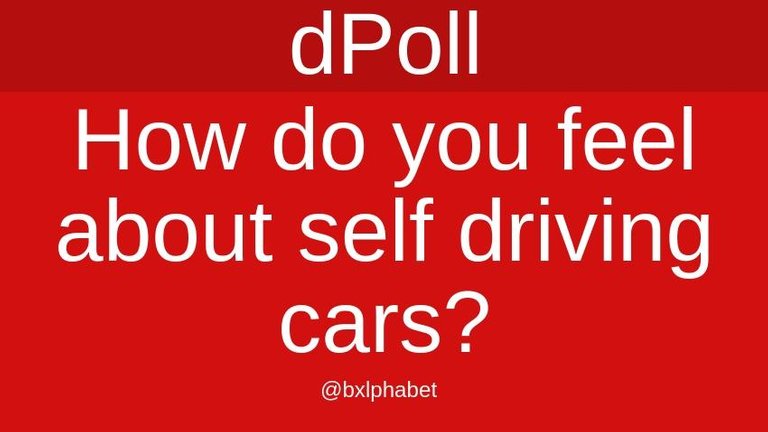 We now have cars that drive themselves, but you can override that and drive them too.
In the works are cars that might become fully autonomous and have no steering wheel, brakes, or accelerators. Apparently you would just tell the car where to go, and then it would take you to that place.
How do you feel about cars taking the driving away from you?
Please give me more information in your comments. I want to hear from you!
Thank you for answering my dPoll.
---
I do not want cars to drive themselves at all. I want to be in control at all times.
---
I am ok with small things like cruise control, but I want to be driving the car for the most part..
---
I can see some of these ideas being good but not all of them. (Which ones do you like?)
---
I think it would be great for cars to do all the work and I will be glad to see this happen.
---
Answer the question at dpoll.xyz.