dPoll Do you use the steemit dApp on STEEM?
---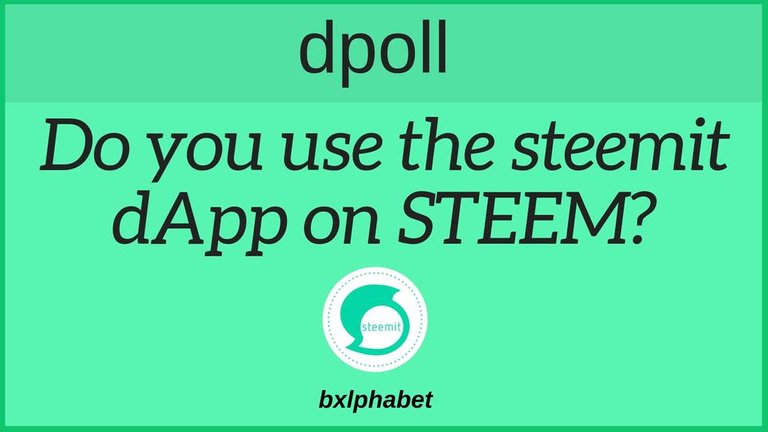 I stopped using steemit to post with about a year ago and started using dApps that pay with upvotes when you use them. I have three niche blogs here and use these dApps:
dpoll.io <<< to ask questions
esteem <<< one post a day
busy <<< Like esteem but a second choice
tasteem <<< restaurant reviews
travelfeed.io <<< travel posts
ntopaz <<< photo posts
Then a few months ago, I stopped using steemit for administration tasks and now use these places instead.
steempeak <<< browsing and wallet
steemworld <<< monitoring my blogs and claiming rewards
steemreply <<< answering the replies I receive
The only thing I still use steemit for is the internal market to change SBD into STEEM.
How about you? Are you still using steemit now? Please give me any additional information in your comment. I want to hear from you.
---
---
---
I use steemit to post, but I post with other dApps too.
---
I use steemit, but I do not post with it.
---
Other - please explain in your comment.
---
Answer the question at dpoll.xyz.