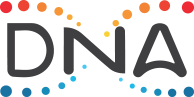 The blockchain technology is beginning to leave the abstract world to becoming more realistic. Gone are the days when bitcoin was the only major product of this technological revolution called blockchain, we now have several projects built on the technology with each and everyone of them having their own unique solution being offered not only to the world of technology but also to several global sectors.
Talking of the important milestones in the blockchain industry, I need remind us of the tremendous impacts that; Ethereum made by introducing smart contracts, Peercoin brought about the Proof of Stake consensus while Bitshares innovated Delegated Proof of Stake (DPoS) and then Namecoin being the first application fork of bitcoin introduced us to merged mining and also added the concept of decentralized domain name to bitcoin e-cash system.
All these are significant milestones in the world of blockchain technology, although the industry is diluted with several irrelevant and scammy projects, coming across innovative and revolutionary projects like this at its early phase is what I'll consider a lifetime jackpot.
It's my pleasure to introduce to you all another revolution in the blockchain world, the Metaverse project.
Introducing Metaverse
Metaverse is a platform that is focused mainly on creation of value for enterprises. With the use of BISC (Built-in-Smart-Contract), the platform will reduce the technical risks of enterprise applications during development and usage as well.
This BISC will be built by Metaverse core developers and its community, however, BISC isn't limited to decentralized application creation because it can as well be integrated into traditional IT solutions too. Also through Blockchain as a service (BaaS), BISC will create value for enterprise applications on the blockchain.

Metaverse ecosystem will have 2 stages of consensus mechanism in which the first stage will be a conservative and safe Proof-of-Work (PoW) while the second stage in which the platform will switch to later on is Delegated Proof of stake or Proof of stake consensus which will support higher transaction output
.
Metaverse Smart Token (MST)
MST is the general name for the digital assets on the Metaverse blockchain and it has been created to provide digital assets for smart contracts to work effectively. The developers of Metaverse blockchain understands the necessity of security, traceability and ACID features of the blockchain, hence they have made a technical extension of Metaverse to Bitcoin's UTXO model, hence everyone has the ability to issue bitcoin at the same price.
This MST can obviously be used as a form of peer-to-peer payments just like ERC-20 tokens on the Ethereum blockchain, and it also supports assets addition and replacement which are great financial instruments, however, unlike Ethereum smart contracts which supports the creation of different tokens with the same symbol or ticker, MST will construct a global unique token system which will be on first come first serve basis, hence it's practically impossible for two different tokens on the blockchain to have the same symbol or ticker, therefore reducing to a great extent the activities of fraudsters.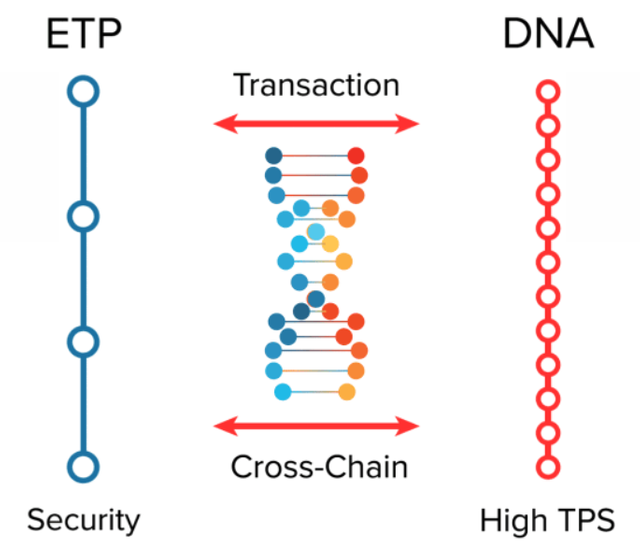 Proof of Assets model shall be developed for MST through the help of Value intermediaries and Credit scoring in order to recognize MST after which transfer of assets can be done on the blockchain.
Entropy: Metverse's token
Entropy which has the ticker ETP represents the utility of Metaverse's blockchain with a total number of 100,000,000 ETP in circulation which is being secured by ECDSA (Elliptic Curve Digital Signature algorithm).
Shown below is the diagram displaying the token distribution;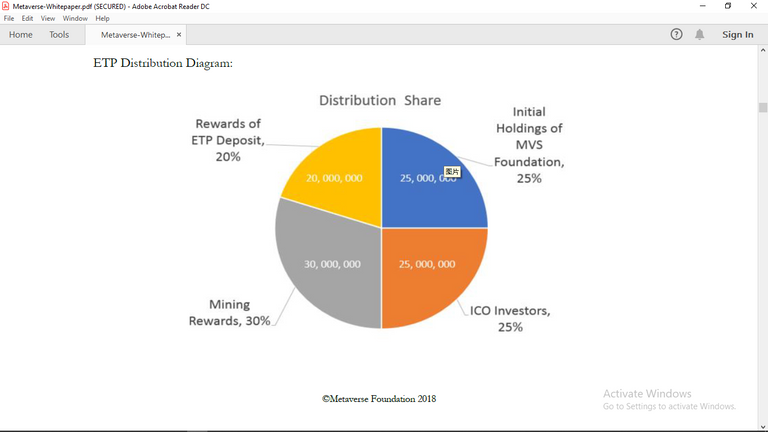 Conclusively, this is just a 'tip of an iceberg' of the Metaverse blockchain, you'll need to check the project's whitepaper and website to get more insights and just like I mentioned in my introduction, getting innovative and excellent projects like this in the blockchain industry is what I'll consider as a jackpot, Metaverse is therefore what I'll call the revolution in the world of blockchain technology s a result of the set of experienced professionals behind its development and also its excellent modus operandi, Now that the platform is still in its early phase, would you rather miss out on it? Of course not.
Check the links below for more detailed information on Metaverse blockchains;
|Website|Whitepaper|Telegram|Twitter|Facebook|Wallet|
My Bitcointalk Username: amusanmikel2
Bitcointalk Link: https://bitcointalk.org/index.php?action=profile;u=2305577