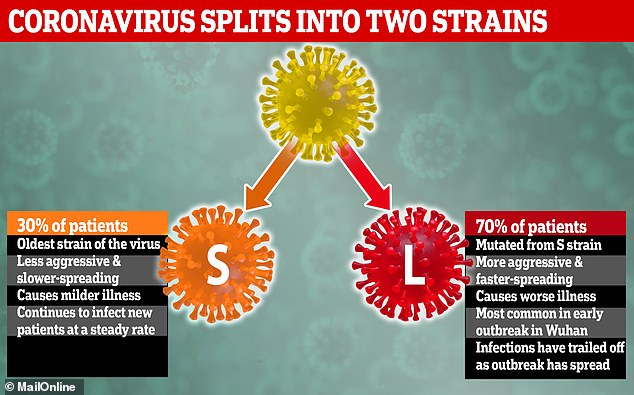 Of interest primarily to evolutionary genomics nerds:
Here's a new paper that gives evidence that:
There are two different strains of SARS-CoV-2 (named L and S). The S strain is the older and original strain, but the L strain (which is unfortunately the more aggressive strain) is now the dominant strain, largely due to selection pressure caused by human interventions.

Like all coronaviruses, SARS-CoV-2 almost certainly originated in bats, but likely passed through (and was mutated in) pangolins before making the jump to humans (with other intermediate intermediate species jumps possible). The data suggests that the jump to humans occurred exactly once, and that all subsequent transmission was human-to-human.
One can't help but be given pause by how many lives will be disrupted (or worse) by that one, chance event.
Even if you don't have a strong background in genomics, the abstract is pretty accessible. The entire paper is available by pressing the "Show as PDF" button.
Link to Paper below :
https://academic.oup.com/nsr/advance-article/doi/10.1093/nsr/nwaa036/5775463