Hallo liebe Hive Community,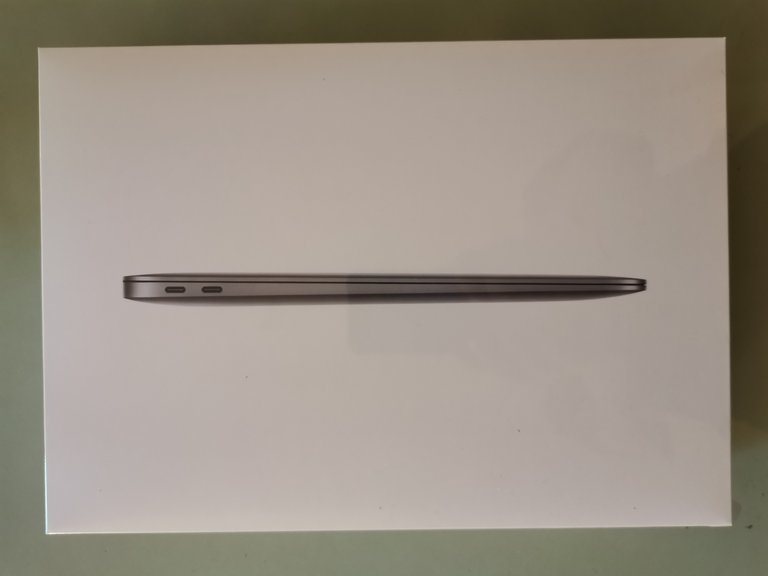 Frisch Aus der Schachtel
Mein letztes Mac Book Pro hatte ich mir 2010 zugelegt und 2015 habe ich mir noch einen I Mac als feste Arbeitsstation geholt, welcher immer noch tadellos seine Arbeit macht.
Letzten Sommer kam nach ewigen hin und her noch ein Smartphone Huawei P30 in meine Werkzeugsammlung.
Da hatte ich eigentlich gedacht es könnte einen Rechner ersetzen, was es leider doch nicht schafft.
Kleiner Bildschirm und das winzige getippe sind doch einfach anstrengend.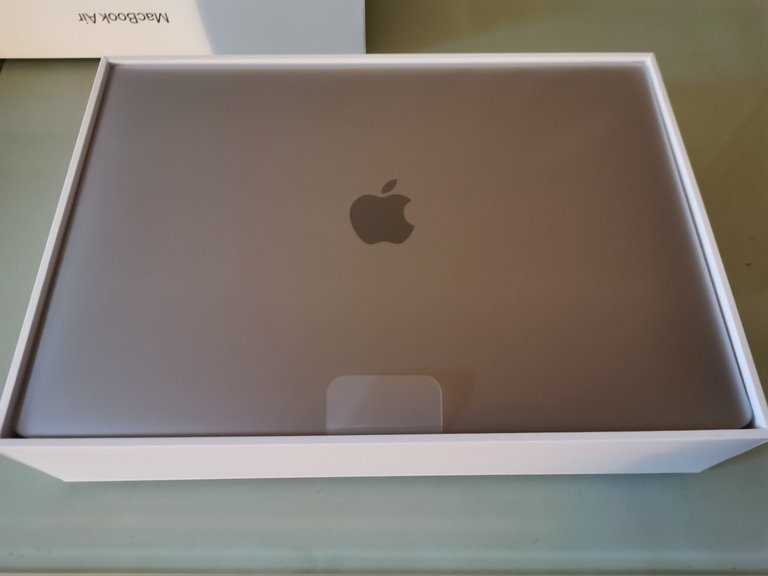 Bei ebay gab es ein Schnäppchen für 1059.- Euro, ein brandneues Mac Book Air in Spacegrau.
Mit unter einem Kilo Gewicht und 13 Zoll genau was man mobil einsetzen kann wenn man auch auf Reisen ist.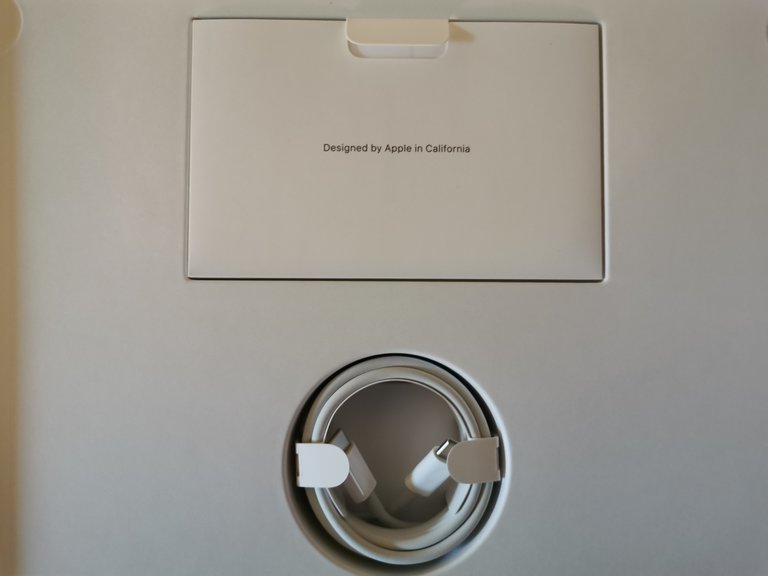 In der Schachtel findet man ein schönes Laptop, ein Stromkabel und ein kleines Leseheft.
Nach kurzen am Strom aufladen, läuft es auch schon in bester Qualität.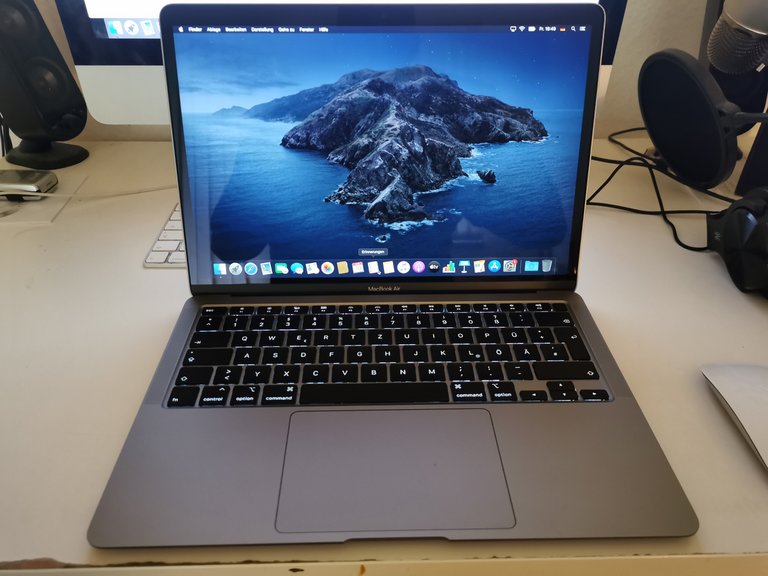 Es fährt etwas langsam hoch wie ich finde aber es könnte immer schneller gehen.
Das wäre aber nach 4 Tagen auch das einzige was ich bemängeln könnte. Ach so der Aluminium Körper in Space grau ist viel empfindlicher als das normale Silber Körper.
Hello dear Hive Community,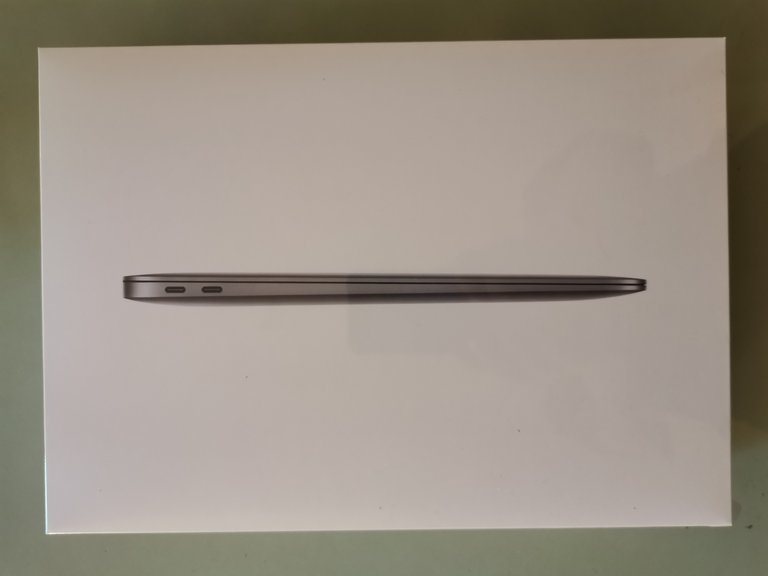 Fresh Of The Box
I bought my last Mac Book Pro in 2010 and in 2015 I got myself an I Mac as a fixed workstation, which still does its job perfectly.
Last summer I added a Huawei P30 smartphone to my tool collection after a lot of back and forth. I thought it could replace a computer, but unfortunately it didn't make it.
Small screen and the tiny typing are simply exhausting.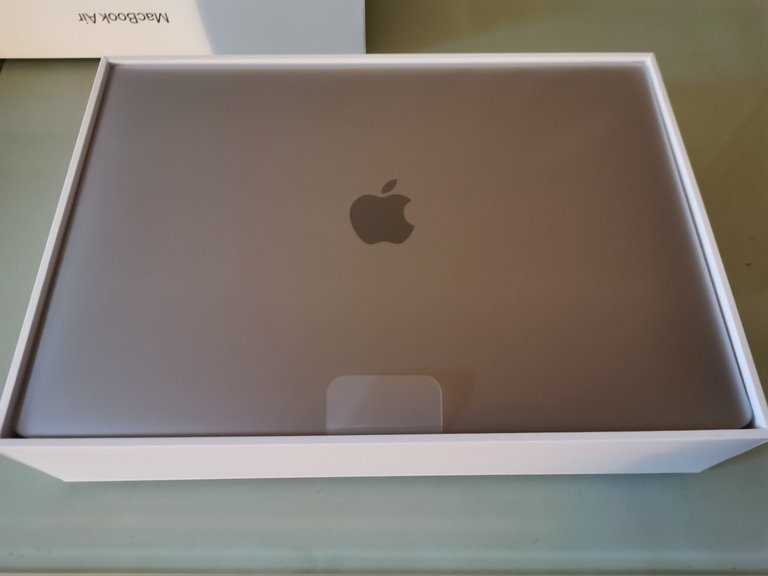 On ebay I got a bargain for 1059 Euro, a brand new Mac Book Air in space grey.
Weighing less than a kilo and 13 inches, this is exactly what you can use when you're on the road.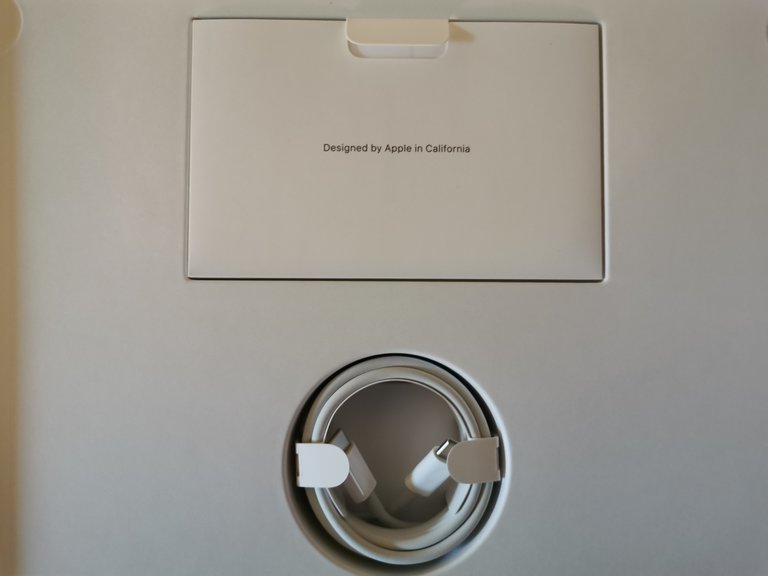 In the box you find a nice laptop, a power cord and a small reading booklet.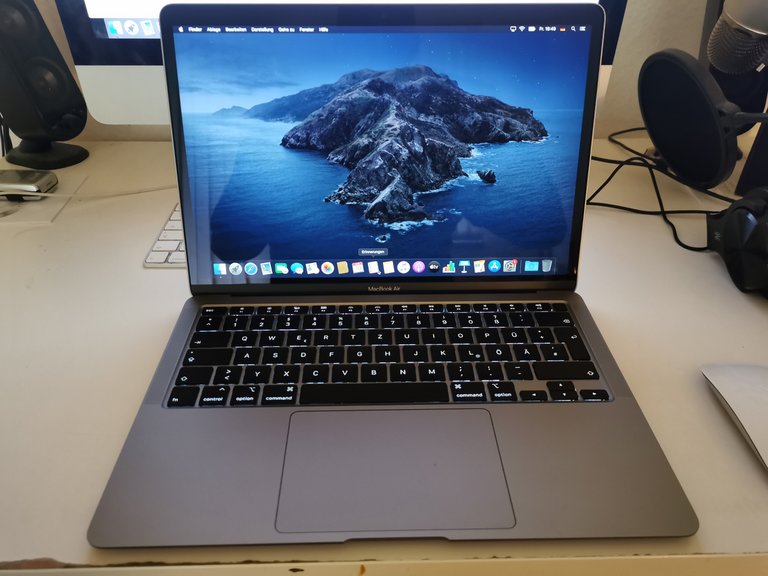 After a short charge on the power supply, it already runs in best quality.
It starts up a little bit slowly but always I think it could go faster.
But that would be the only thing I could complain about after 4 days.
The aluminium body in space grey is much more sensitive than the normal silver body.