Hey, I've just got back from Steemit after 3 years, and I didn't even know what's happening. I've typed this post there already, but after all things I've heard I managed to switch here.
Recently, I've started doing in a company as a "Graphic designer/Animator" and since then my skills in design tools such as Photoshop/After Effects generally have improved. Project for a client was to create UI [User Interface] and UX[User eXperience] for his upcoming Website and Mobile Application for Mobile and other technologies skins and cases with a texture.
The following results were created in few steps:
1. Creating a logic behind the design
Desing should be meaningful and strong, something people will notice and like.
In my example I've created a name for company, logo and designs of pages. Logo has connection with owners name, Logo is a Lion - something that client chose. Colors were also picked with a patience and reason.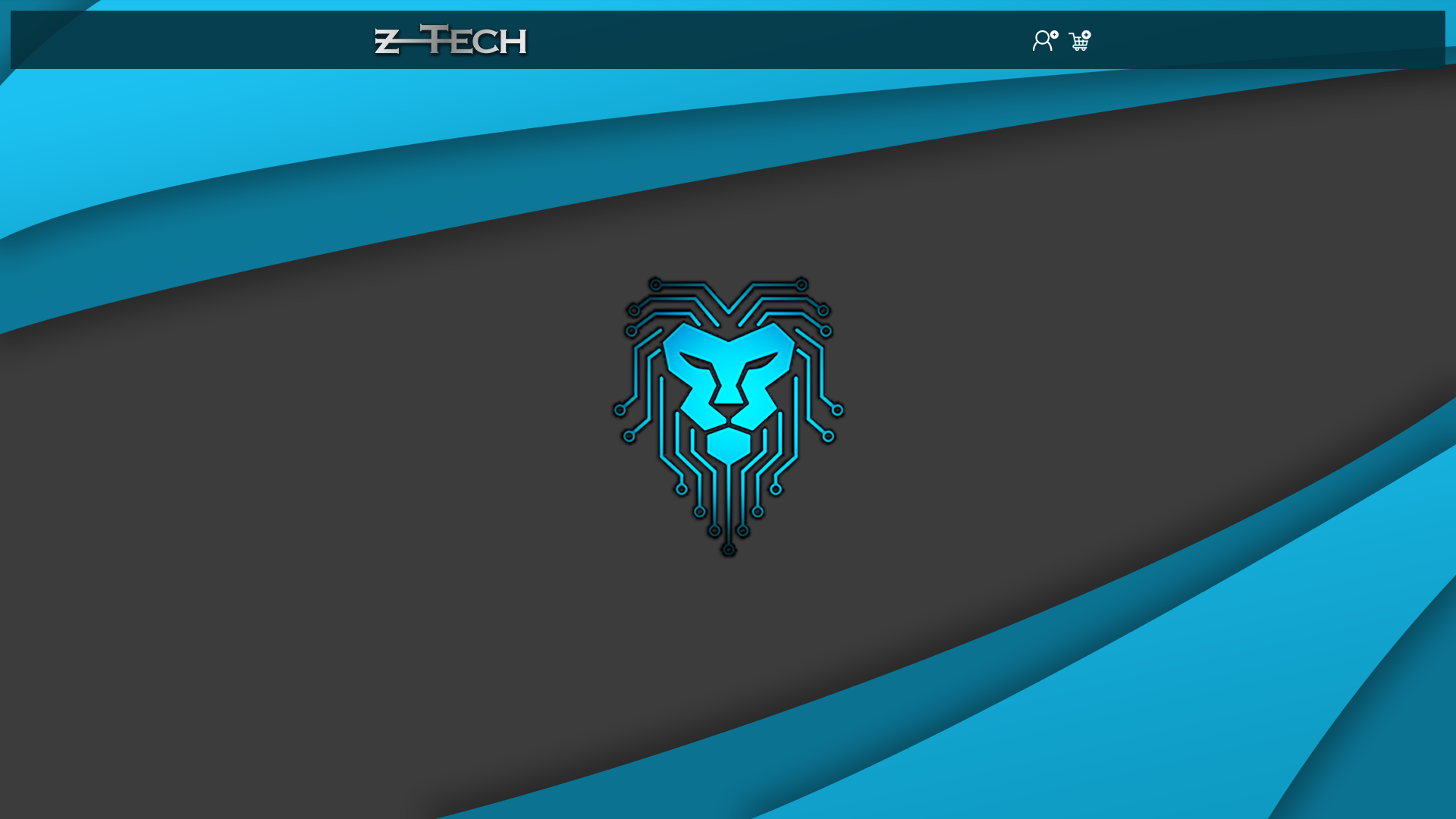 That would be an opener of a webpage --> Minimalistic & Modern
2. Creating Examples for Mobile & Web Version
Mobile and Web version are different primarily on dimensions and purpose. Web version has much more space to spread information, than mobile one so it has to be done carefully.
After few days of thinking and work this is what I came up with.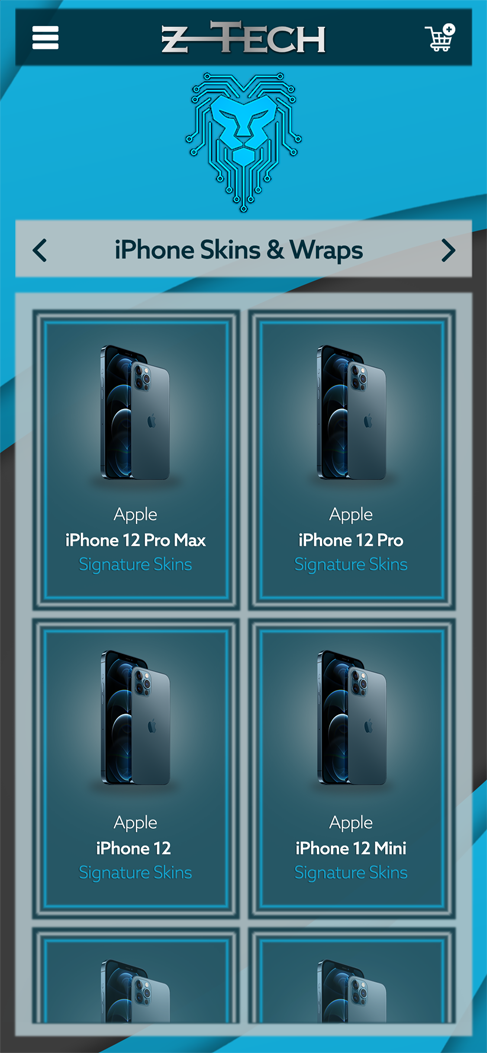 Mobile version that was made as a reference for a client - Focused on "one item" and cleans the search for a viewer.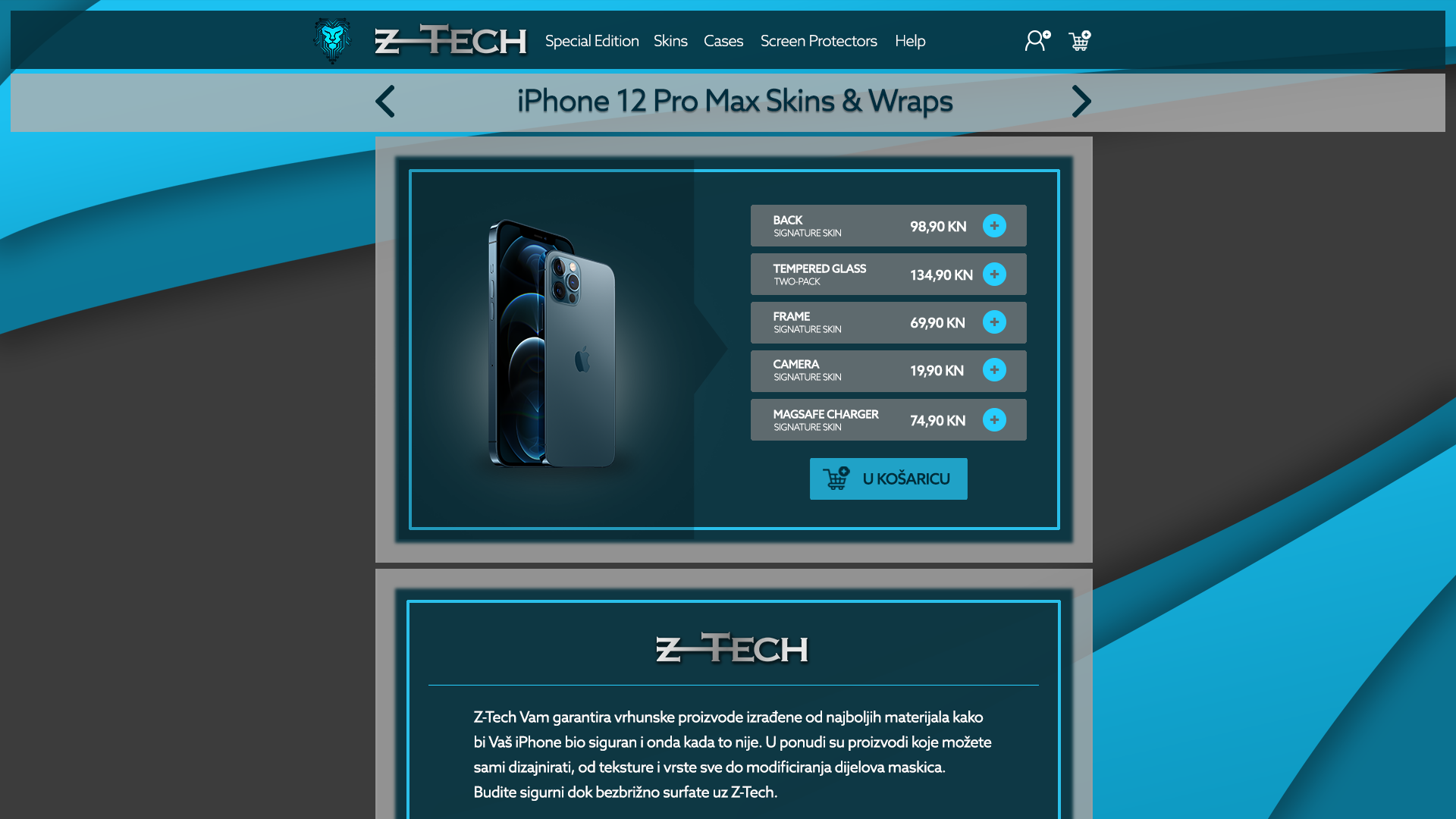 Web version that was made - Various information about the product.
I chose darker colors because, if talking in "design language", that gives a feeling of a powerful and trustful site. The font used was sans-serif - which means it doesn't have that little serifs [small lines at the ends of characters]. I thought it would look modern and neat, also, easy to read.
Freely share your talented work or designs.
Have a wonderful day.
Tonac.