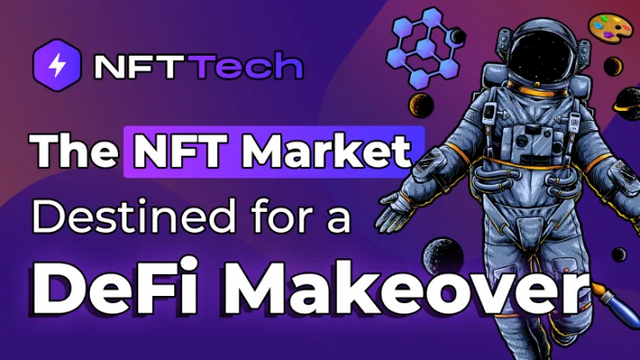 The signal pushing NFTs to enter the mainstream consciousness probably came when auction house Christie's sold well-known digital artist Beeple's Everydays: The First 5000 Days collage for $69 million in March. That piece remains the highest price an NFT has ever fetched.
A Brief History of NFTs
But NFTs — or non-fungible (i.e. unique) tokens — had been trading for a number of years, and probably trace back all the way to Colored Coins in 2012–2013. The idea behind colored coins was that metadata within particular Bitcoin transactions, some even as small as Satoshi, could be used to represent real-world assets such as real estate, company stocks, or digital collectibles.
With Bitcoin being natively fungible, the Colored Coins idea would only work so long as everyone agreed on the value of a particular colored coin, which proved a major design flaw. However, the Colored Coins idea became the genesis for what is now a major component of the crypto ecosystem.
NFTs in the present form probably began in 2014–2016 on Counterparty, a peer-to-peer platform built on top of the Bitcoin blockchain. On Counterparty, people could create and exchange assets such as tokens, trading cards… and ultimately, Rare Pepe memes.
The Shift to Memes and Collectibles
Rare Pepes were the first iteration of art as NFTs, but it was their emergence on Ethereum in 2017 that saw the NFT scene hit its full stride.
2017 would represent the shift toward the domination of crypto art and collectibles in the NFT market, with Cryptopunks and CryptoKitties both launched that year. CryptoKitties was a blockchain-based game in which players adopted and raised virtual cats. Trading in the collectibles was so fierce it exposed the inherent throughput weaknesses of Ethereum that now, again due to NFT trading, remains a problem for the network.
If CryptoKitties represent the mainstreamification of unique tradeable tokens on the blockchain, the past few years represents the natural extension of the NFT market. Traded on platforms like SuperRare, Rarible, OpenSea, and MakersPlace, NFTs are now dominated by digital art and collectibles.
Artists See The Possibilities
The artwork itself has become more elaborate, allowing real-world artists the opportunity to mint their work on a blockchain and earn money from selling them, and from the secondary market trade in them through royalties.
The scene is now a major sub-segment of crypto. Trading volumes saw a peak in the week of February 21 this year, at just under $200 million. Aside from Beeple's '5,000 Days' collage, other significant pieces include one of the rarest Cryptopunks, number 3100, sold for $7.58 Million, Beeple's $6.6 million Crossroads, sold on the Winklevoss twins' platform Nifty Gateway, and 'The First Tweet', Jack Dorsey's first tweet on Twitter, which fetched almost $3 million. The likes of Paris Hilton have now entered the scene and Mark Cuban is a major investor in many of the current platforms.
Largely Ethereum dominated, but with alternative networks now beginning to launch platforms, (such as Hic Et Nunc on the Tezos network), the NFT market still blends collectibles and art, with domain names, music, and memes filling out the space.
NFT Tech to Reshape the Market Once Again
NFT Tech is a platform that pairs the creation and trading of NFts with a liquid matching engine. It will include historical data from Orion Protocol to set minimum market prices to help smoothen the selling process for artists. That Oracle solution will be the first deployed to the NFT marketplace, providing price history, trading volume, and other information about valuable pieces.
NFT Tech's development will be overseen by DuckDAO and VYSYN Ventures. It is also supported by crypto and DeFi veterans with experience in Cardano, YFDAI, and YearnFinance.
Reaching Their Full Potential
NFTs will be tradeable across the Ethereum and Binance Smart Chain networks via a cross-chain bridge. The platform will allow for ease of transactions, letting traders buy and sell NFTs as easily as swapping tokens on Uniswap. Minting will be fee-less, marking an enormous advantage over ETH-based platforms where gas fees have made minting prohibitive for all but the highest-priced pieces. The platform will launch its own utility token, $NFTT, much like the Rarible platform's $RARI token.
But the most innovative feature of NFT Tech will be the Liquid Matching Engine. This feature will help provide the crypto liquidity required to facilitate the seamless purchase and sale of most NFTs on the platform. Bringing critical liquidity to the market will make it more efficient and more vibrant, benefiting buyers, sellers, and collectors.
The Role of Liquidity
The platform will also introduce a role for liquidity providers (LPs), who will be able to pick up pieces at the lowest possible price, whilst also earning passive income. NFTs can also be used as collateral to borrow funds against and collectors can borrow funds to buy NFTs. NFT Tech, in many ways, is bringing the advancements of DeFi to the NFT industry.
An efficient matching engine with a bid-order book for NFTs, with greater liquidity, is the next natural extension for the NFT marketplace as it goes mainstream. NFT Tech offers all the features of existing platforms, such as auctions, blockchain certification, and a sleek user interface, but adds market-making technology to bring liquidity and ease of use to the trading of unique pieces of art.
It is a platform that will become the Amazon of NFTs, allowing NFT markets to reach their full potential. While NFT Tech's products have not yet launched, it's expected that a public token offering will occur via the well-known DuckDAO this summer.