Here I go again minting 10 more 3rd edition cards for 8000 SIM. I made a slight profit today because of the fire depts and the church. Those construction sites just keep getting more and more expensive, I'm going to hold onto those. I am definately going to keep buying 3rd edition just for the churches and the fire dept. This is pretty much the best case senario for opening 10 packs!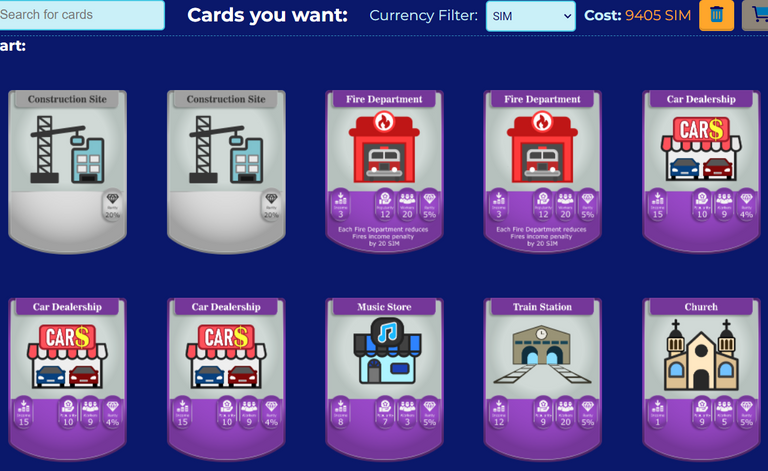 As always with my dCity.io posts, if you vote and comment you will be entered to get free NFTs from dCity after these posts curate over $1 in profit. I gave away a bunch of workers the otherday for free. Go look!
---
NFT Games/Crypto Exchanges I Enjoy
---
---
Watch My Videos and Visit my Store!
---
---
Come Game with me!
---