It is no longer news that the blockchain technology imparts are felt by almost everyone across the world, either directly or indirectly.
Just few weeks back, i was reading a thread about a woman sick at the hospital and needing money urgently for surgery, the womans son works in Australia, while the mother is sick in far away Finland, the son had to call the doctors, and wired bitcoins directly with the highest gas fee so it can be converted to fiat and surgery commenced. alas! the woman survived.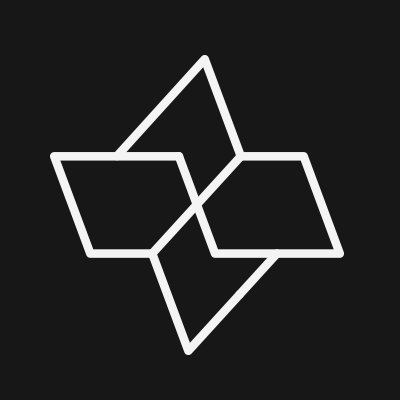 Now imagine that scenario with what happened 3 days back, when bitcoin transactions got stucked and payments were taking over 18 hours to deliver to respective wallet; it draws a single conclusion, which is blockchain must fix its scalabilty as soon as possible and most preferable right before the bitcoin halving.
Since blockchain technology promises new innovatiion always, a brand new innovative platform is here to solve the scalability all at once, and in the process of doing that, computations and disputes are made easy too.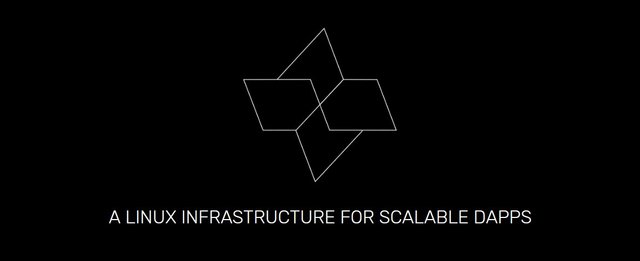 Introduction to Cartesi
Cartesi is a crypto currency blockchain platform that aims to use operating system (OS) Linux infrastructure alongside Blockchain technology to provide a large scale computation solution to the blockchain and resolve scalability troubles by ensuring that more Dapps are scaled on the platforms.
There are 2 scalability on the platform with different functions:
Layer 1 Scalability Solution:
This solution is designed on the Cartesi Platform to be at the base level protocol of the Platform, and it boosts the application of scalable tools.
Layer 2 Scalability Solution:
This layer 2 solution is integrated alongside a smart contract technology (TBA), Which helps the Cartesi platform with the off chain computation and data movement.
The coagulation of both the Layer 1 and layer 2 solutions on the cartesi platforms ensures that more Dapps are developed and deployed quickly and in turns fix the scalability troubles.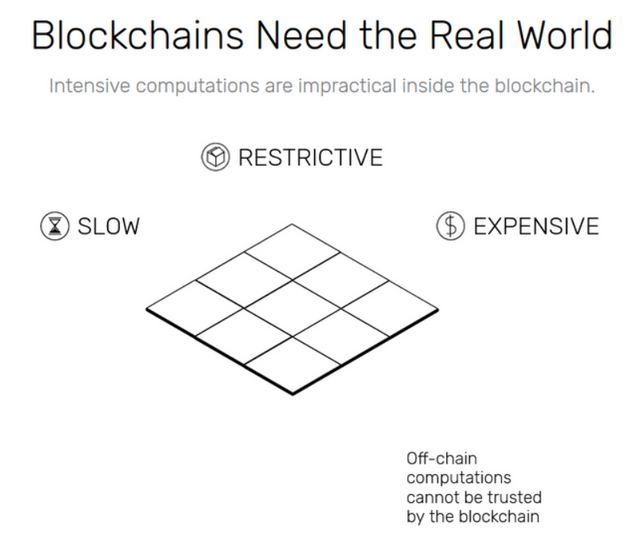 What can you expect from the Cartesi Platform ?
Despute Resolution

Increased data size

Developers are able to write executable programs using all programming languages and tools available to them.

Cartesi allows the creation of decentralized application

Cartesi platform allows developers to run a native code under the Linux OS (Operating System).

Every operations and nodes delegation e.t.c will be done on the Cartesi Platform without any reliance on any third party blockchain service.
ROADMAP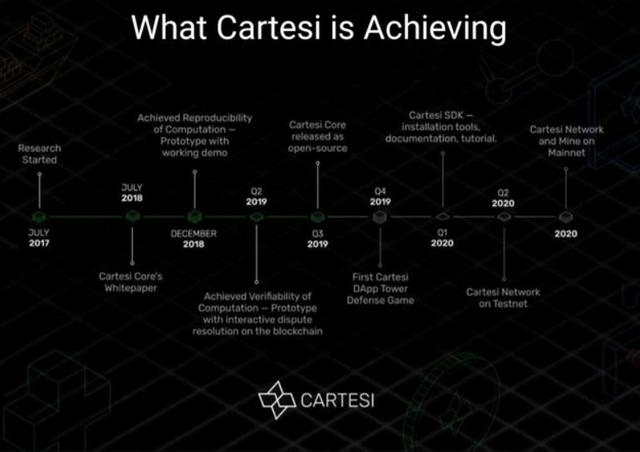 The operation on cartesi empowered by the Linux OS will ensure that complex computation are resolved and fixed easily while also ensuring that scalability in the blockchain is solved.
For further inquiries into the platform, kindly use the links below:
Website: https://cartesi.io/
Whitepaper: https://cartesi.io/cartesi_whitepaper.pdf
Telegram: https://t.me/CartesiProject
---
---
---
Author
Telegram: @hushpupppy
Bitcointalk profile link: https://bitcointalk.org/index.php?action=profile;u=2650208
Email: [email protected]