I recently bought a new phone - a Samsung Galaxy A70 - and I believe it's a great deal, as you get a phone with a similar quality to a iPhone but which costs 5 or 6 times less.
I have been taking a few photos with it and the results are quite good. The only exception? It's Zoom capabilities. I must say... they are practically nonexistent.
Unlike my Panasonic Lumix DC-TZ90 camera, which has a Zoom feature that is completely astonishing... this Samsung Galaxy A70 has 3 cameras but the Zoom feature is an absolute disappointment.
Check out the results...
This is a regular photo, with no Zoom used at all: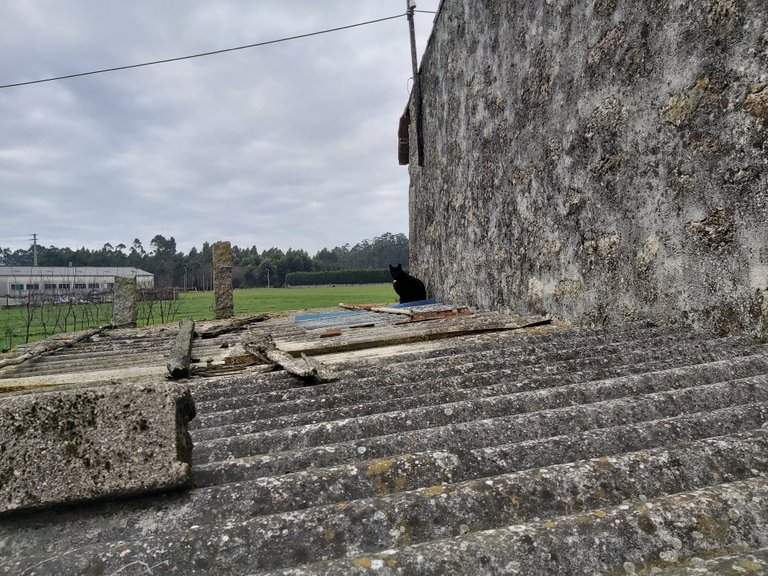 Since the cat was a bit far away, I decided to Zoom in... but this is what came out: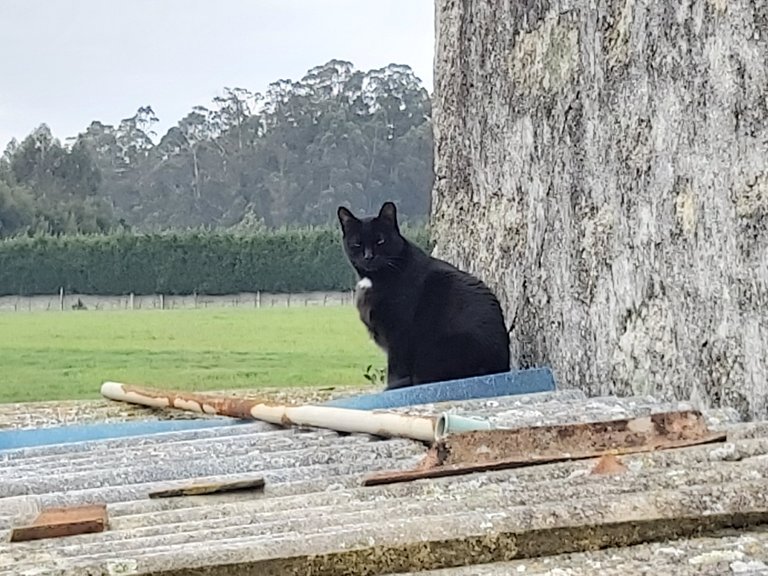 Another attempt, another fail: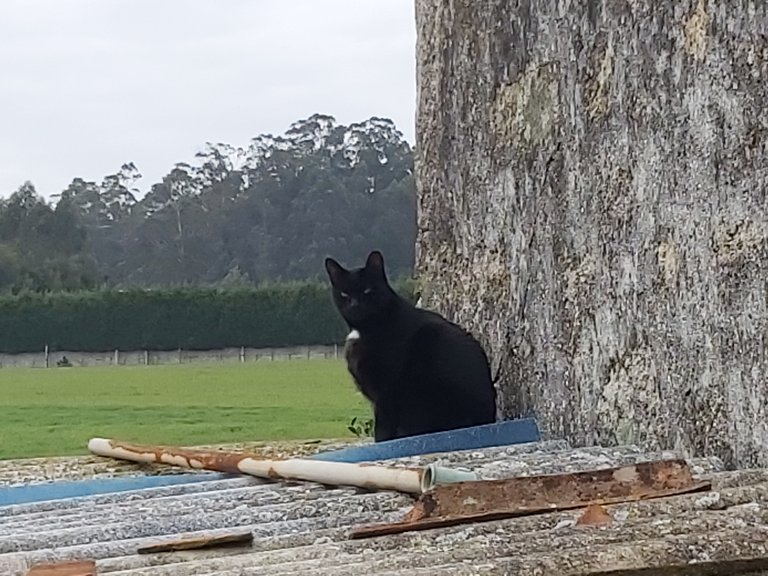 Oh well, I don't want to discourage from getting this phone, as it is really good and a great value for money but if the Zoom feature is something you can't leave without, then this is not the right model for you.
Since the Zoom photos have such a bad quality I converted them into an animated gif, for your pleasure and enjoyment.
Clearly, the cat didn't care at all about me. He just stared at me with a look which said: "Go away, you pesky human."
---
| | |
| --- | --- |
| Camera | Samsung Galaxy A70 |
| Location | Vila do Conde - Portugal |
| Photos | 3 (Untouched) |
| Gif | 15 Frames (Untouched) |
---
Steem Tutorial: Learn How to Maximise Your Upvotes in the Various Tribes
---
This post uses the #cc tag from @commentcoin and, if you're lucky, you'll get 1 CC when you leave a good comment. Enjoy!