Now-a-days, we have become dependent on the Internet to meet many of the needs of everyday life. Whether it's contact with loved ones or TV, public information, education, business or banking and employment, much depends on the Internet.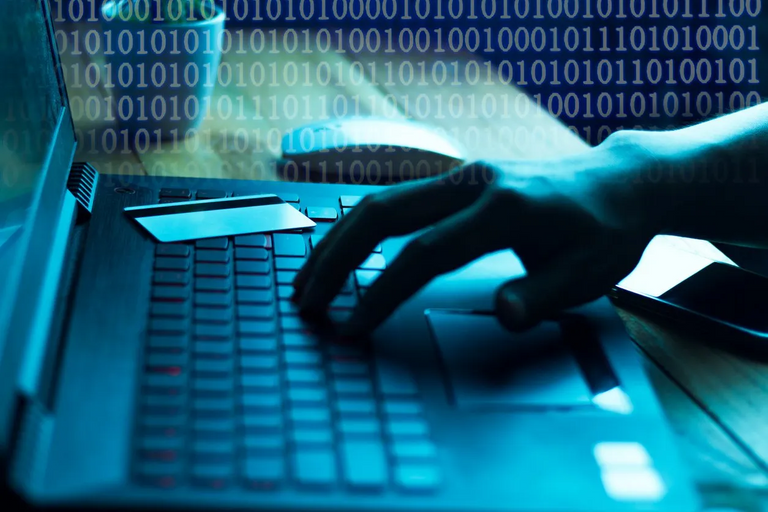 image source
From automated vehicles to online home security systems, we rely on technology or cyber systems in every case. In such cases, criminal elements use the internet as their weapon and come up with new ways and formulas on a daily basis.
It is estimated that cybercrime costs the global economy about ً 400 billion a year. Whether it's stealing people's money, hoarding honors or something like that, this is called cyber crime.
Cybercrime or digital security is undoubtedly a broad topic, but to put it simply, cyber security refers to the security of your mobile phone, laptop, bank account details, computer data, your social media accounts and email passwords. There are several ways in which you can secure your presence on the Internet.
Occasionally a photo or video of a celebrity is leaked, an account is hacked or huge losses are incurred as a result of online fraud from a bank. When it comes to cybercrime, ideas like account hacking, personal information leaks, theft of valuable company data and spyware come to mind because we face all these dangers whenever we go online.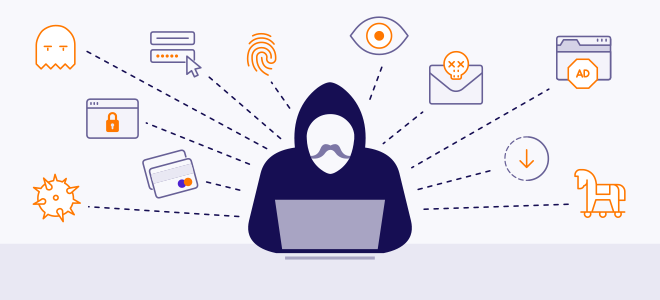 image source
There are many cyber attacks every day and anyone can be a victim of cyber theft, hacking or crime. Websites of well-known global brands are hacked and consumer information stored in their databases, usually related to credit cards, is stolen. In addition, small businesses and modern startups in all industries are often targeted because most of them do not have adequate digital security systems.
A significant portion of this data may contain sensitive information that could have negative consequences for unauthorized access and could pose a threat to national integrity.
It is estimated that cybercrime costs the global economy about ً 400 billion a year. Every day, cybercriminals target people who make purchases, banking and send or receive money online. However, access to users' personal information is also largely a goal.
Knowledge of cyber security is essential to avoid cyber attacks and secure your presence on the Internet. Lack of awareness makes it an easy target for most people trying to hack their personal data.
The following recommendations may help the average user to protect themselves from cyber attacks:
Avoid free Wi-Fi in public places as much as possible.
Always protect your mobile phones, laptops and tablets with a password.
Create a password for all your social media accounts and online banking with a combination of spellings, numbers and symbols. Such passwords are considered strong and are usually difficult to hack.
Having the same password for all your accounts is not a good idea. Hacking an account makes it much easier for a hacker to access other accounts. So try using a different password for each account.
Do not send your password via email, chat or text message and also avoid sharing your password with anyone.
Set up two-step verification on your online accounts whenever possible. Doing so adds another step to verifying your identity, making it harder for an attacker to access your data. Facebook, Twitter, Gmail, WhatsApp and many other applications have introduced two-step authentication for their users, which can be easily activated by going to the application settings.
If you see a suspicious email, message or webpage asking for your personal or financial information, do not respond but delete it immediately.
Avoid clicking on links in suspicious emails or posts as much as possible. Such links paralyze your account or device and give hackers control.
Check your privacy settings regularly and customize to what extent you want to share your information and published content with others.
Be careful about your presence on social media. Think twice before publishing any kind of sensitive or harmful content from your account.
When installing any software or application, make sure you are getting it from a trusted source. Similarly, you can be sure that the application is verified by Google Play or Apple Store. Avoid installing unverified applications.
Regularly update the applications installed on your mobile phone laptop and tablet. App creators are constantly working to improve apps, which aim to introduce the latest features and improve security. Newer versions of the application are relatively safer than older versions.
Thank you for reading! Stay Safe!👋😌