In exactly one week from now, @crypticat will be in Negril, Jamaica to spend some hard-earned JAHM. I had always planned to go to Jamaica, it's only a 4-hour flight, but I was brought there now because of ReggaeSteem. If ReggaeSteem was not a thing, I would not be going to Jamaica this year; Panama, Portugal, Peru, St. Lucia, Barbados, Vietnam, Morroco, etc. were all higher up on the list, that is until I discovered ReggaeSteem. It's country number 30 or close to it for me, so Stay tuned and follow the adventures of @donald.porter, @miyard, @reggaesteem and I, while the entire #reggaesteem tribe and all the lurkers are jealous.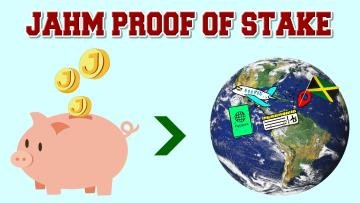 Image courtesy of @whatsthatcryptom
Enough of the Bragging, JPOS is Here!

There you have it, as promised and on time, JAHM Proof of Stake is now live. If you Power Up stake or transfer JAHM to yourself you can now earn that Irie return without lifting a finger, posting, curating or doing much of anything. It's known in the fiat world as interest/inflation/free JAHM and is based on your % of staked JAHM versus the total JAHM staked.
What Are You Smoking Crypticat?

Just stake some JAHM then wait and see, as long as you stake some JAHM, you are bound to get some free POS JAHM sooner than later. It works like a lottery, every 3 hours or so a bunch of JAHM is airdropped to the community, it comes from thin air (the blockchain) and this will keep on happening until the total amount of JAHM printed is 100 million. The more JAHM you stake, the more likely you are to win the airdropped Proof of Stake JAHM.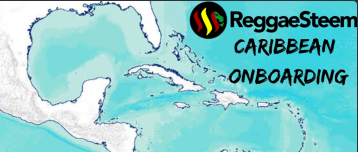 Here's the Math

As you may know, 18 JAHM is printed every 76 blocks a nod to the Jamaican area code 1(876). There are approximately 10, 512,000 blocks of Steem made every year, leap years and such change this, but every 3 seconds there is a block. 3 * 20 *60 *24 *365 = 10, 512, 000. 10512000/76 * 18 = 2, 489, 684 JAHM is printed per year.
Well Things Have Changed!
We could have taken the POS inflation from this number but after careful consideration and a late night of math, @donald.porter and I came up with a formula which makes sense. So POS JAHM is in addition to POB rewards (Proof of Brain/blockchain JAHM) Thank you @eonwarped, @aggroed and the people behind https://steem-engine.com/
How Much POS JAHM is There?
About 250000 will be printed per year until 100 million JAHM is reached. Since about 2.5 million JAHM is made per year through Proof of Brain, we decided POS to be around 10% of that. POS ~9.09% and POB ~-91%. After all, the posters, engagers and curators deserve about 90% of the rewards. We wanted to make an APR around 1.8%, although it's not possible to guarantee any APR since the amount of JAHM staked is variable, while the POS inflation remains constant. 1.8% was chosen again because of 18. Also, 1.8% is an okay amount of interest at many banks in The West.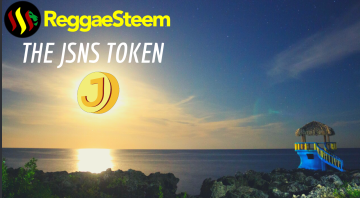 That's Not All
While some of you don't care about 1.8% returns, it's 1.8% more than you had before SO BACK OFF! Now here's the good part. 250,000 POS JAHM means...well if a block is every three seconds, to get 250,000 jahm per year we need...uh...1 jahm per every couple of minutes or so. HMMM....how do we get that?

3 seconds per block, 10,512,000 blocks per year, need 250,000 JAHM for POS...
250,000 / 10, 512, 000 ~= 0.02378
And...
10/420 ~= 0.0238
YUP, that's right, POS = 10/420 Blocks!
420 = JAHM POS, welcome to JAMROCK!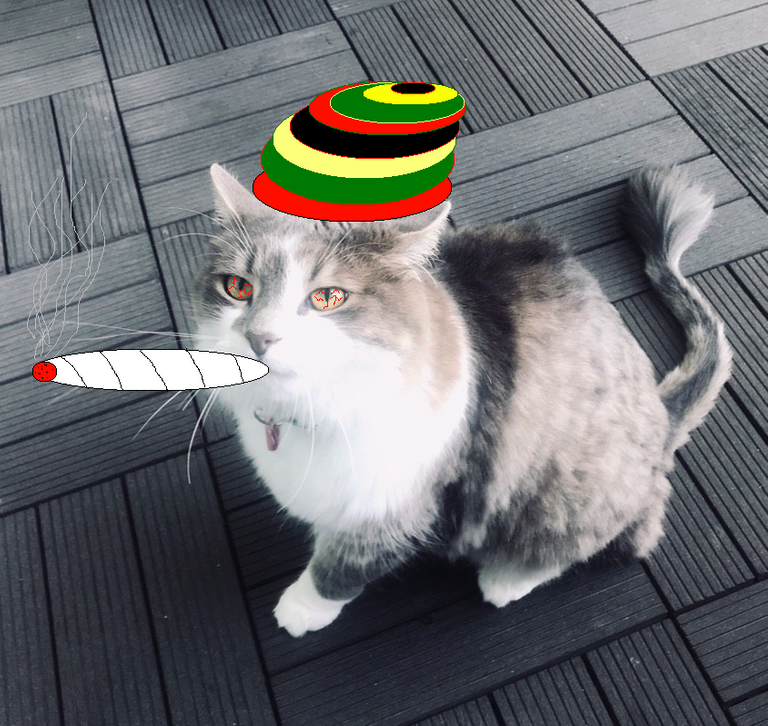 Disclosure
:
This math is not precise, nor guaranteed
, JAHM is not an investment, it is a reward token. If you invest in JAHM, you can lose all your money and wind up never going to Jamaica. Crypticat is not recommending that you invest in JAHM, this is not financial advice, this is ReggaeSteem.
---
Posted via ReggaeSteem | Reggae Culture Rewarded