Good evening, fellow HIVE users, cryptocurrency users and enthusiasts as well as dear readers from both HIVE and outside of it! For today's last post here on my HIVE blog, I am humbly and kindly asking your opinions on the LBRY blockchain, especially those of you here on HIVE who tried it already.
Is it actually worth it? Is it very much like HIVE or slightly different from it or can it actually be perceived otherwise? I am asking these questions because one faculty colleague told me about this blockchain last year and I was wondering whether I should create an account there or not. And since I haven't done this already, I needed more opinions so I could take this final decision.
Therefore, I am asking the HIVE community here, especially the cryptocurrency enthusiasts who are far better informed and tech-savvy than me in order to eventually fully enlighten me as well with respect to the full set of benefits that LBRY can provide a prospective new user with.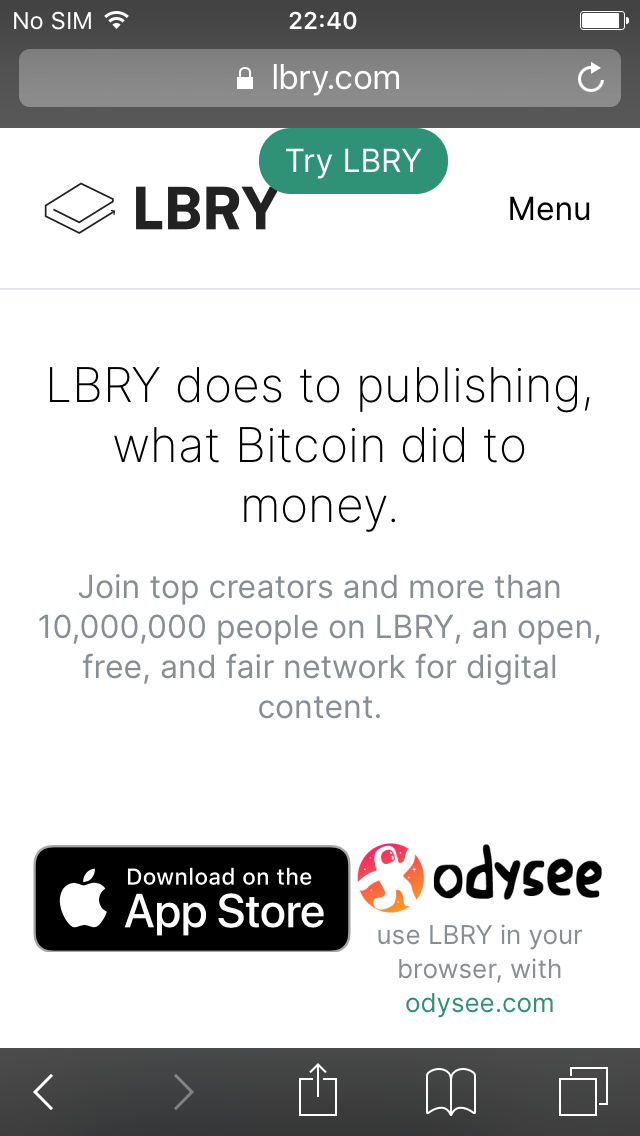 Very interesting PR that LBRY does on their homepage. I find it cool and interesting. Image source: personal screenshot
That being said, kindly tell me your opinions and thoughts on LBRY. Thank you very much in advance, all the best, and have a great evening wherever you are in the world! :)
P.S.: Thank you very much for all your support, readership, appreciation, re-blogging, and feedback here on HIVE. :)
Stay blessed, loved, well, and safe along with your family and friends! Cheers and please stay tuned for more amazing content on my HIVE blog! :)