This is not an investment advice, do your own research and take your own decision!
Ok, my friends, let's start talking about DeFi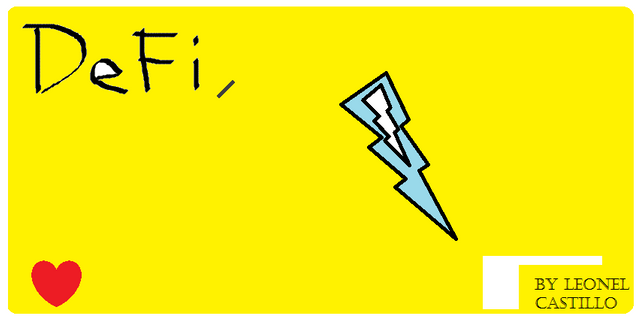 Defi is a movement focused on the development of decentralized finance protocols. The idea is to pool together different people with similar vision and see what happens. The core principles as they say is:
Interoperability and open source.
Accesibility and financial inclusion.
Financial transparency.
Sounds good, right?
Recently Nasdaq released an index that tracks several DeFi projects:
https://hedgetrade.com/altcoin-index-for-defi-listed-on-nasdaq/
There is good projects, how to acquire it from nasdaq? I don't have any idea, BUT if you ask me how can you get sDEFI I'll answer you clearly. And that is a part of the achievement in real time of DeFi.
What is sDEFI index? Is a synthetic index backed by SNX which tracks a basket of DeFi-related tokens. With this distribution:
Personally, I have been following 3 of these projects for a while now and I was not surprised to see them included in this indicator. They have quite good developed products in the case of KNC and SNX, and in the case of REN if they hit the goal they will take it out of the stadium, they are doing quite interesting proofs of concept and in a way that attracts a lot of attention.
Speaking of the other projects we see some well consolidated as LINK, MKR and ZRX. LRC and BNT I had never look at them deeply but I have known they are in the ecosystem for some time.
MLN for me was a surprise because I had not seen it before, however, I took a look and they have an idea that seemed quite clear to me, with an interesting potential.
Next week I will gradually cover this topic, the projects that compose it and upload some tutorials to immerse yourself in this DeFi ocean.
If you have any friends and people interested in diving, they will be welcome, you can invite them to join in this exciting and willing world. I will be uploading content to show people with zero knoledge and I will integrate them directly to Ethereum and DeFi, so it will be good for anyone. Prerequisites: Know how to read, how to use a smartphone and have the enthusiasm.
It seems important to me that when you understand DeFi, you should also understand that you and only you have the responsibility with yourself and with those who depend on you to manage your finances. The country may be collapsing, but if you educate yourself financially you will get the way out.
See you soon!
If you want to help me, I have the following question:
** Why should an Engineer of any branch know about DeFi, Blockchain and Programming? **


This make my day, lol