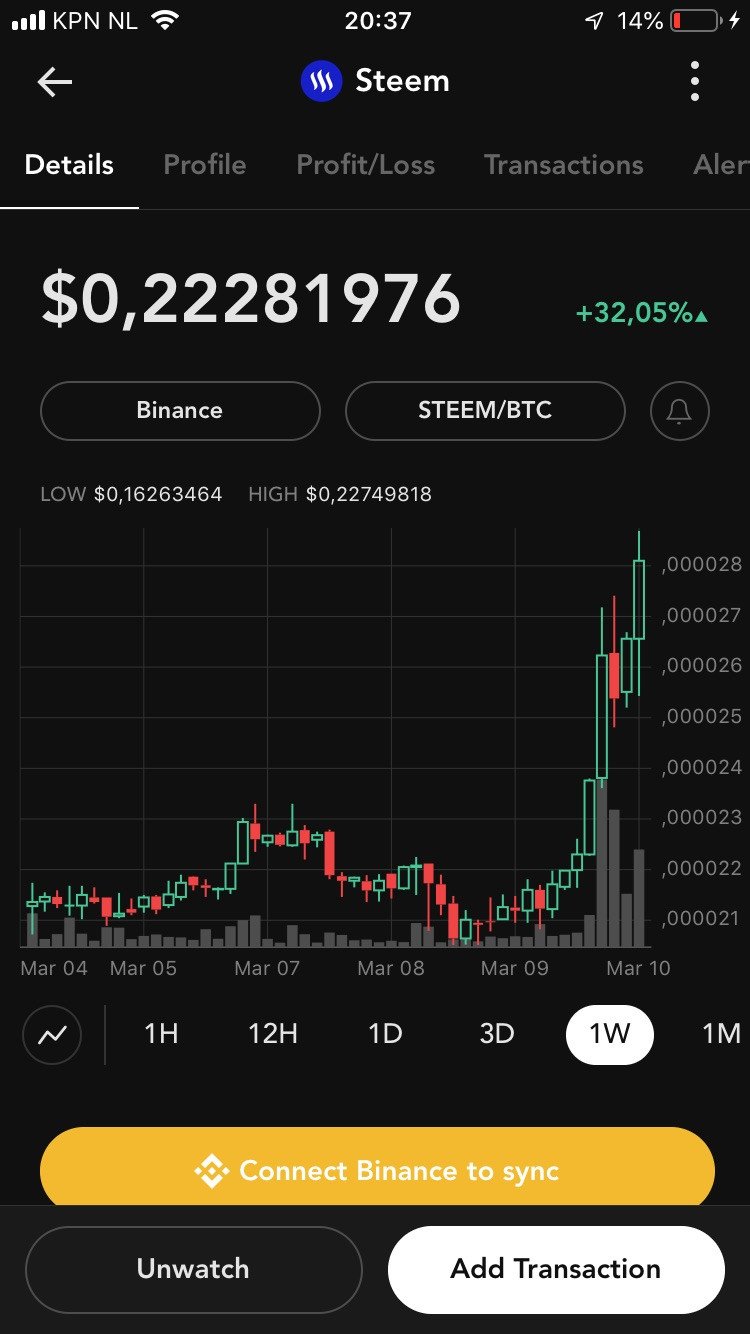 Again a great pump from Steem today i must say that i am proud to Hodl this token long-term. Yesterday @justynatina asked me what the best investment would be and i told her put it into Steem the whole
Market is on it's ass and Steem will be the first to gain a few cents per token. I was happy to see Steem doing this jump today..
Greetings to you all...