Nothing else beats that actual feeling of applying theories and getting to see how things work for yourself 👌
Have you ever been in my shoes before?😔 praying for opportunities to work on the field rather than waste time reading theories and laws that makes no sense without a practical approach😔
Tiring and boring right?😣
One major problem we face here especially in public institutions is the lack of up-to-date machines and equipments needed for practicals, lack of more practical/field work schedules thus the more reason why we have bookworm students without much field experience. In view of this, my University management decided that for every long holiday, all Engineering student must stay back and engage in a compulsory student workshop experience practice popularly called SWEP.
Well, let me share some of my student workshop experience practice...sounds exciting right?🙂
The Experience so far...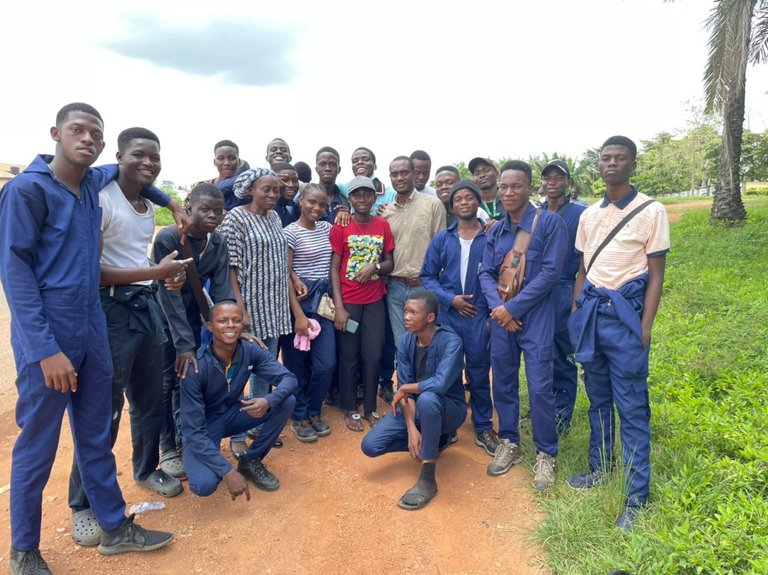 Photo: SWEP Group 2 members with Engineer Falope and others
Last week, the University management and the directorate of works and service unit decided to fix the potholes and maintain the only road leading to the school from camp junction down to the school gate. In order to make this possible and also give us an opportunity to learn on the go, they decided to team up with all engineering students currently available for SWEP. Luckily, my group was selected first to start work on the project😃
We started out last week Thursday with inspecting the road and marking the potholes with paints. Being our first field work, it wasn't an easy experience considering it was a sunny day and we had to walk all the way down while controlling the traffic.
Photo Speaks..
Photo credits: SWEP Group 2 Members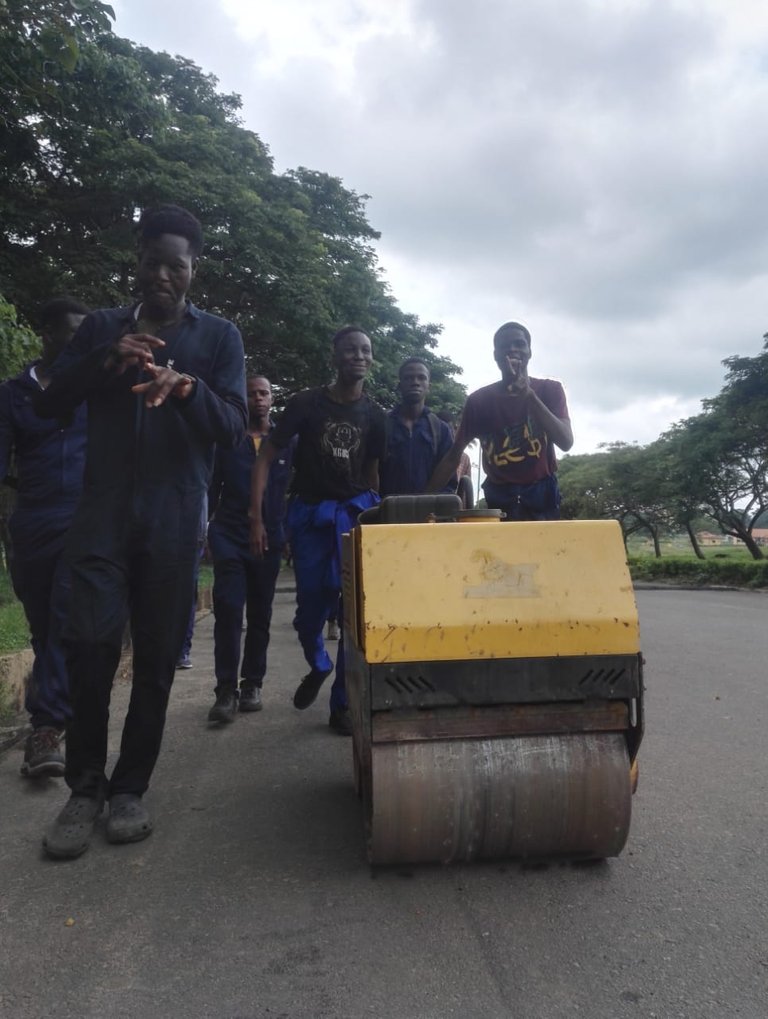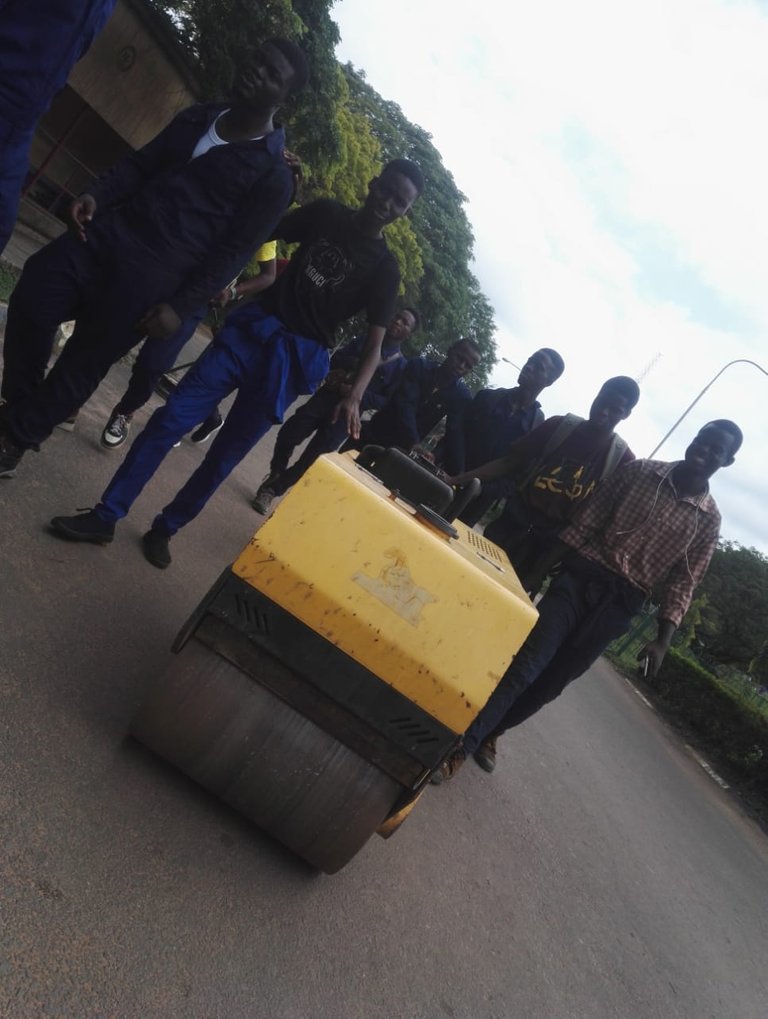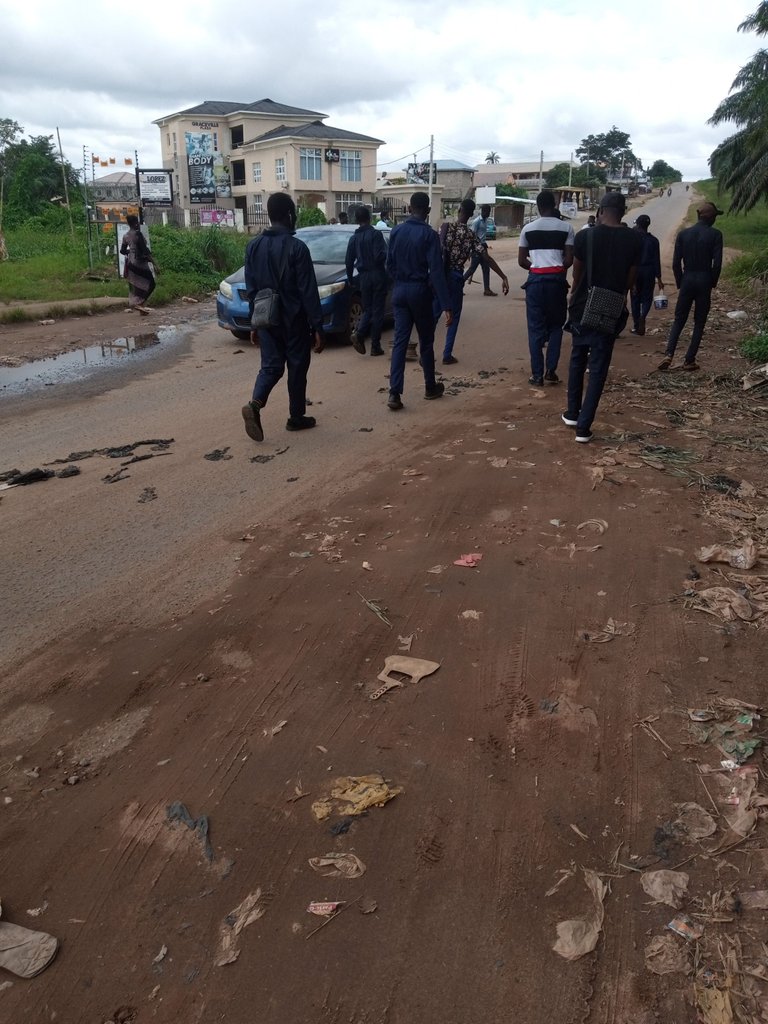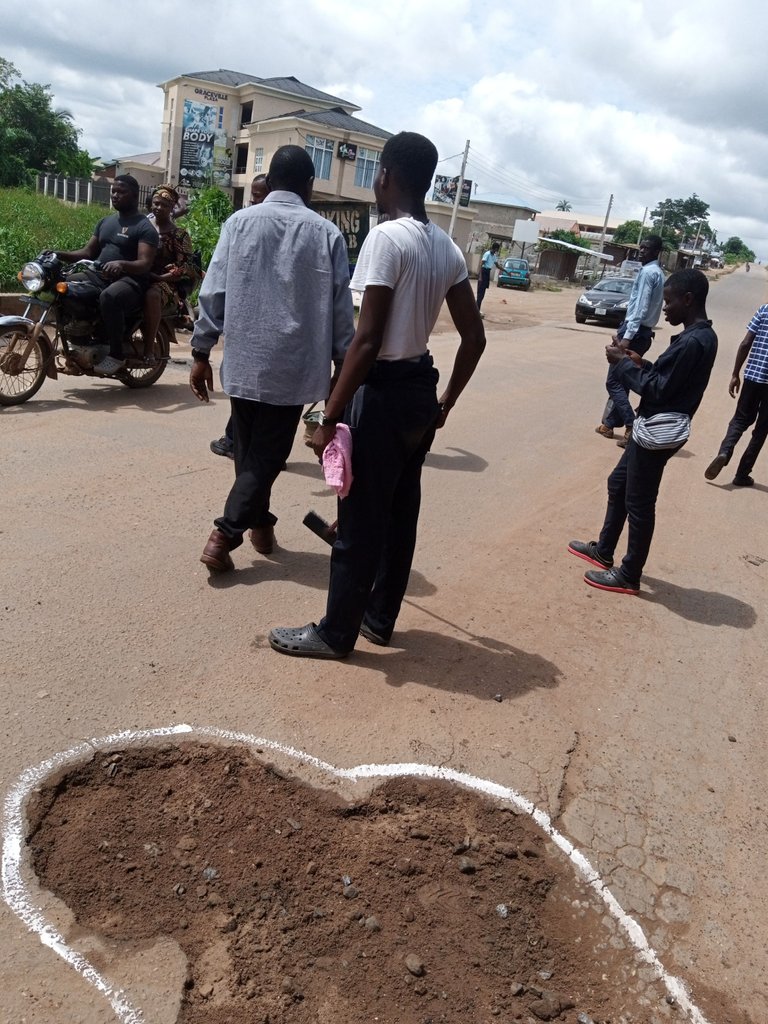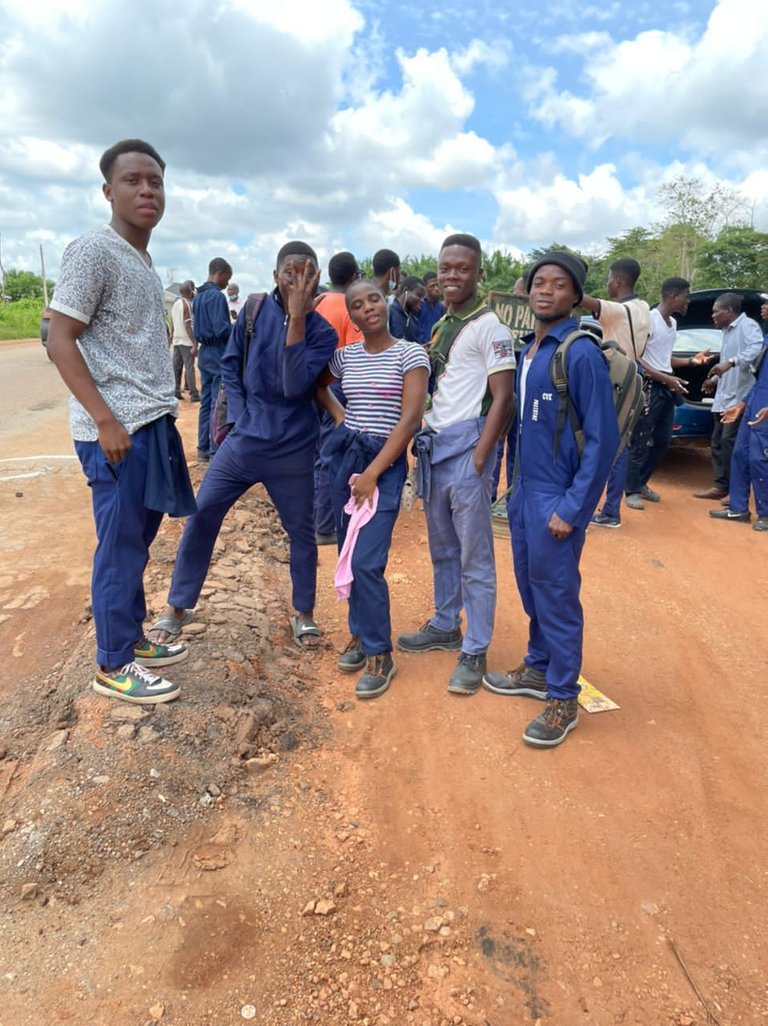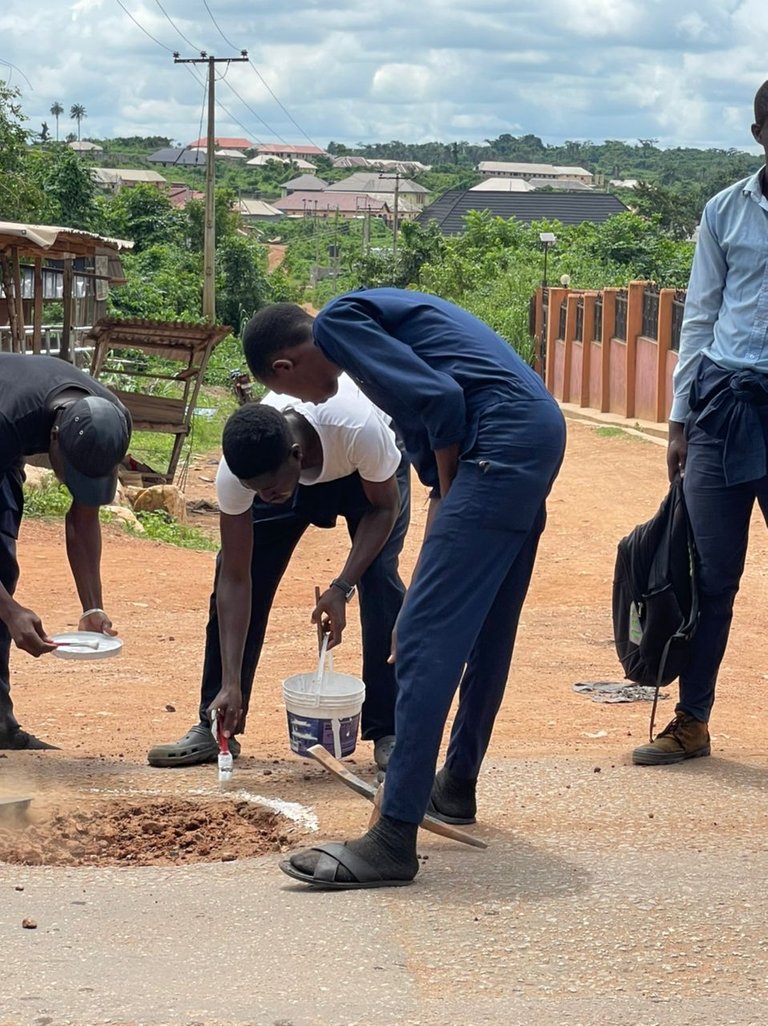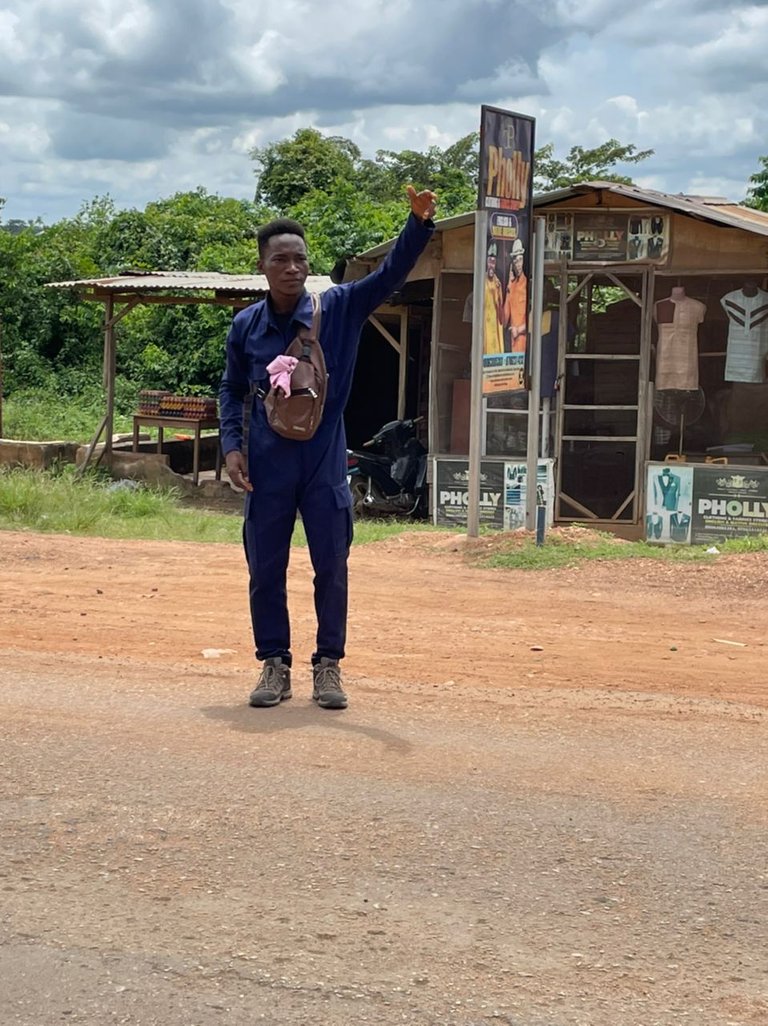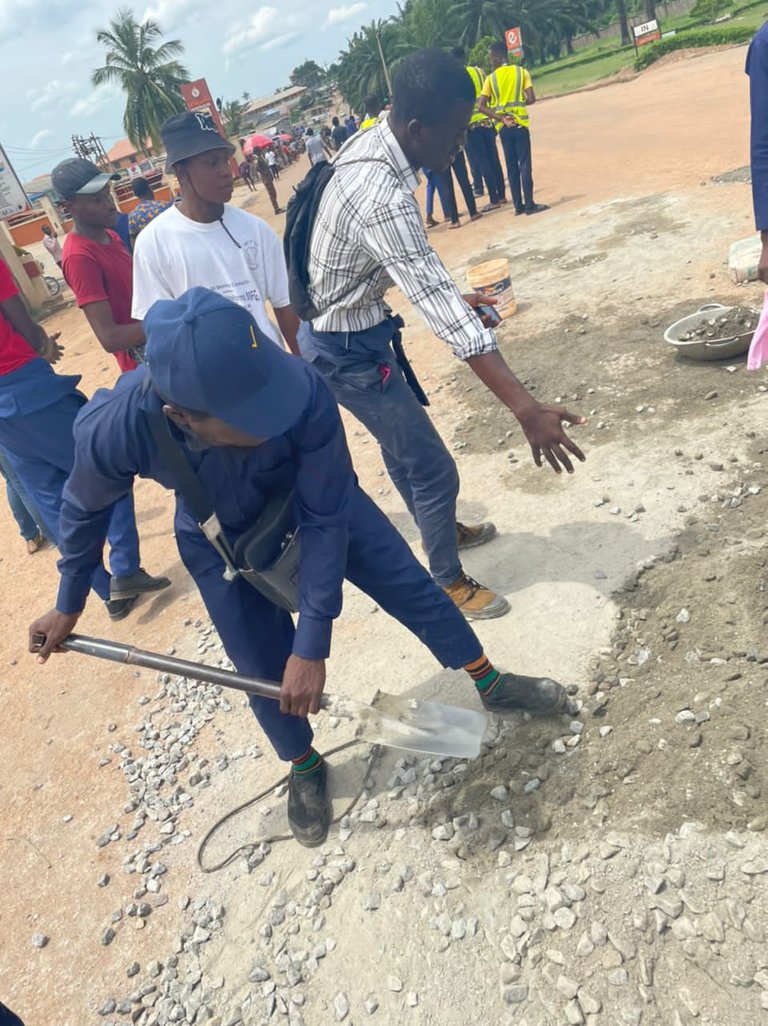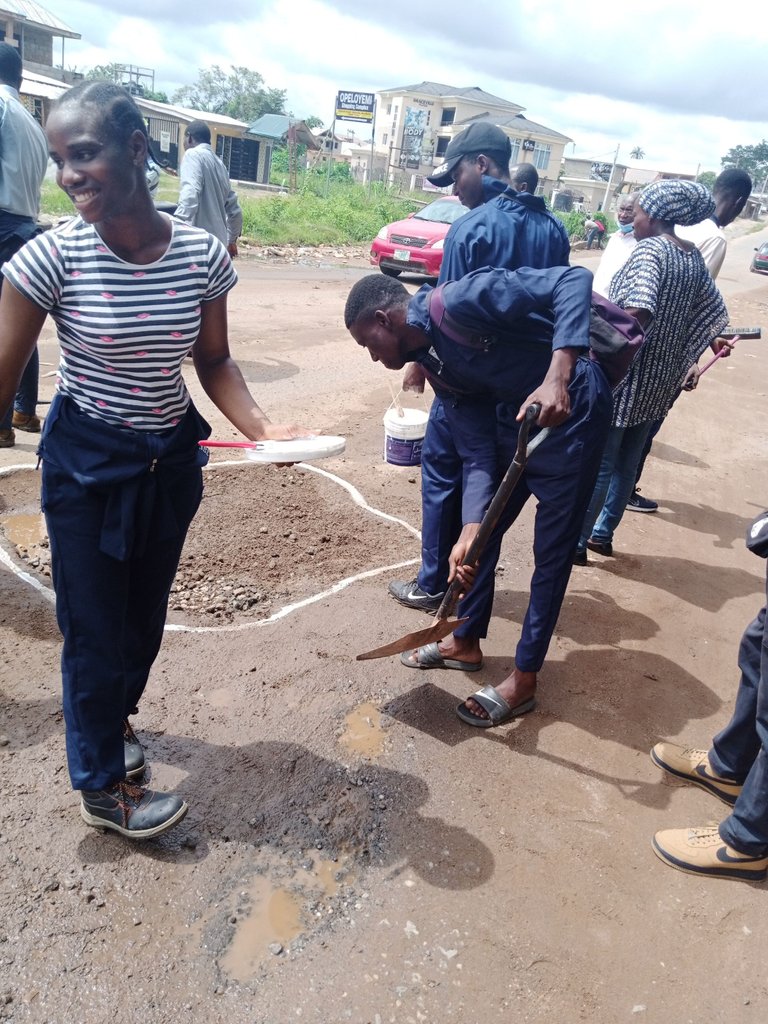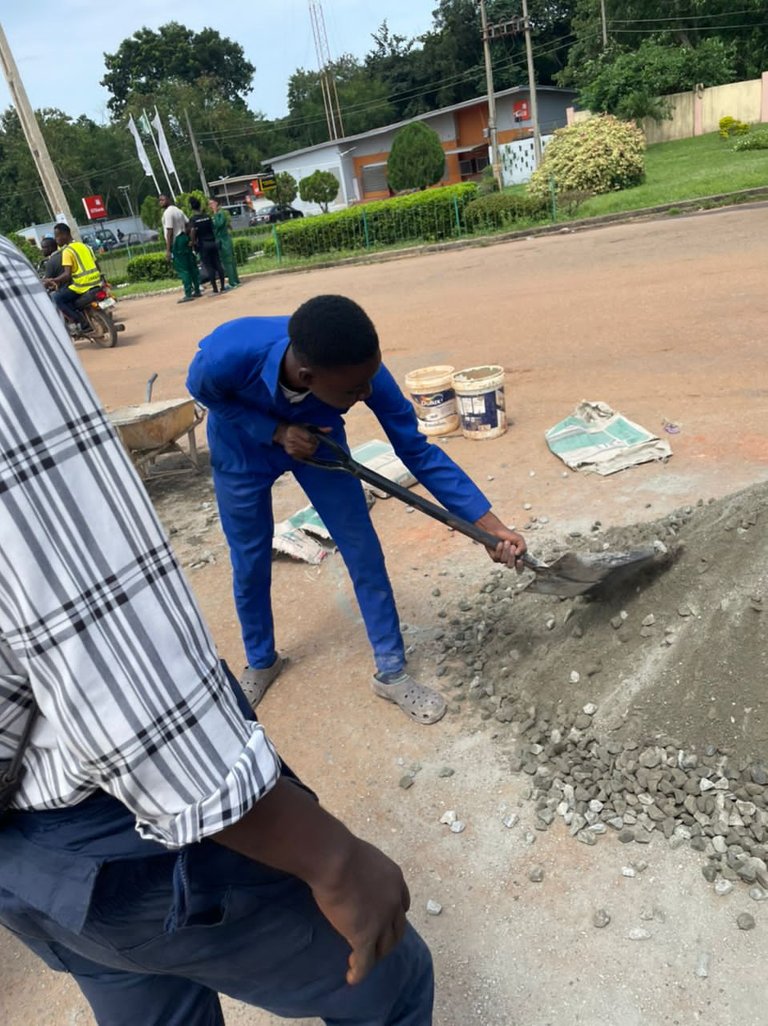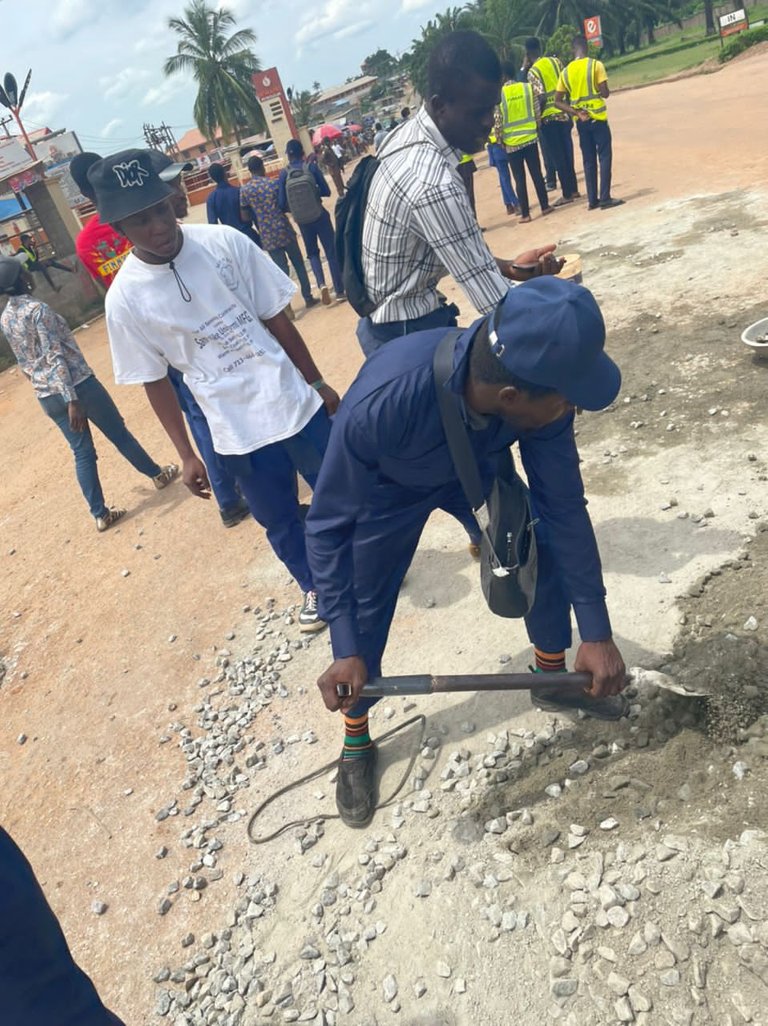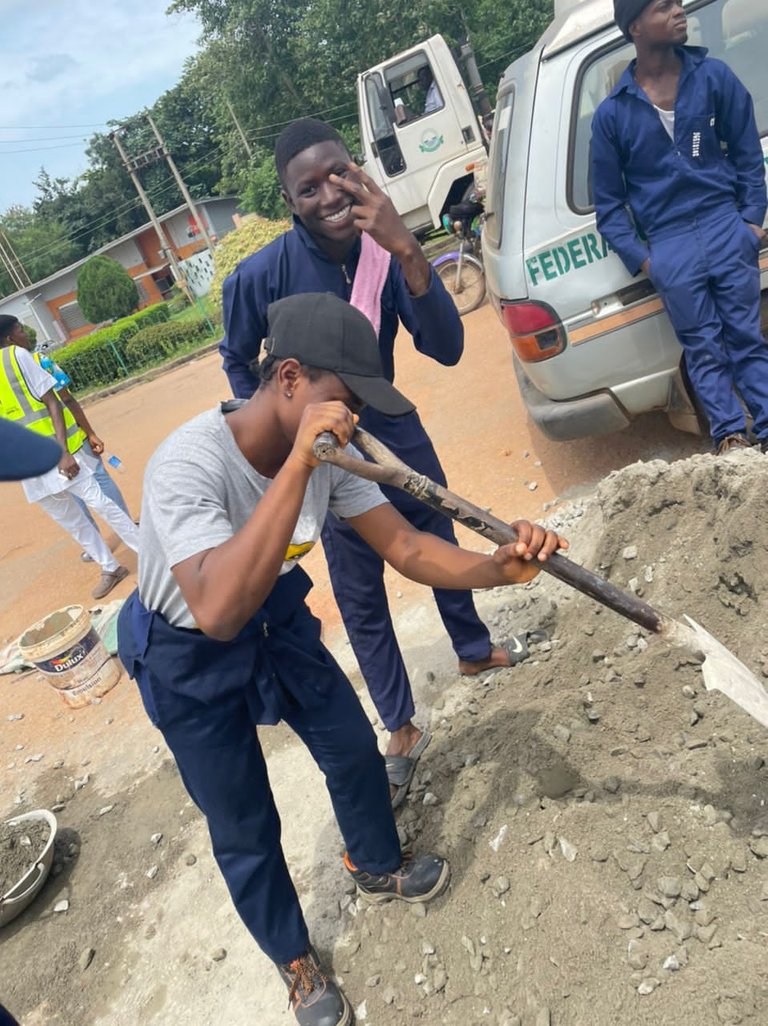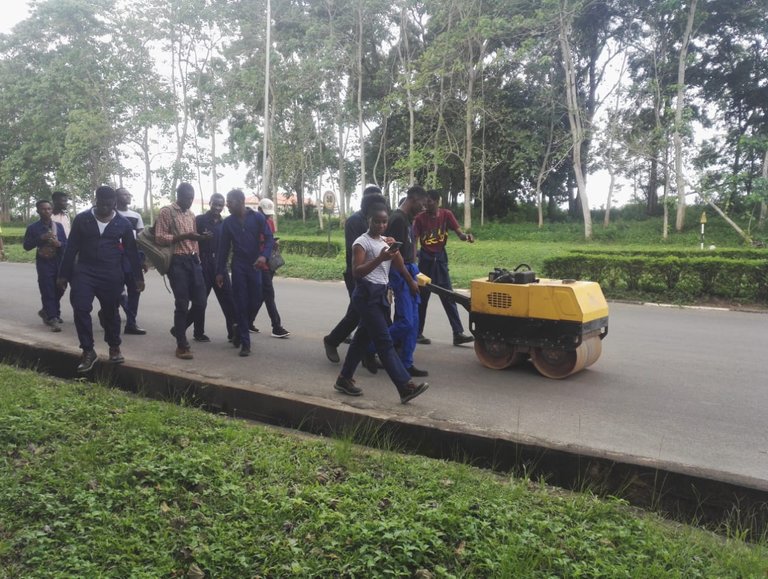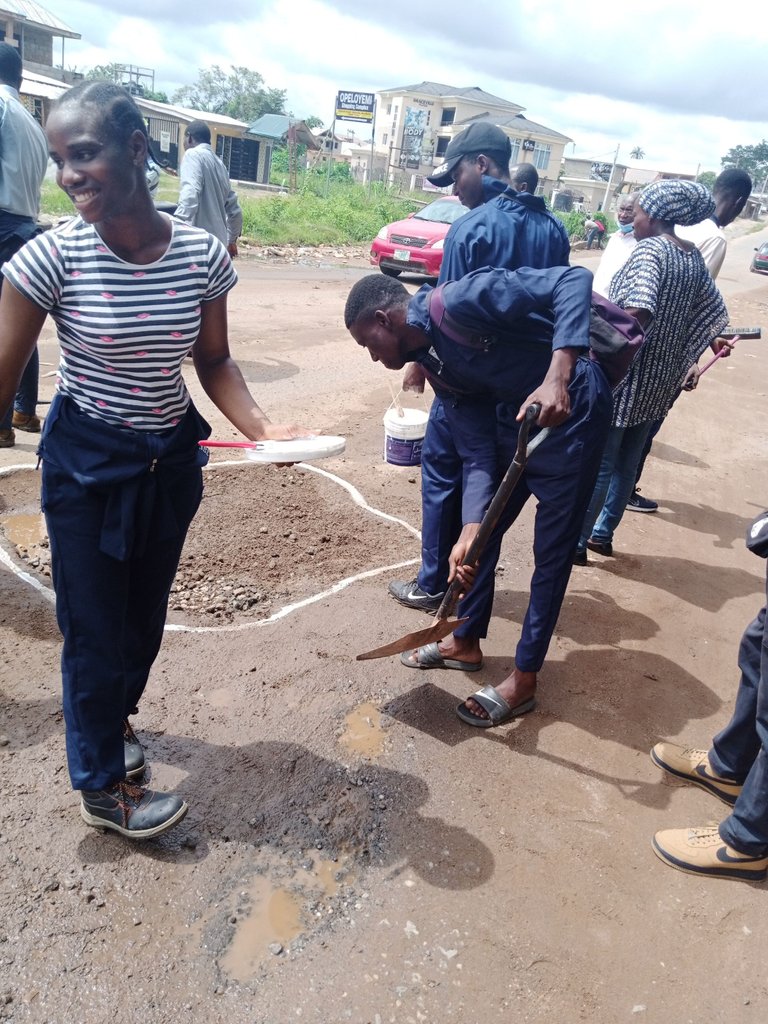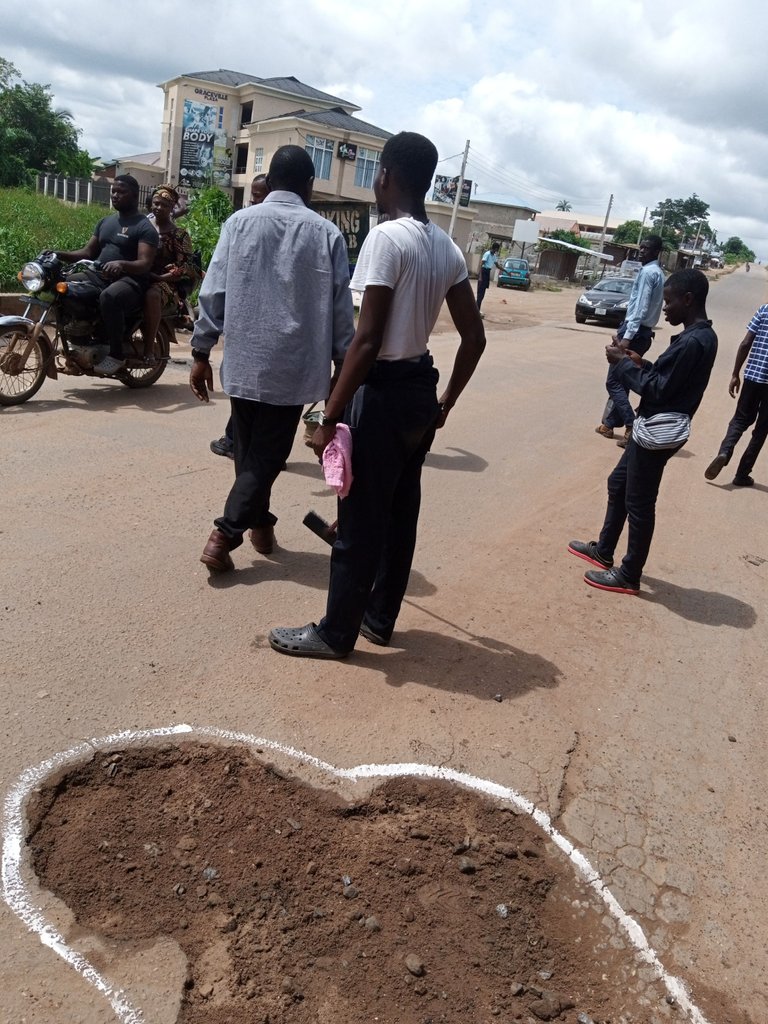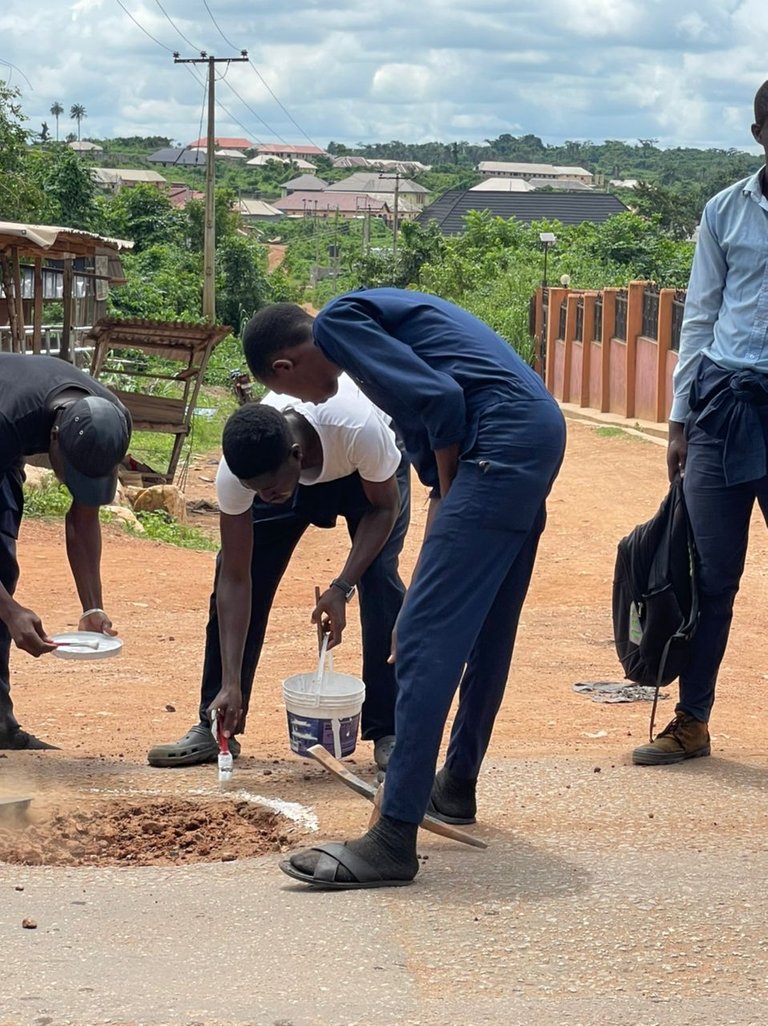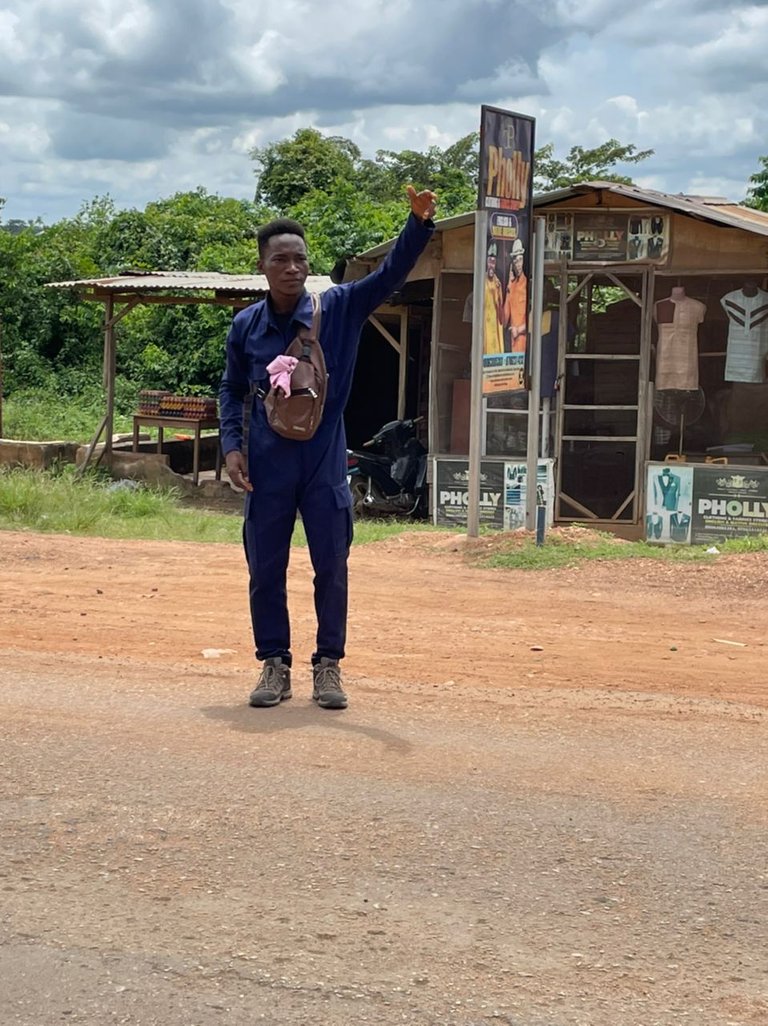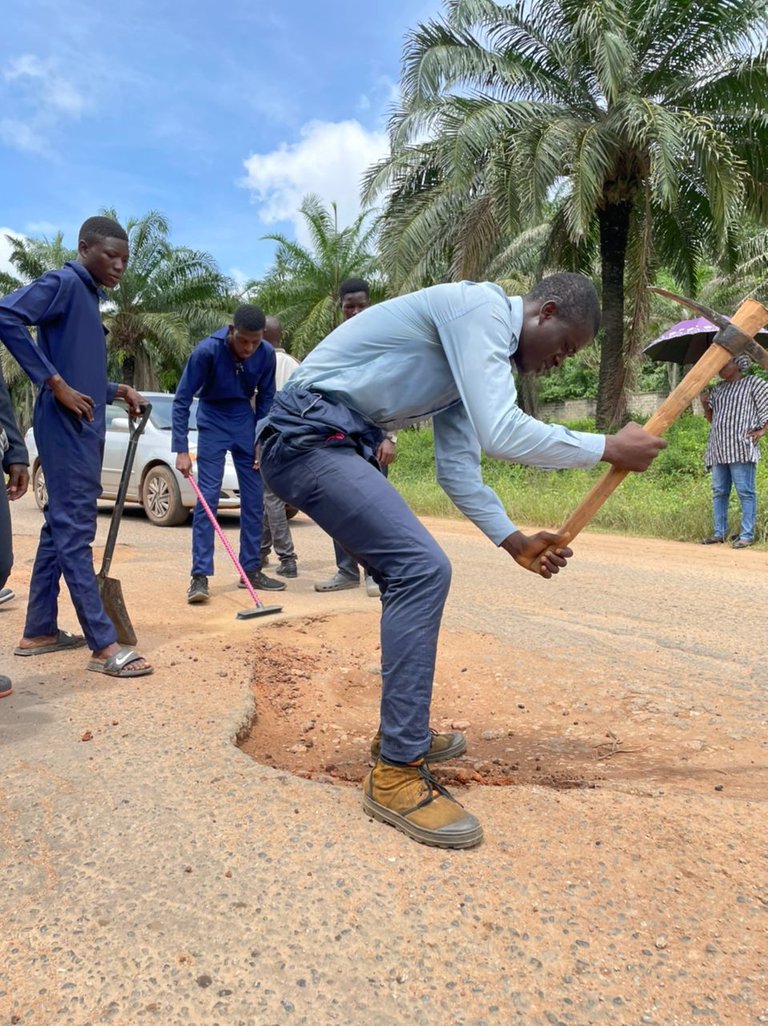 Many community members thanked and praised us for our good work as starting the project was a huge relief for everyone. The Student Union Government also came out to appreciate our effort and promised to join the ongoing project.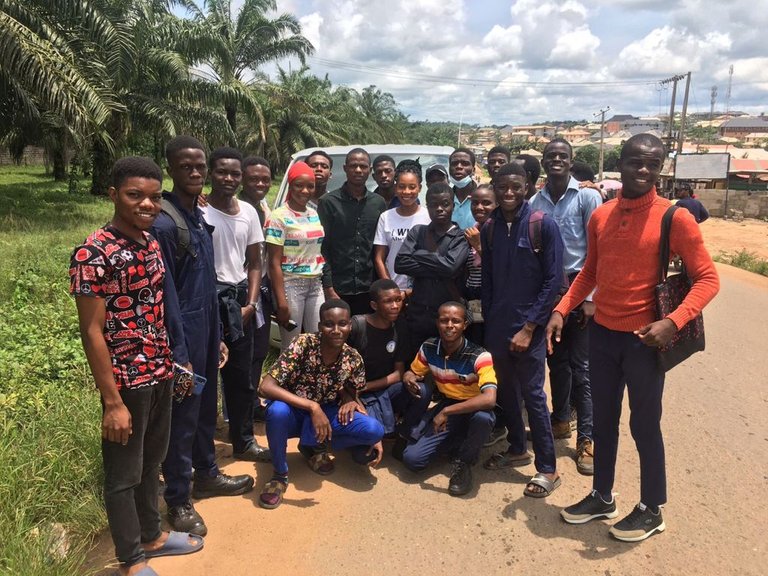 Photo: SWEP group 2 members with some SUG executives
The next day, we started very early in the morning at the school gate with mixing sand, gravel, cement and water together. We were taught how to calculate the required aggregrate suitable for road patching and this was a fun learning experience. Some of the SUG representatives came out to join the community project. After mixing, we poured the fine mixtures in places that we had marked earlier for patching and used a roller compactor to compress and smoothen the surface. This went on and on till our strength finally failed us.
The Vice Chancellor, Professor Felix Salako came out to appreciate our good deeds to the school and the community and encouraged us to maximize every opportunity we get to learn and acquire knowledge.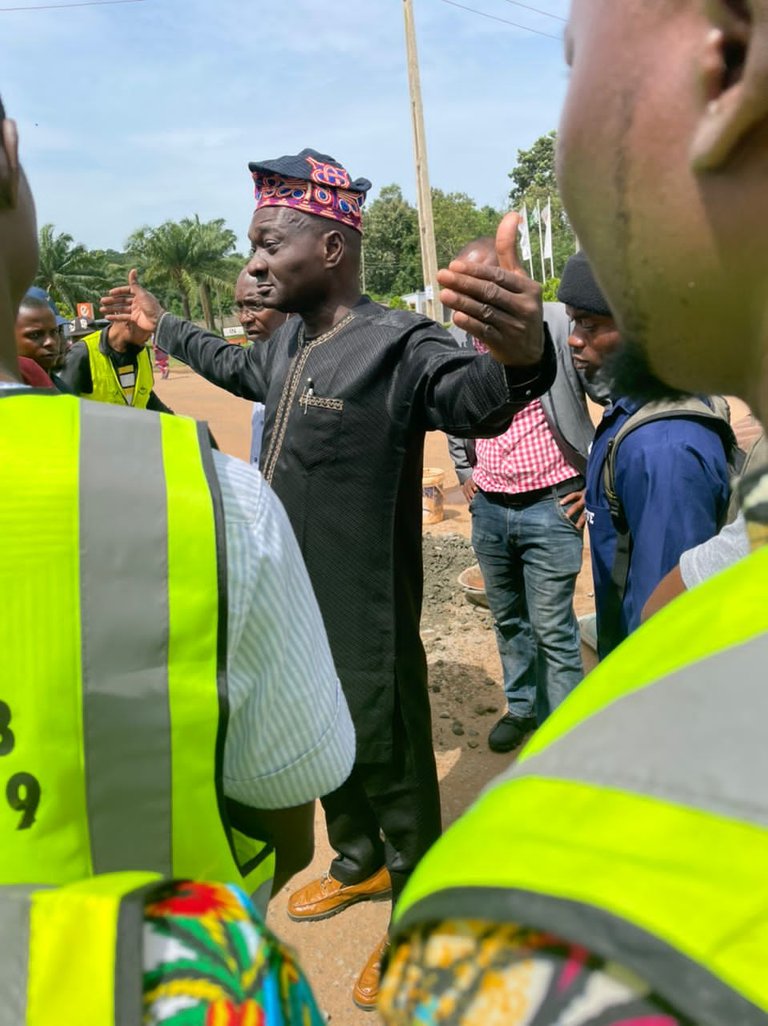 Photo: Vice Chancellor, Prof. Felix (wearing a black attire) addressing my group members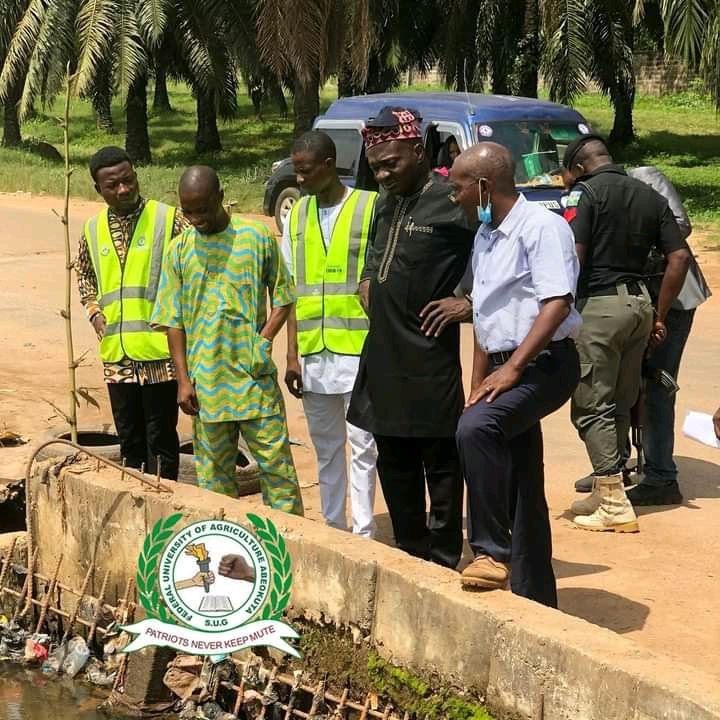 Photo: From R-L: Director of works and service unit (FUNAAB), Vice chancellor Prof. Salako, SUG president Comrade Ale Seyi and others.
Fade out..
The experience is still ongoing and we hope for many more to come. We are history makers🙌
Remember that:
"The engineer has been, and is, a maker of history."
— James Kip Finch, American engineer and educator
Fascinating right? Stay tuned for more captivating contents. Much love👌