The use of our local brands.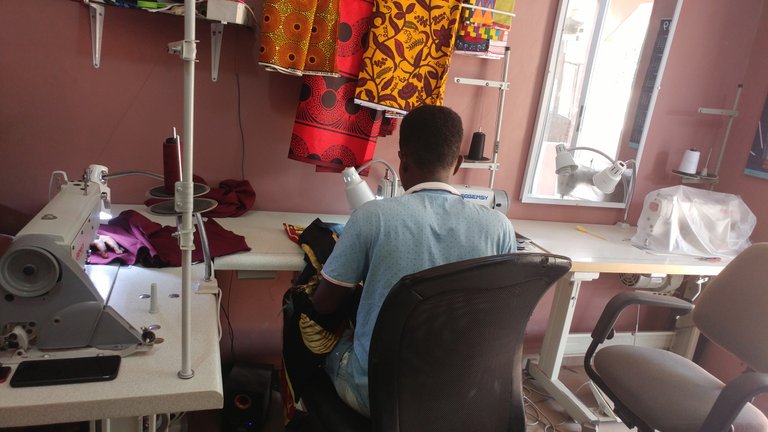 One of the key factors to nation-building is the promotion of the nation's productivity. Ghana as a developing country over the past years has made lots of effort to ensure productivity is on the rise. Production of locally produced materials is highly encouraged. It is one thing in producing materials locally and another thing in promotion its usage. It is certainly a key to national development which must be highly encouraged. Among the various aspects of production here in Ghana is fashion.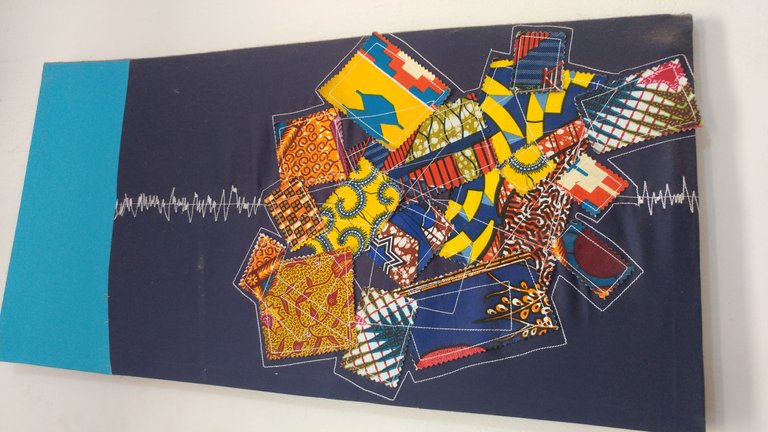 Photo credit Huawei mate 9

Fashion has become a well-recognized industry where people are seen making a lot of investments. Young people are getting so much interest in making locally produced dresses. They are made into pretty amazing standards where some of them are shipped into many different foreign countries. I am also more interested in promoting our locally produced materials. They are of great quality and really beautiful. Such is this found l find myself today where a young guy is busier than any other thing. Getting the best dresses made for customers is his priority. Thanks to all those who are working harder to increase the development of the nation in production.
---
---