Excellent work today attending a very boring meeting via Video-Conference...
I have had the time to be creative and draw this fabulous portrait while taking details in my notebook...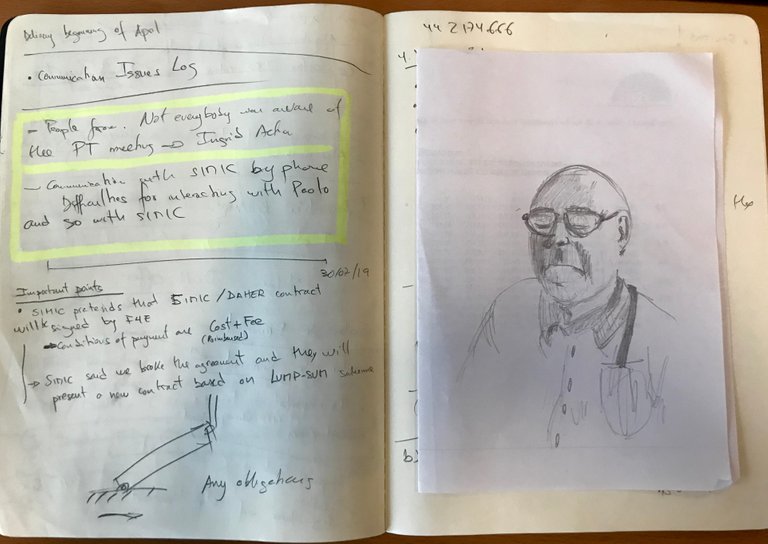 Not bad at all, isn't it?
This guy is one of the most important stakeholders: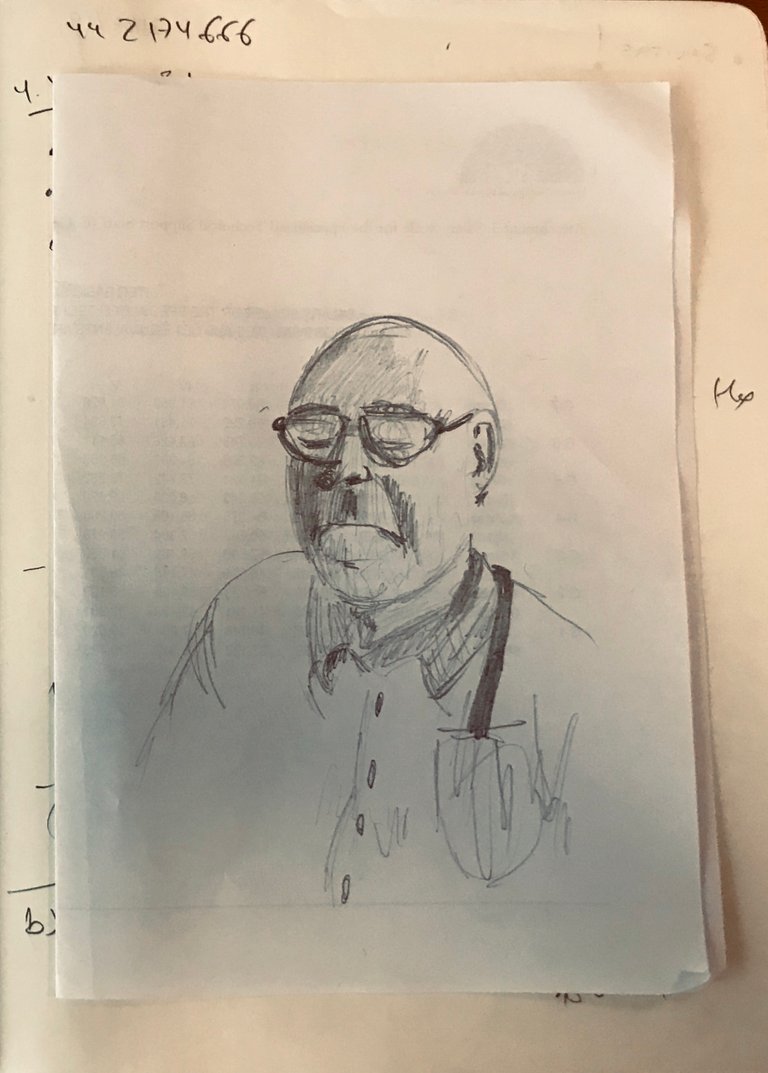 Should I send the portrait to him?
Need Holidays!!!!!!