The Moon is Mysterious.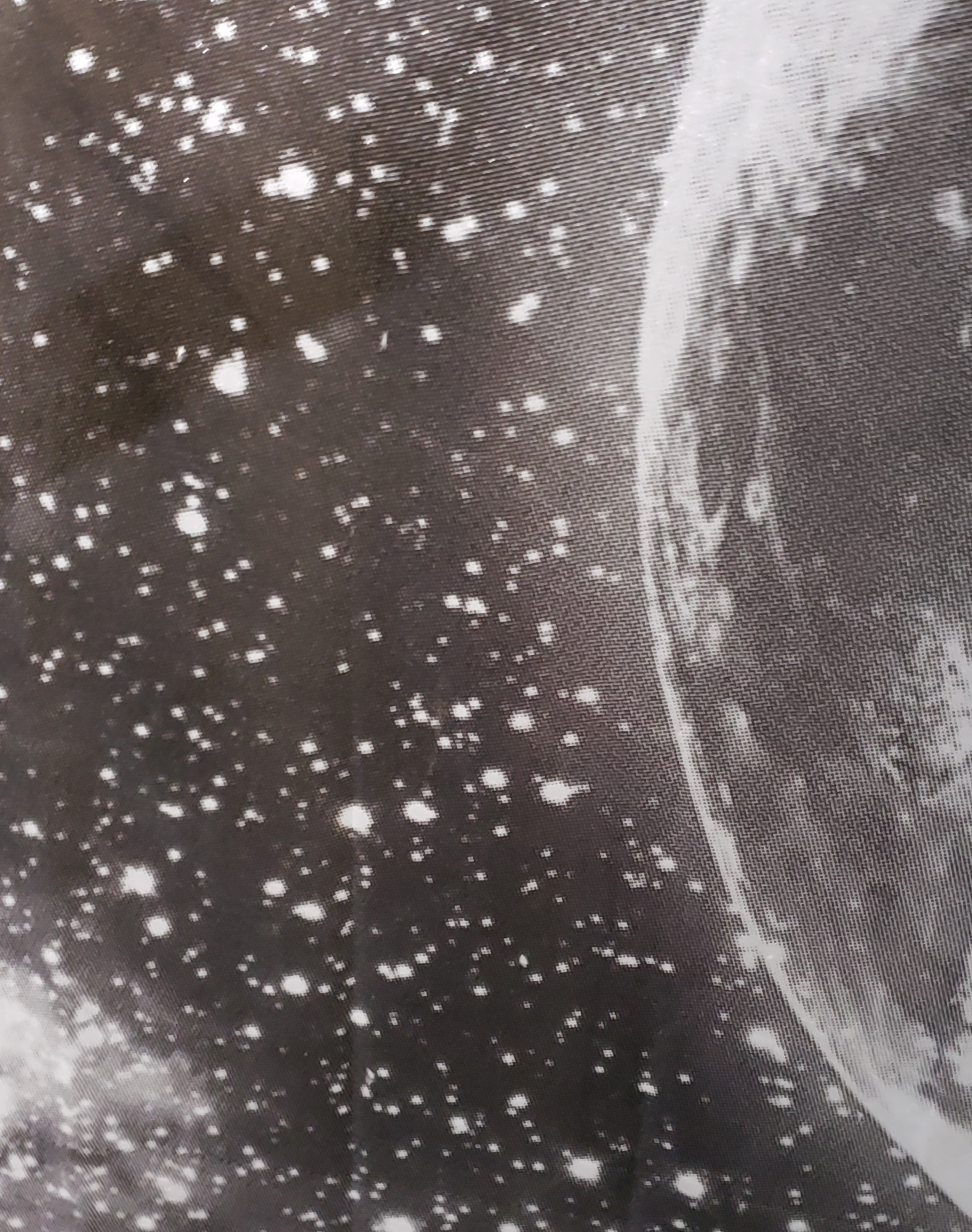 When the camera on your phone can't get the photo of the moon you want... So, When all else fails, use an old shower curtain! This is a close-up of an old shower curtain my husband had when we met. I liked it so, I kept it and hung it in the basement of the house we bought when we got married.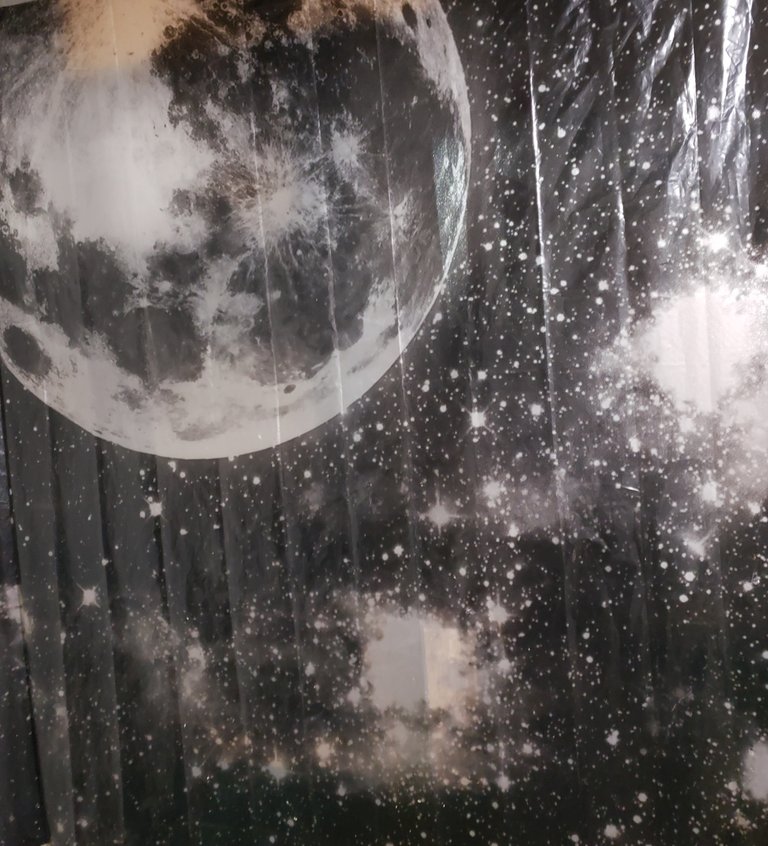 If the Moon could talk what would it say?
Little did I know... There was a time the Moon did not exist! Check out this link I just found here. I found this quite interesting. I'm going to go do more research about the moon! I'm intrigued, so I want to know more.
Have a great day!