Hello people, good morning to all @steemmonsters, @battlegames and @steem-ace
This morning, I played the tournament at SteemMonsters called Kobold Miner's Expedition. It is a Novice League tournament, meaning it can be played by almost everyone. For being Novice, his prizes are small: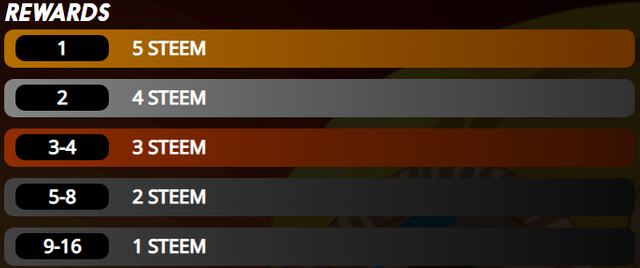 The top prize is only 5 steem. I say only, then, in the tournaments of the other leagues the rewards are much greater. The last placed earn much more than 5 steem ...
However, since I'm not strong in the game yet, I'm far from being able to play them well. The most I've ever played was the gold league tournament, but I'm usually eliminated in the first or second round and I do not win anything.
In this one today I won 2 steem, getting in 6th place.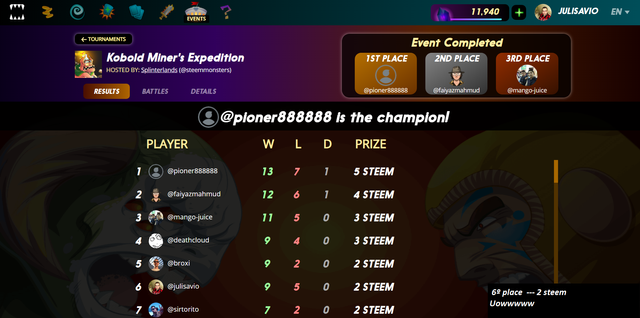 I was very happy for my placement and the steem received. I beat opponents much stronger than myself, @gfriend96, @skymin, @byzantinekitty and @diaspora1, for example.
In round 5 I lost to the winner of the tournament, which is @pioner888888. There were 3 battles getting 2x1 for him. Congratulations to him for the victory and for having won the championship.
And, congratulations to all the players who have engaged in this battle.
Thank you and good morning !!!