Hi friends, how are you, I hope you are fine.
On this day I started back again, with posts about photography that I took a few days ago. Hope this is good and all of you are not bored, with what it looks like
And all my friends must be able to understand, because I am not an expert in photography, just an ordinary person. But I really love photography, here I try my best, Hopefully this will attract all friends
The image in this post is original, the result of the Oppo A96 camera. No edits, and I don't like edited pictures either. I prefer to appear sober, rather than have an interesting style,But deception.
![](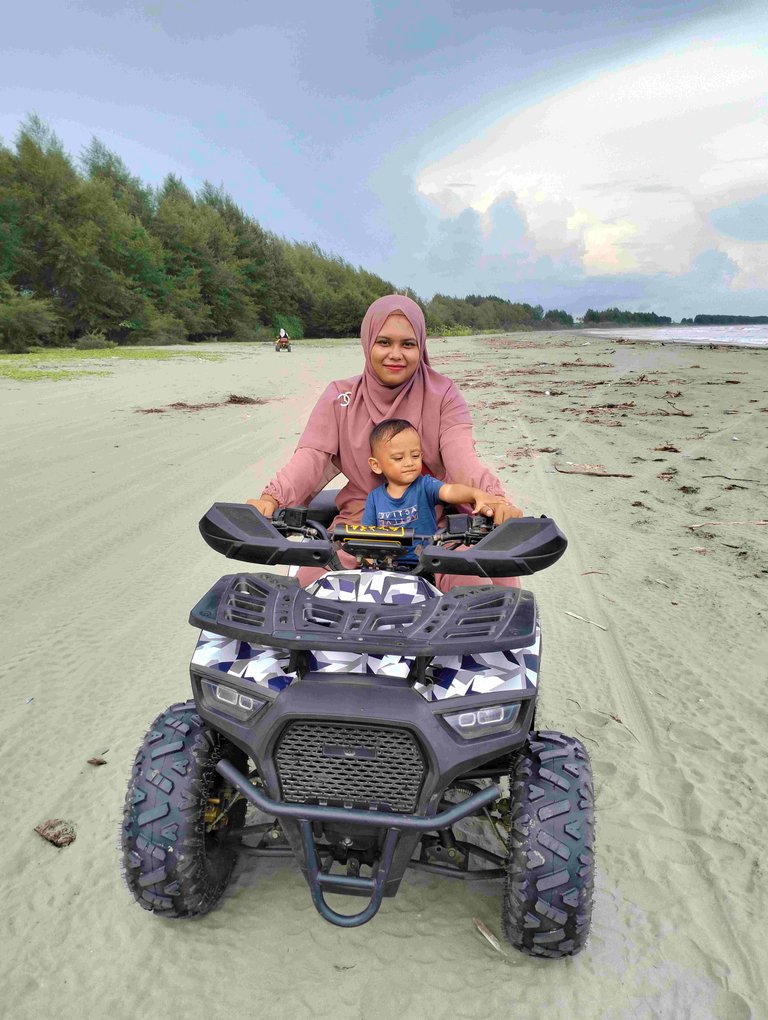 I haven't appeared here in a long time. So, I went to a tourist spot, in Suakgeudeubang, West Aceh district, Meulaboh Aceh. There I saw a pretty satisfying sight, The sea waves that ebb and flow are so strong and big, the cool breeze penetrates into the pores of the body. And what's even more fun, we enjoy riding Honda motorcycles, driving around Along the coast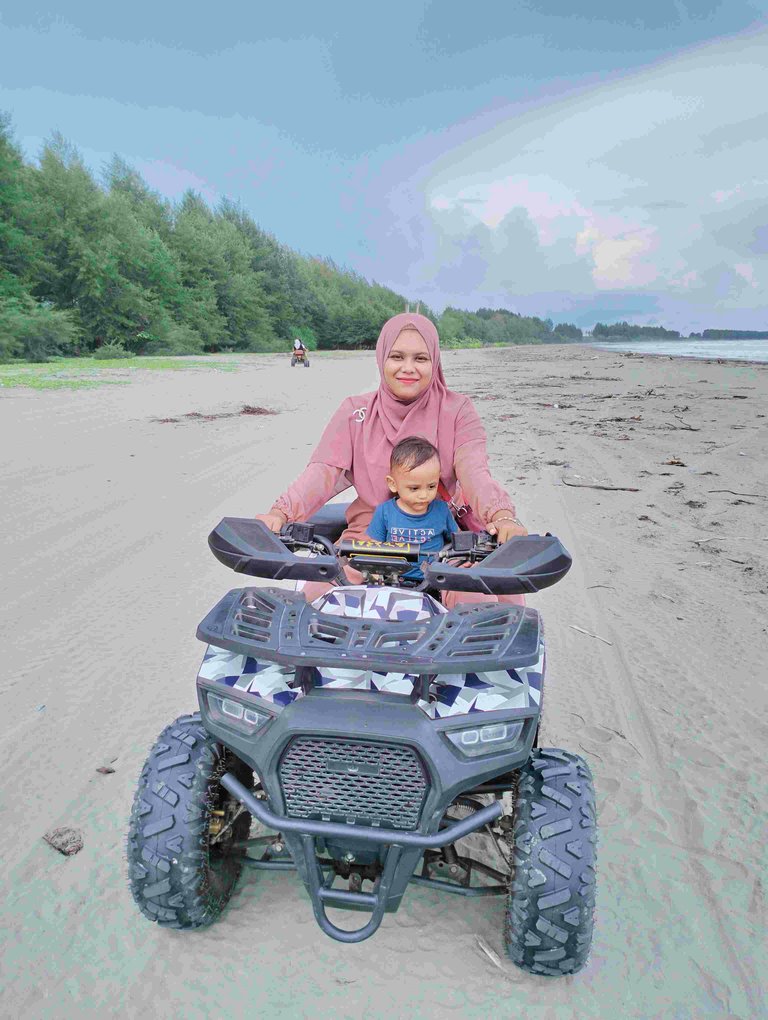 This Honda motorbike is specially rented out for tourist visitors, at a rate of 20 thousand per 10 minutes. Because I took it for 20 minutes so a total of 40 thousand. And my time is over, And we have to immediately return the Honda motorbike to the owner where we rent it.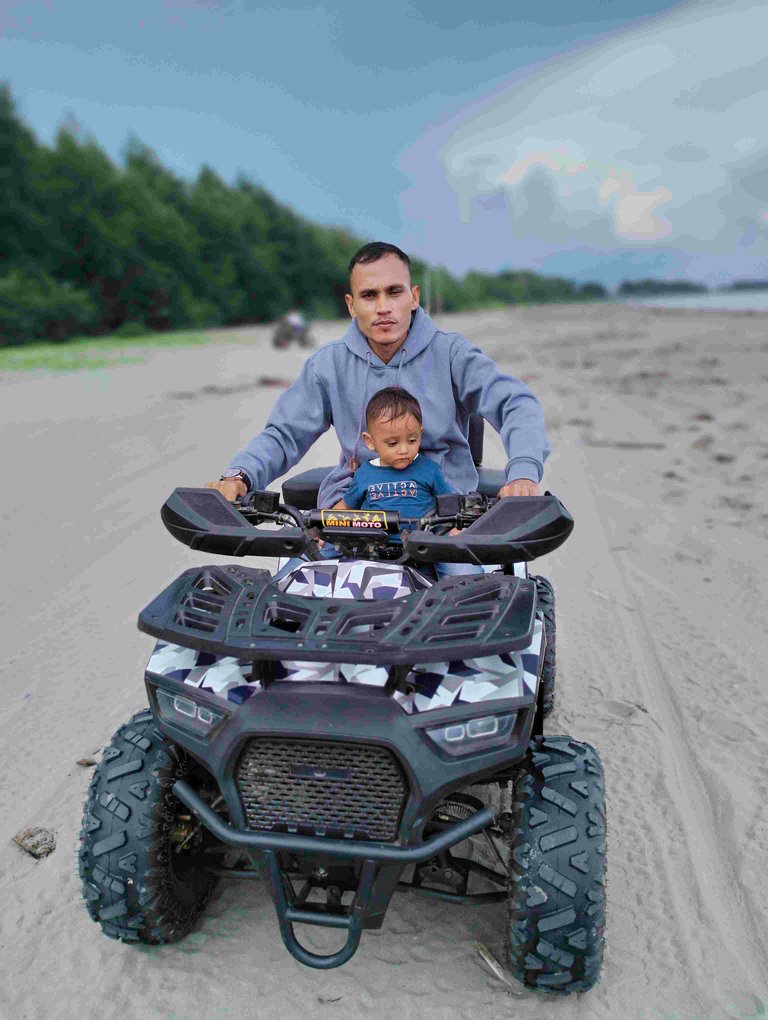 I suggest to friends, especially those near this tourist spot. Come to visit, because here is quite suitable for relaxing with fellow friends and relatives, and girlfriends, especially with our families.
Below are some photos that I have shown. I am quite happy to see my son who is so happy playing on a Honda motorbike, that he doesn't want to get off anymore... He wants to always surround the beach. From a cheerful face full of smiles and laughter. It signifies full of enthusiasm and joy.
My family and I are satisfied.. for friends, don't forget to play here, okay?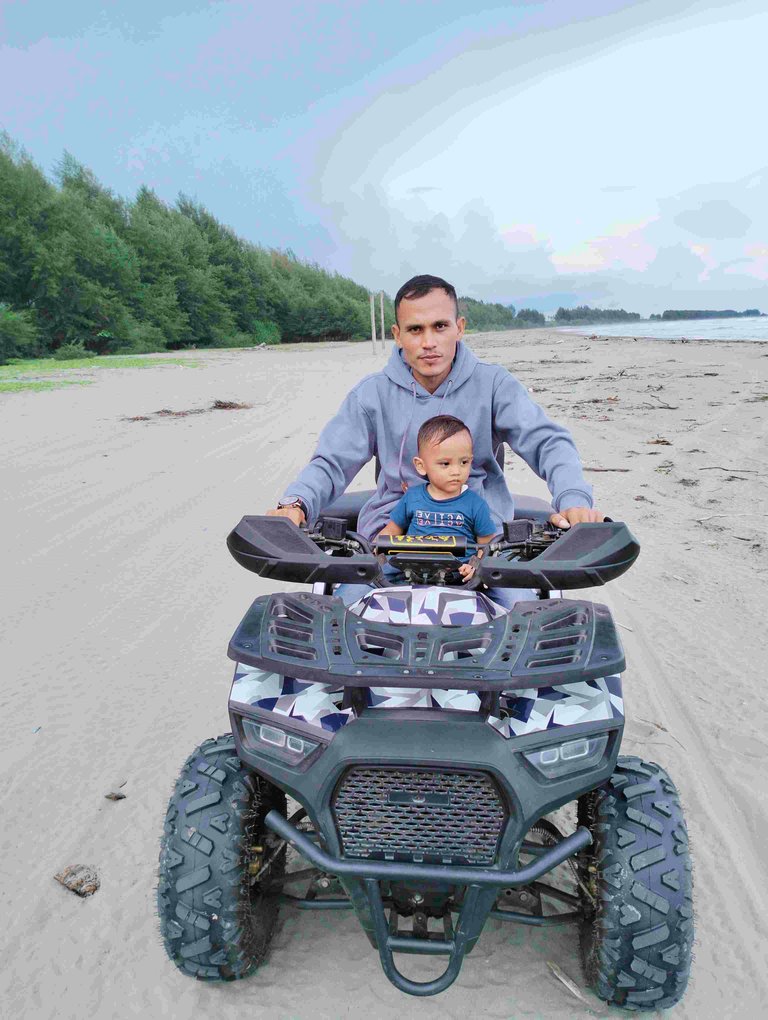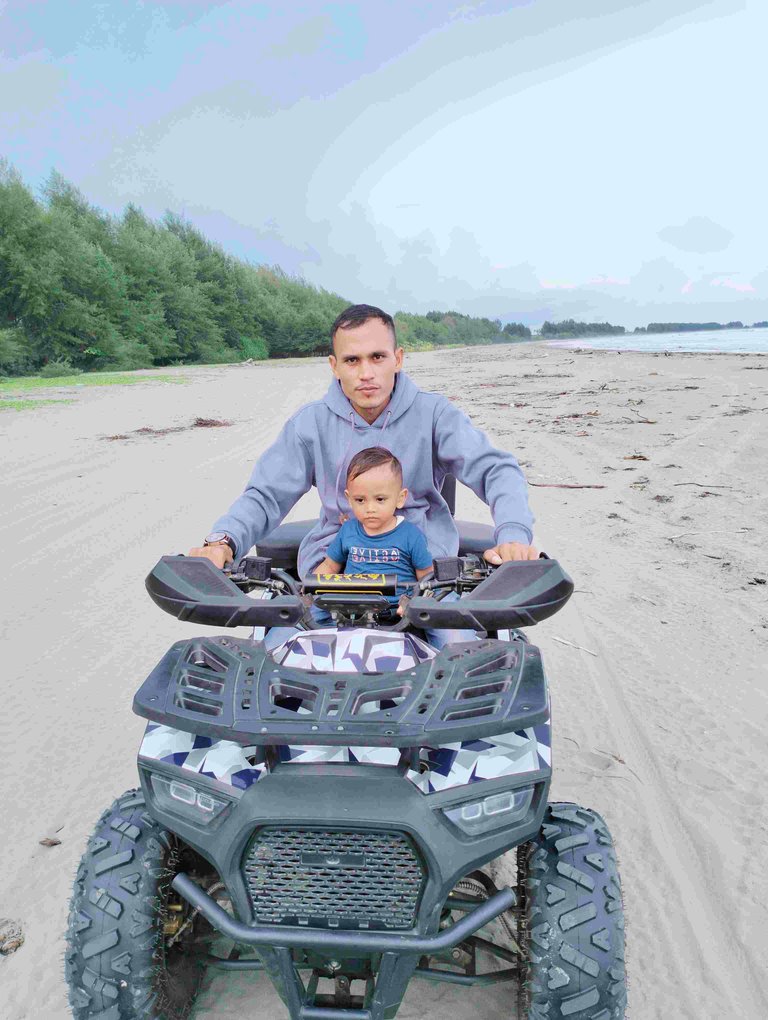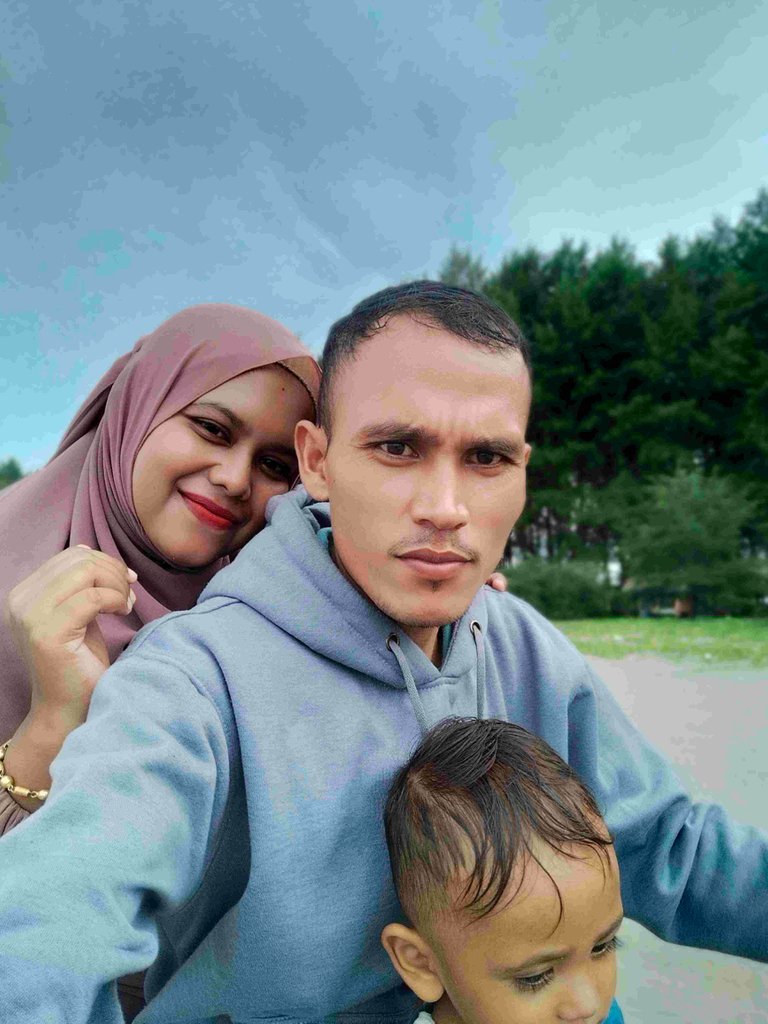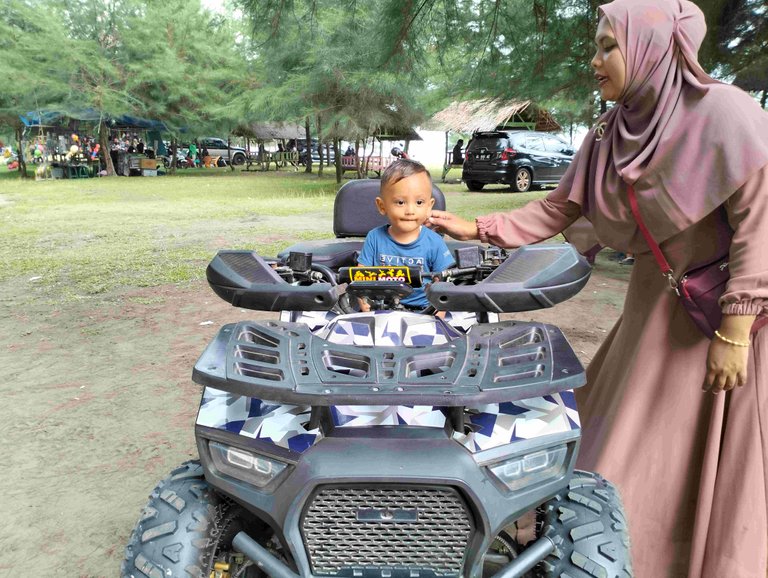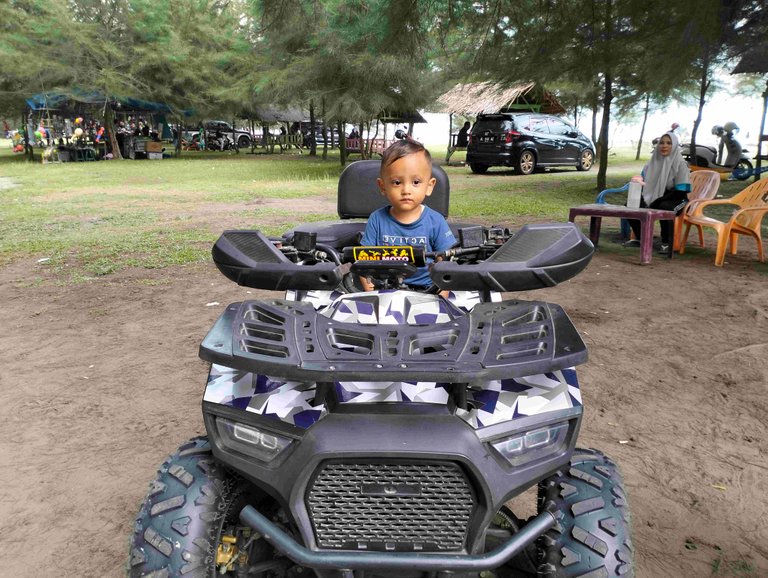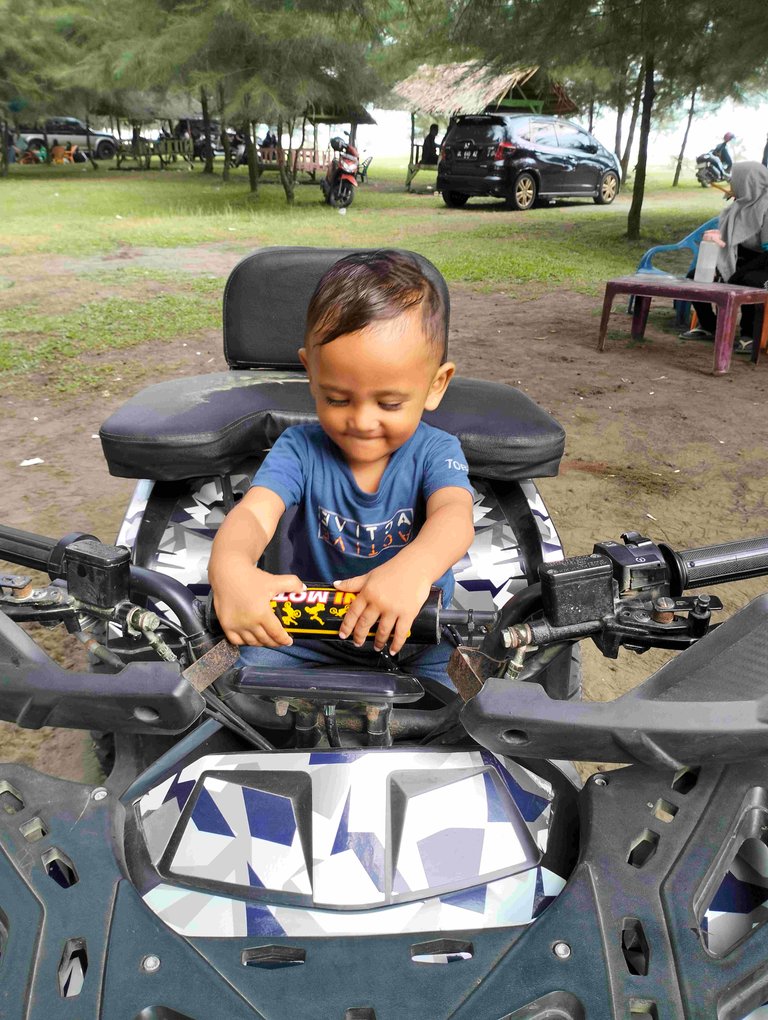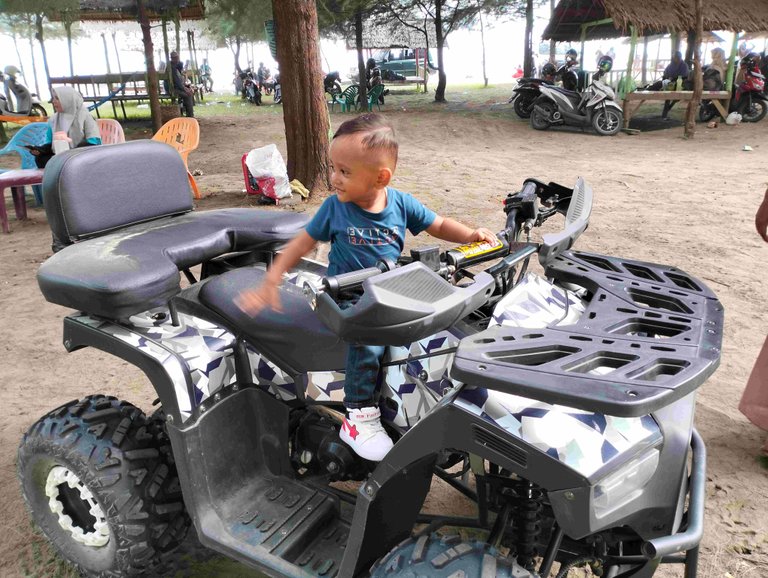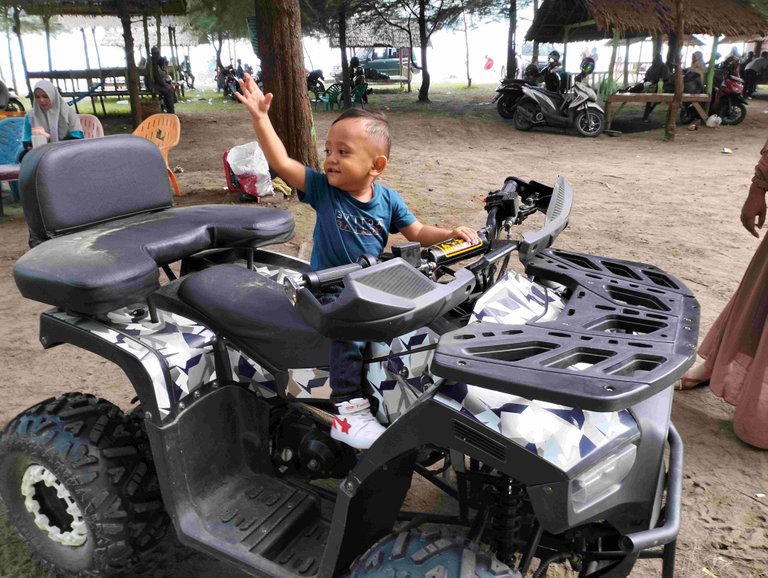 That's all, see you soon
Regards @idahhive