A fifth pharmaceutical industry whistleblower has been published by Project Veritas on the topic of COVID19 shots. This time exposing that top level Pfizer executives have knowingly been covering up the use of aborted fetal tissues in the creation process of the shots - a potentially key factor when it comes to religious exemptions from any mandates.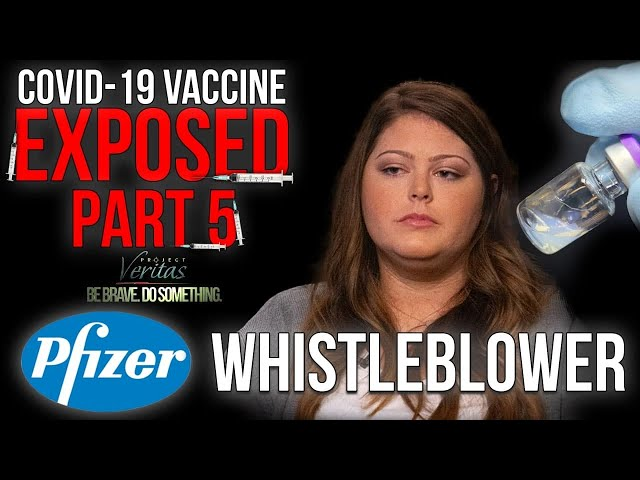 Following on from previous releases from undercover footage of Pfizer and Johnson & Johnson scientists, a new whistleblower has today been published by Project Veritas - this time exposing the inner workings of the top levels of the Pfizer mega corporation.
Melissa Strickler has worked at one of Pfizer's largest plants in the US for 10 years and says that she accidentally stumbled upon internal email conversations between top Pfizer scientists and executives on their internal computer system. The emails show that the operatives knowingly sought to obscure the use of aborted human fetal cells in the production of the Pfizer vaccines from members of the public who enquired with Pfizer.
In essence, the executives consciously informed other employees to withhold that such cells ARE being used in the testing phase of the Pfizer shots by using carefully worded phrases that give the impression that they are not. It seems that these cells are indeed being used within the testing process of the shots but apparently not in the actual manufacture of the shots - which Pfizer sought to use to their advantage through omission when communicating with the public.
The emails reveal the names and job titles of the specific people at Pfizer who took it upon themselves to seek to lie to the public. They also reveal that the standard response within Pfizer to such information being discussed in the world, should it ever come to light, is to 'manage' the discussion on social media. In reality, this means that they pay lots of money to corrupt Doctors and 'shills' who give the appearance of being independent, but who will sit and make posts on social media all day if necessary, to make Pfizer look better. This warps public perception of what 'real people' are saying about the subject and is extremely lucrative for 'healthcare professionals' with zero ethics.
Please note that it is also common for these corporations to literally buy off research scientists with grant funding and even illegal narcotics in order to get them to publish 'science' in favour of the pharmaceutical company's interests (See video at the bottom of this post).
Let us know what you make of this in the comments below!
More Medical Whistleblowers on Big Pharma Corruption
---
This important video exposing medical whistleblowers' message about massive corporate corruption in the pharmaceutical industry was recently deleted from Youtube after being on there nearly a decade. I have reuploaded it to Hive/3Speak for safe keeping.


Wishing you well,
Ura Soul
---

Read My User Guide for Hive Here
---
---
---