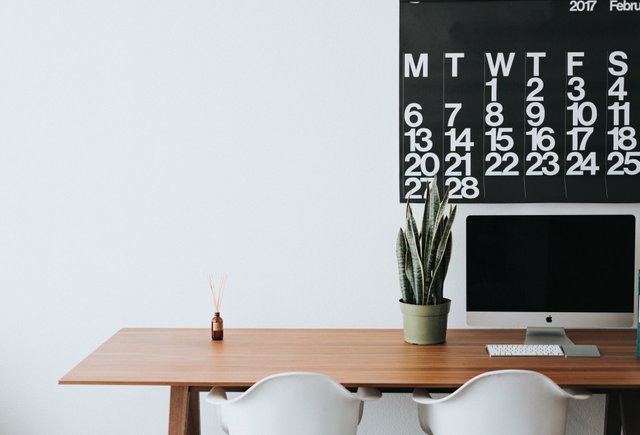 While many aspects of COVID-19 seem new and unfamiliar, the virus has also led to greater awareness and acceptance of some truths that we essentially already knew. For example, remote working makes sense for so many reasons. Some of us might be reluctant to embrace working from home, preferring the buzz of the office or feeling more motivated when the boss is looking over our shoulder. But increasingly, the trend is towards logging in at home, whenever possible. It has been predicted that COVID-19 could lead to "a permanent shift towards home working".
However, not everyone is a natural remote worker, and both employees and employers will need some extra guidance in order to make the transition. So, how can we make the most of working from home?
Remote working as an employee or freelancer
Here's how to work from home and get things done:
Create a work space. If the luxury of a separate room as an office is not an option, find another way to make a distinction between your living area and your work space. For example, use a different table or chair, or position yourself so you have a different view. When you're there, you're "at work" even when at home. A comfortable chair and good lighting are essential too.
Have a routine (including breaks). The advantage of working from home is that you can often choose your own hours to some extent, but make sure that those hours are structured in some way. If you have trouble sticking to your self-imposed schedule, try a time-tracking app (particularly useful for freelancers). It's important to give yourself regular breaks, too, and when you're off, you're off. Just as you shouldn't be aimlessly browsing social media when you're working, you shouldn't be responding to work emails in your free time.
Be social. If going for a drink with your colleagues isn't an option, find ways to socialise online. Talk to each other on WhatsApp, or any other platform or messaging system that your company might offer. Skype, Google Hangouts and Zoom make video calls easy. Remember that the conversation doesn't always have to be 100% work-related. Social interaction is essential for happy home-working, so be sure to catch up regularly.
Managing remote workers
Managing employees who work remotely can also be a challenge. These are our tips for keeping remote workers satisfied and productive.
Communicate - give feedback and support. Working remotely can be lonely at times, so workers will need some extra guidance and support, especially if they're new to the job. Communicate regularly and clearly, keeping in mind that words are everything - unless you use video calls, your communication will be 100% verbal. Choose your words carefully, but remember that being direct about your opinions and expectations is more helpful.
Monitoring. Even the most conscientious worker can be tempted to slack off if they think no one's watching. If you find ways to effectively monitor their work from the beginning, you'll all be happier and more productive in the long run. Give them clear goals to work towards and check in regularly. Use tools to track remote staff's productivity, but don't go overboard. Productivity is important, but so is having a trusting, flexible working relationship.
Make decision-making more inclusive. Remote workers can sometimes feel disengaged and detached from decision-making processes. Apps such as domino.vote make it easier to gather opinions quickly, as workers can vote on a range of issues. Give everyone a say.
Conclusion: technology makes the difference
10 years ago, remote work was unthinkable for many companies, but we're becoming increasingly comfortable with the idea of working remotely. It may be a cliché to say that technology has transformed our everyday lives, but it's also the truth. Personal computers and fast internet connections are ubiquitous, and there are so many new tools and apps that enhance our working lives, making remote working a sensible option for people who would never have considered it in the past.
Remote workers have a lot to look forward to. Tech companies are continually rolling out exciting new products that make remote working even easier, from more sophisticated video calls to apps like domino.vote - a tool which makes online voting and decision-making easier and more inclusive than ever.
Remote working and location flexibility is the future. Let's make the most of it.