I am in the midst of it. Vietnam has some seriously low numbers especially considering they are next door to the source and normally employ a rather large number of Chinese nationals and also are a very popular vacation destination with Chinese, Japanese, and Koreans. They managed to keep their overall infection numbers extremely low and have zero Covid-19 related deaths.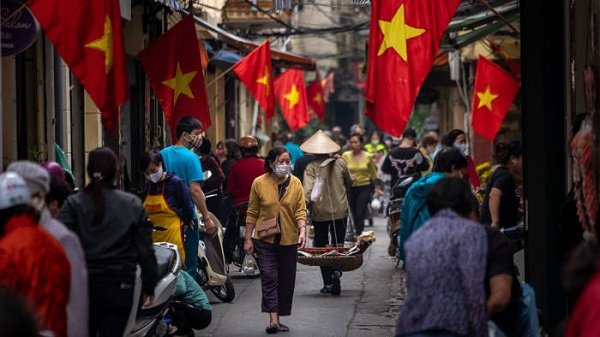 source
I don't have any idea how this is possible but it is a combination of reacting really early and I think the fact that they are very aware of the fact that their medical care definitely is NOT world-class. A massive breakout here would simply mean tons of deaths unless some other country came to the rescue and I don't think any country actually has the resources spare at the moment to pull something like that off.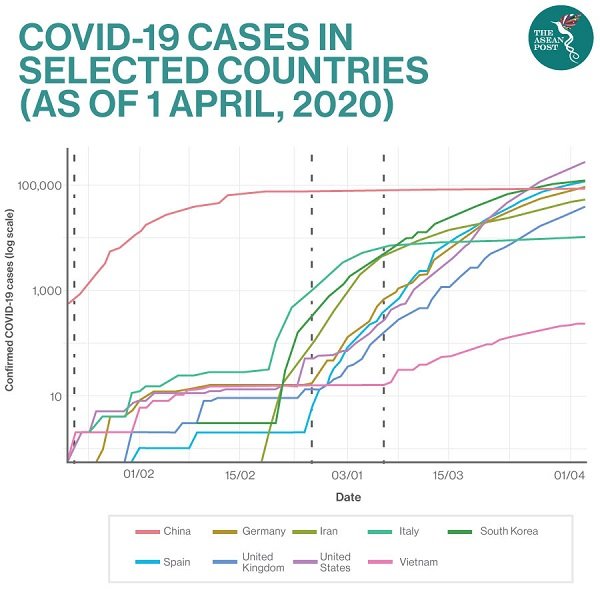 source
This is a stupid chart because of they odd and not uniform scale they decided to use. If they were to scale a bit better the large number of infections that exists in other countries compared to the less than 300 that exist here would make Vietnam barely register on the chart at all.
I don't claim to know why this has worked out for Vietnam, nor do I care to speculate / argue with anyone about it.
However, I do know that up until March 28th, the bars and restaurants were open, as were most public places. But this was just in Da Nang where i live. The more populated cities of Saigon (HCMC) and Hanoi had many more restrictions than here. The past 2 weeks we have had most places of business closed down including for take out and delivery which is upsetting to me because I don't particularly care for cooking for myself and for the most part I am not good at it.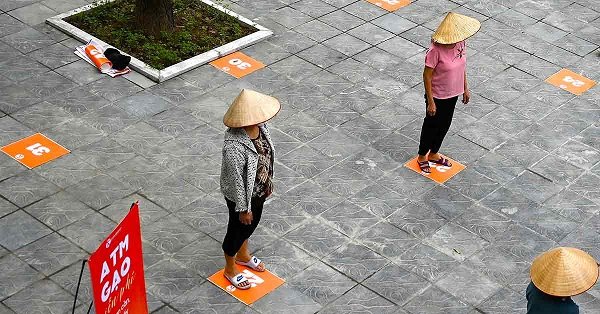 source
We were meant to be getting released from this "lockdown of sorts" tomorrow but we are yet to get the official word on this. A friend of mine that runs a restaurant told me that it looks like they are going to keep it like this for another week, which is really starting to piss me off but I have no choice but to comply.
But here is the thing that I am worried about if they do open things back up in a week from now. What then? If Vietnam has truly been successful in preventing ANY infection doesn't that simply mean that we are going to have to wait even longer before we can interact with the outside world? What now? Do we just never let anyone in or out until Bill Gates comes by with his free vaccines?
I think that there are likely considerably more infections than Vietnam is reporting simply because of the fact that they are only testing people who are admitted to the hospital with Covid-like symptoms.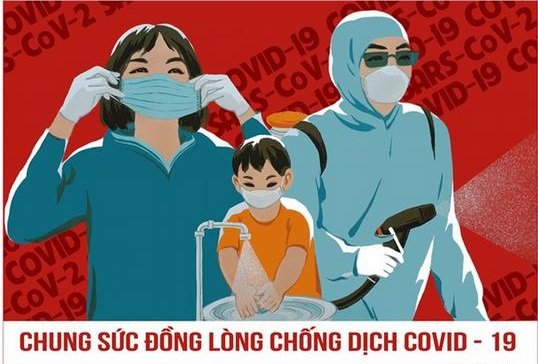 source
The city I am in only had 6 cases overall and all of them have recovered and were released. Think about that for a second and tell me if you believe that could possible be true. There are 1.1 million people here and it is heavily traveled by Chinese people, some of which are still here, yet we only have 6 cases in the entire city? I hate to be a nay sayer, but I don't buy it.
Of course there is also the possibility that Vietnam is one of the only countries in the world that isn't interested in pumping their numbers up for some sort of political reason as well.
Maybe the Vietnamese are just immune to it for the most part. How fantastic would that be?
I just can't imagine what the next step could be. If any of what we are hearing in the media can be considered true, i think a nation of 90 million people having not even been exposed to it is not necessarily a good thing... because it will make its way over here evertually.
I just want my bars and restaurants to reopen for craps' sake.