Putin hat wieder einmal einen genialen PR-Coup gelandet. Russland ist das erste Land, das einen Corona-Impfstoff entwickelt und zugelassen hat, allerdings ohne die Ergebnisse der Phase 3 abzuwarten.
Kritisch könnte man sagen, dass Putin bei der Zulassung geschummelt hat. Der Hacken ist, man weiß noch gar nicht, ob Sputnik V wirklich wirkt und welche Nebenwirkungen er bei Massenimpfungen haben wird.
Aber nehmen wir einmal an, es ist Russland wirklich gelungen, innerhalb kürzester Zeit einen brauchbaren und sicheren Impfstoff gegen SARS-CoV-2 zu entwickeln, was ich Russland durchaus zutrauen würde, dann ist die Pandemie mehr oder weniger vorbei.
Technisch gesehen gibt es auch eine Phase 3, die bereits in mehreren Ländern angelaufen ist. Die Massenproduktion soll bereits im September beginnen.
Was meint ihr? Ist eine derart schnelle Zulassung überstürzt, oder ist es in diesem Fall gerechtfertigt, den Zulassungsprozess extrem zu beschleunigen (was die EU und die USA übrigens auch vor haben), um die Pandemie schneller zu besiegen?
Es gibt sogar eine eigene Website zum Sputnik Impfstoff: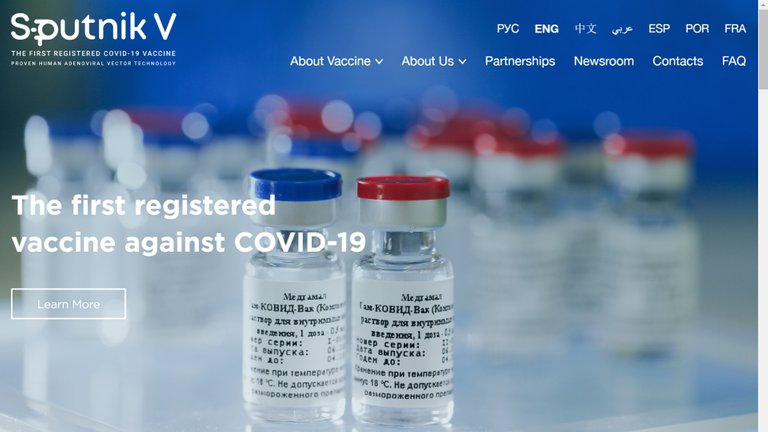 English
Putin has once again landed a brilliant PR coup. Russia is the first country to have developed and approved a corona vaccine, but without waiting for the results of Phase 3.
Critically one could say that Putin cheated on the approval. The downside is, it is not yet known whether Sputnik V really works and what side effects it will have in mass vaccinations.
But let's assume that Russia has really succeeded in developing a viable and safe vaccine against SARS-CoV-2 in an exceptionally short time frame, which I think Russia is capable of doing, then the pandemic is more or less over.
Technically speaking, there is also a Phase 3, which has already started in several countries. Mass production is to start as early as September.
What do you think? Is such a fast approval rush or is it justified in this case to extremely speed up the approval process (which, by the way, the EU and the U.S. are also doing) in order to defeat the pandemic more quickly?
Sources
[1] Sputnik V Clinical Trials https://sputnikvaccine.com/about-vaccine/clinical-trials/
Live your Secrets and Hive Prosper 🍯
xx Viki @vikisecrets