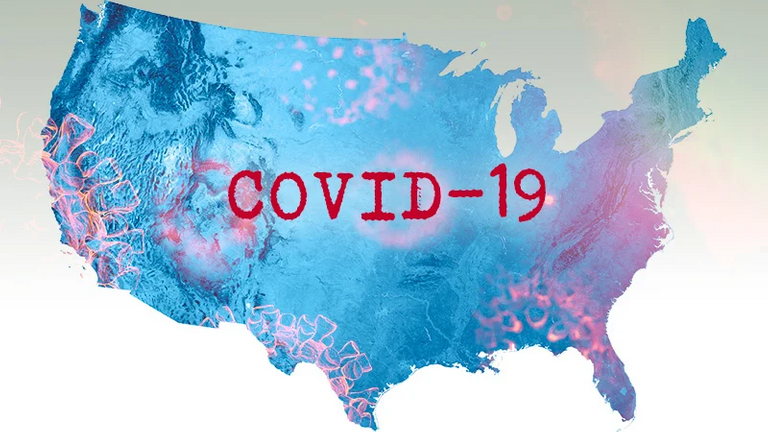 Okay. The Midnight to Midnight GMT data are in for the US. CA for sure and a couple of other states dump data after 8 PM EST of course, but I have always rolled them into the next day's data.
Except for CA I expect any state reporting any new case data after 8 PM EST will have only double digits. That's been the trend anyway.
New cases: CA down about 1000 (but that's midnight to midnight and they'll add 3-400 by midnight PST so I expect them to be down 500 or so, but that will get rolled into the next day's data). NY down 550, WA and CO down 400, TN down by 300. MA up 500, CT up 800, LA up 1350. These last 3 are the "Palm Sunday Effect" states I spoke of earlier. Looks like not all data reported yesterday. If the add the numbers of the past 2 days, divide by 2 and then compare that to Saturday, then all 3 are slowing since then by a little.
Overall US, the past 2 days are each down about 7000 new cases since Saturday. If anything like that holds for even two more days we're in a lot better shape as a whole country. That's two days on nearly a 20% decrease form the 34K new cases Saturday. That's big. Maybe even huge.
Having said that, unexpectedly the new deaths reported is flat across the US. I really expected it to lag the decreased new cases by at least 4-5 days, and maybe it will, but today the US total of new deaths reported today over yesterday is actually down by 67. NY had 5 more, NY 15, MI 33 (the largest increase), MA 14, TN 23 (a big jump from a low number) and no other state reported as many as 8.
Biggest decreases were 33 in LA and 24 in WA.MI decrease 18, CO 14, TX 12, FL 11, AZ ii, MO 10, others in single digits or flat.
While this is certainly a welcome development, it is difficult to explain. Especially since we've been told this is expected to be the worst week. Well in term of total deaths, perhaps, but if that total represents daily declines in numbers of deaths That should mean we're on the good side of the curve. Only time will tell on that, but 3-4 days should be enough to know.
So. Deaths have flattened in the NYC area. and they are reporting many fewer new cases than their highs a few days ago. The implications are many I think. Maybe we caught more Critical cases some days ago than we do now. Maybe there aren't as many critical cases out there to find. Perhaps we began some days ago to catch cases early enough to effect better treatment. Maybe we give them better treatment. Maybe the "Trump drug cocktail" works on some cases when tried. (NY has been using the drug combo for 10 days now and I've not seen a real data report on how it is working [or not]). Maybe the health system has gained enough experience and now handles all cases better. Maybe it's just the Diddy-Wah-Diddy.
Probably some combination of all of the above.
And the NYC area has always driven the US numbers.
What about the rest of the country, especially the hotspots? Well, LA/New Orleans is still in trouble but new deaths/day are down, so maybe that Pam Sunday reporting thingy was a blip. MI/Detroit is down in daily new cases and new deaths, and the rest of the state's harder hit counties still never reached NY style %.
Chicago: IL had 100 more new cases than yesterday. 90% of all cases are in Cook, DuPage, Lake, and Will counties, as are 86% of all deaths. But all 4 show a slowing in the rate of new cases, especially DuPage. IL overall is pretty close to flat in both new cases and new deaths.
CA, TX, FL still don't come close to NYC area numbers or %s. It can't, I think, be just warmer weather. Maybe after it as all over that will be figured out. CA's first case was as early as NY's but the progression hasn't been even close. And FL is full of old people, What's going on? That will have to wait until way after it's mostly over.
So. A couple of more days' data would be nice, and I'm not calling it yet, but it sure looks like we're at or near peak. A lot will depend on if the trends in the NYC area continue a downward path and how fast any of the states with smaller total numbers reach their peak. It's really hard not to think that NYC area is not at peak or near it. Let's hope.
Still. Practice doing the healthy right things. We're not done yet. There is still a lot of cases and, unfortunately, deaths to come. Be Serious but hopeful. Be good to family, friend, neighbors, everyone (yes, even the trolls and A-holes -- be better than they are). Don't be hysterical.
And P.S. a friend (I do have a couple and I don't even have to pay them much) recently said I was more optimistic than he. Need I point out that I am merely a hard-core practicing cynic while he's the beneficiary of a 5000+ year history of pessimism? It's not a fair fight. (And I'll bet he doesn't remember asking me many years ago if I wasn't afraid of making my friends as cynical as I am. I remember that. And I remember my response. "No. One, I don't think that is even close to possible, and two, I don't think it would hurt them anyway.) Remember, when a cynic smiles it's because something has unexpectedly gone horribly, horribly right. 😝
A good day today.