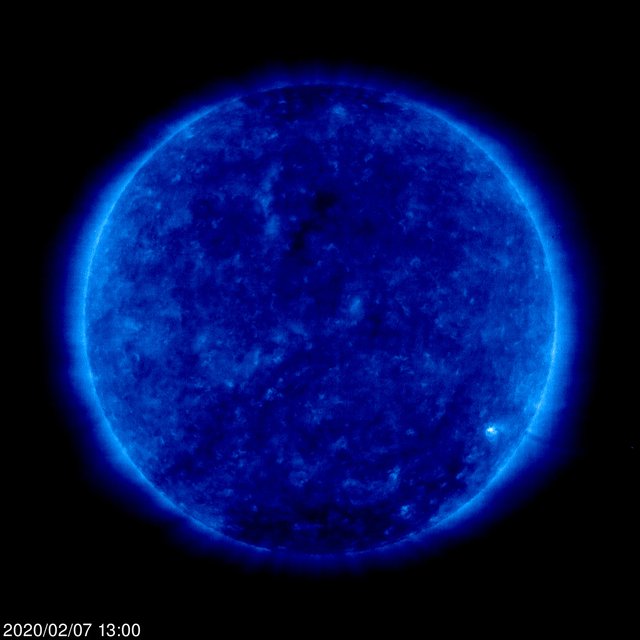 This is not a nCoV-Virus particle - this is our sun - the greatest virus killer in the solar system... - image credits: SOHO NASA - Sun EIT 171 UV-spectrum
Dear friends of freedom and peace,
dear friends of happyness and love,
dear coronavirus interested readers,
at first excuse my english, but I am a german guy who try´s to inform the mankind about interesting facts, my oberservations, ideas and thoughts and fantastic new developments. In these days we see a new global pandemic of a viral emerging disease in China, which is spreading easily around the globe and is obviously highly contagious and leads to severe damage of the lung in around 17-30 percent of all infected patients and even to death at presumably around 4 percent of all infected patients (own calculation based on death fatalities and total number of confirmed nCoV-infections in correlation to the infected patients at T-4 days).
This means that in a school with 300 persons around 15 people will be killed by the new virus - probably more if the health system is collapsing. The post-infectious morbidity as a result of kidney damage or Lung damage leading to lung fibrosis oder lung emphysema is still unknown an not communicated.
Even there is no detailed information at present available in which kind of manner the brain, the eyes and other important organ structures of the human body will be damaged by the new nCoV WUhan virus , which is leading in many infected patients to severe inflammatory disease progression, we should be aware of the risks of this disease in the background of its deadly nature..
Meanwhile german scientist found out that the nCoV-Virus is surving in the environment up to 10 days. That´s four days longer than the SARS-Virus did.
The behaviour of the virus in the environment is very important because the nCoV-Virus can even transmitted by contact infection, by fecal oral intake of the virus or even propably by an aninmal vector like a rat flea (still not confirmed at present). I expect similar transmission ways of nCoV like the Feline Corona Virus(FCoV) which is able survive in the environment up to 14 days.
The inactivation of a virus in our surrounding depends on the ultraviolet rays of the sun. It is known since a few days that virus inactivation of the nCoV Virus can be achieved by ultraviolett light. Interesting to see is that South America and Africa still hasn`t reported any nCoV cases until today. May be this is even a result by higher UV-Index in the summer regions of our planet which is accompained by more intensiv virus inactivation of our sun via ultra-violett light.
Pandemics are influenced by solar cycles and sun activity!
If we investigate solar cycle activity and the outbreak of past pandemics within the last 3 centuries, than we can observe that very often a pandemic outbreak is occuring at the peak of a solar minimum (+/-1 year). More than 80 percent of pandemics are correlating with higher cosmic rays activity in our atmosphere. If you take a look at the neutrino counts of the past decades, caused by cosmic rays in the atmosphere which depends of the activity of our sun, than you can observe that high Neutrino Counts are often correlating with pandemic outbreaks.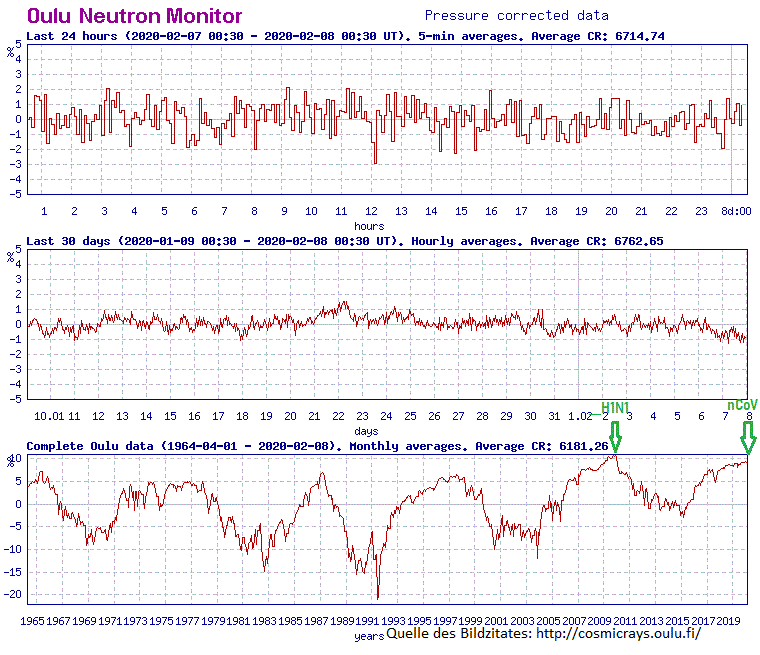 Solar Minimum with high Neutrino Counts is correlating with viral pandemic outbreaks like H1N1 oder current nCoV-pandemic - image credits: http://cosmicrays.oulu.fi/
The natural explanation is probably that lower sun activity leads to more cloud development in the atmosphere and a decreasing UV radiation on the surface of globe. Lower UV radiation is probably leading to more spreading virus species which are able to reassort their genome in the absence of sun rays and virucide UV-light on normal levels.
Presumably increased neutrino effects as a result of low sun activity additional influencing the DNA/RNA arrangement in viral genomes like the current nCoV-Virus of Wuhan.
How ever - it is very interesting to observe that solar minimum within the 11 years lasting solar cycle often correlates with pandemic outbreaks in the history mankind.
Knowing about these circumstances of viral pandemic outbreaks and solar activity is able to improve the surveillance of emerging infectious diseases in future.
SEND with LOVE!
PEACE!

[1] nCoV Übertragungskennzahlen - Studie
[2] Transmissionsdynamik des nCoV-Virus - Studie
[3]Studie zur Ineffiziens von Reisebeschränkungen in Wuhan als Versuch zur Eindämmung einer Pandemie
[4] [Bundesdrucksache 17(12051 vom 3.1.2013 Risikoanlayse eines Pandemie Modi--SARS Coronavirus Szenarios für Deutschland, Seite 5-6 und Seiten 55-88](http://dip21.bundestag.de/dip21/btd/17/120/1712051.pdf}
[5]Produktdatenblatt der Firma Hartmann zu den erforderlichen Einwirkzeiten der Händedesinfektionsmittel der Steriliumserie
[6] RKI Liste und Ausfährungen des Fachausschusses zur Desinfektionsmitteln und Viren
[7] Kritik des ehemalige Leiters des Robert Koch Institutes an der Seuchenpräventionsstrategie des BMG und RKI
[8] Protokoll der Rückholung von Deutschen mit einem Airbus A310 der Luftwaffe
[9] nCoV-Virus S-Protein mit homologen Strukturen zum viralen Spike Protein des HIV1-Virus
[10.] SARS-Impfstoffe erzeugen immunologische Schädigungen an der Lunge
[11.] Protein S vermittelte Fusion von Coronaviren
[12.] Lassa Fieber Virus und Zellfusion
[13.] Endosomen und ihre Funktion in einer Zelle - Spektrum der Wissenschaft
[14] [J Virol. 1998 Sep; 72(9): 7084–7090. PMCID: PMC109929 PMID: 9696801 Resistance to Murine Hepatitis Virus Strain 3 s Dependent on Production of Nitric Oxide}(https://europepmc.org/article/PMC/109929)
[15] Kaffee als Breitbandvirusmittel - Studie
[16] Glycyrrhizin aus der Süßholzwurzel als potentieller Kandidat zur Therapie von Viruserkrankungen
[17.] Deutsche Apotheker und Ärztezeitung - Wirkung von Glycyrrhizin gegen Hepatitis C, HIV1 und Coronaviren
[18.] Infektionsbehandlung von Verbrennungsopfern mittels Glycyrhizin
[19.] ECDC - Emfpehlungen der Europäischen Gesundheitsbehörde zur Infektionsprävention bei 2019-nCoV
[20.] Does ACE inhibition increase mortality of nCoV infected patients?
[21.] Chinesen lassen ihre Hunde und Katzen aus Angst vor nCoV Übertragung zurück
[22.] SARS und tierische Vektorthese - Artikel aus dem Lancet Jorunal 2003
[23.] Solar activity of the past 400 years and pandemic outbreaks

----------------------------
Important note: The information provided here is based on the author's conclusions and own considerations. The author's conclusions do not represent any kind of therapy recommendation for emerging dieseas or infected patients, since there are still no clinical efficacy tests for these theoretical considerations for therapy of infectious diseases, which would prove a benefit for this type of treated patient - also if the author of this article is personally convinced that such therapy can be of benefit to infected patients. As there are no clinical studies to date on the use of lysosomal substances for virus infections in humans, as far as I know, therapeutic treatments with these substances should only be carried out as part of a clinical trial in suitable centers. The use of drugs mentioned in this article as part of an off-label use in the case of coronavirus infection is explicitly discouraged due to the lack of data in human use until now, as long as the benefit of appropriately treated patients with consideration of the side effects of such therapies is proven in controlled studies could.

This contribution is only intended to encourage scientists to make increased efforts to develop adequate antiviral therapies that have a broad spectrum of antivirals. They are to be understood by the author of this article as a medical-theoretical contribution to the improvement of medical care for people all over the world - but do not include any kind of trade request for their practical implementation in humans without prior clinical examination by appropriate centers.

Off-label use of such experimental therapeutic strategies in the case of emerging viral diseases is at present not recommendet by the author of this article. The presented informations are only representing theoretical therapeutic strategies mentioned by the author to induce further clinical investigations in the field of emerging infectious diseases in future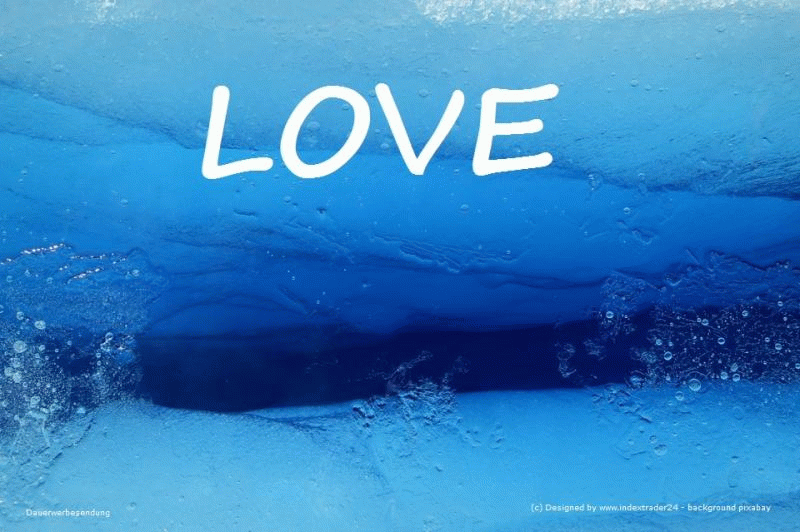 New Logo of the JANASILVER LOVE TOKEN on Steemengine




Copyright - www.indextrader24.com
Posted via Steemleo