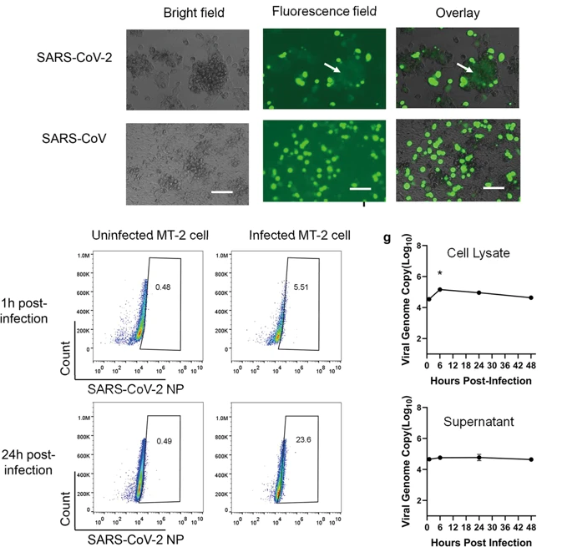 https://www.nature.com/articles/s41423-020-0424-9
Research In Nature confirms the hypothesis that SARS-CoV-2 can infect immune cells. This means that this version of virus has at least one extra new receptor that it can 'grab onto' in order to wreak havoc in the body.
This helps to explain why it is so very infectious, creating a 1000x greater viral load in the upper respiratory tract than SARS-CoV-1. It may also help to explain how many people are apparently infected yet don't experience noticeable effects, at least for a long period.
Instead of attacking the lungs directly, it may in many cases hide out in nerves or glia like HIV or chicken pox, whilst slowly damaging people's immune systems until an opportunistic infection strikes instead. At that point it will be very difficult to fight off infection of any kind.
There is no evidence that it can replicate within immune cells, or cause complete immune failure by this mechanism. However, we don't yet know the potential long term effects, or whether it may cause lasting immune damage or dysregulation.
SARS-CoV-2 is like a blend of the very worst elements of the common cold, SARS, and HIV put together.
In my next post, I'll debunk the conspiracy theories of COVID-19 being artificially created as a biological weapon.
I suggest dusting off those biology chemistry books from college. Don't worry though, I'll cover enough of the basics so you can make it through and learn something.
---