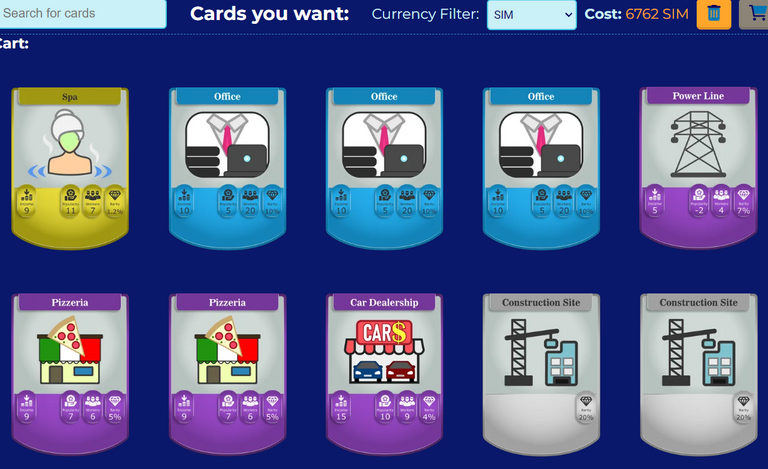 So I spent 8000 SIM to mint these and it looks like I have quite the loss. Although Offices seem to be needed for almost all combination buildings, and they generate a lot of income with technology upgrades. The Spa is a nice rare drop. 2-3 construction sites are normal out of 10 buys. Everything else is pretty much junk.
I give away free dCity NFTs for with the proceeds from these posts about dCity. check out the previous winners here
https://peakd.com/sim/@ianmcg/dcity-nft-giveaway-results-free-artist-and-free-car-dealership
To join in the giveaway just comment and like this post. Thanks.
---
NFT Games/Crypto Exchanges I Enjoy
---
---
Watch My Videos and Visit my Store!
---
---
Come Game with me!
---