I minted 10 more 3rd series dCity cards and got hosed!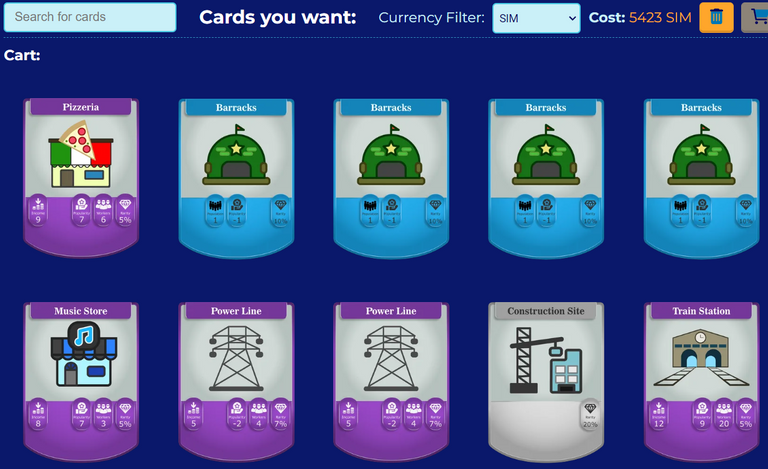 I minted 10 more series 3 dCity card. Boy did I get hosed. I'm not a fan of barracks. I spent 8000 SIM and only got about 5423 in value back. Oh well, I only got a single construction site this time, very below average. I think I'd rather get a construction site over a barracks at this point.
I can't wait until they bring back the student debt sales again!
As always, anyone that upvotes and comments to my dCity posts will be added to the free citizen giveaways I do once I reach 1 SBD in rewards from curation. Check out my previous posts to see all the free NFT citizens I've given away!
---
NFT Games/Crypto Exchanges I Enjoy
---
---
Watch My Videos and Visit my Store!
---
---
Come Game with me!
---
---
---